AirBnb Survey says that Americans want Hillary Clinton to Come and Visit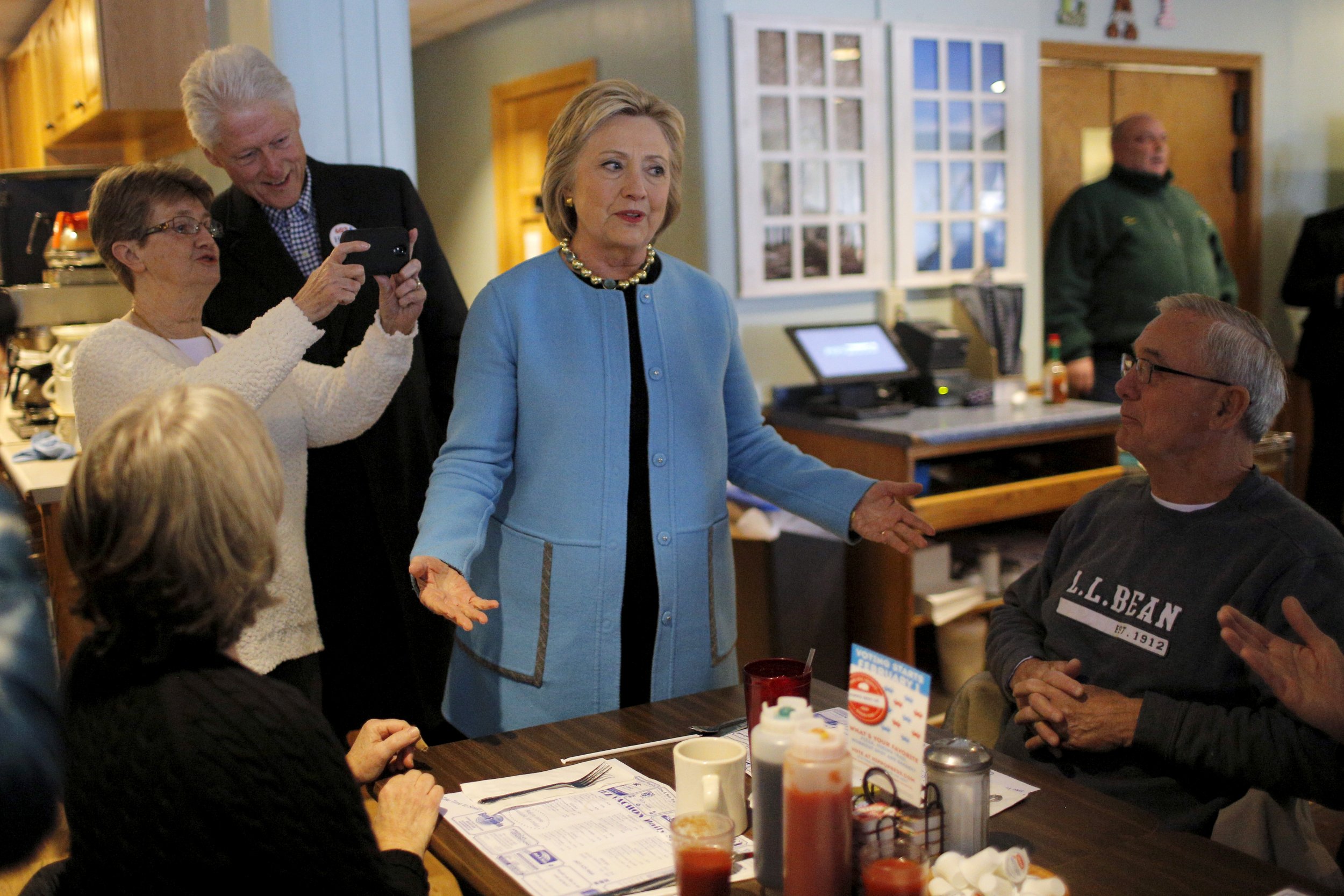 Americans may seem disillusioned by the current presidential race, believing the candidates are of the political elite class with a disconnect with real American families, but they'd still have them over to their house, according to a new survey. Only twenty-percent of Americans declined to host any of the candidates, although they differed on who exactly they would like to have over.
The rental company Airbnb commissioned a poll that asked Americans which 2016 presidential candidate like to have over in their house for a few days, as an index for likeability. Current Democratic frontrunner Hillary Clinton was the favorite for a house visit, by a slight margin.
The Harris Poll, commissioned by Airbnb , asked over 2,000 adults if they would be interesting in hosting the candidates, what candidates they would prefer to host and what candidate would they most liked to be hosted by. Clinton received 24 percent of those interested in hosting, ahead of Republican front-runner Donald Trump and Democratic senator from Vermont Bernie Sanders who tied at 20 percent.
Those who identified themselves as Democrats showed a special aversion of having Trump staying in their house for a few days. Sixty-two percent of Democrats said they would rather host the fictional presidential candidate from House of Cards Frank Underwood than Trump. Only 24 percent of Republicans shared the same sentiment.
On the flip side, if the respondents can stay at a candidate's place, 30 percent said they would like to stay at Trump's place—either in his Manhattan apartment or in Mar-a-Lago mansion in Palm Beach, Florida. Clinton finished second at 24 percent.
Republican senator Ted Cruz and governor John Kasich, the two contenders vying to dethrone Trump before the convention, both finished with single-digit percentages with both questions. Both Cruz and Kasich have spoken in favor of the sharing economy companies like Airbnb.
Assuming those who agreed to host the candidates would invite them to the dinner table, the survey also asked what political issue they would be most interested in talking about. Over half of the respondents said health care and economy would be the first topic on the dinner table. Education and immigration followed suit.
"The results of this poll show, and any number of us who have been involved it the political process know, is that those in office benefit from spending the most time in an authentic way with people," says Airbnb's global head of policy and public affairs Chris Lehane. "It's good for everyone in the process. Whoever the next President is, it would be great to open up the White House to let everyday Americans to spend a night in the White House in the Lincoln Bedroom, for example."