Airbnb Suspends Host Who Rejected Couple For Being Vaccinated
An Airbnb Super host has been suspended after she rejected to provide accommodation to an Australian couple over their vaccination status—not for being unvaccinated, but the opposite.
Steve Carey and his partner had received just their first shots of a COVID-19 vaccine when the couple was looking to book a trip in regional Victoria.
But after their Airbnb host asked if they had been vaccinated, the host told them she could not accept them, citing a false claim that the vaccine would cause people to pass COVID-19 to unvaccinated individuals.
"I'm not accepting any vaccinated people due to reports of adverse reactions," the host told Carey. "It's also transmitting to unvaccinated people and causing them to become unwell. I'm afraid it's way too experimental at this stage and I need to protect my other guests. I'm so sorry for any inconvenience."
The claim has been debunked as vaccine misinformation. Because none of the COVID-19 vaccines have any live elements in them, like chickenpox vaccines do, the jabs can't "shed" and infect others who do are not vaccinated against the virus.
Carey reported the incident to Airbnb but was told by a support staff member that hosts could refuse guests based on vaccine status since there were no rules against doing so under the company's terms and conditions.
However, days later, Airbnb told The Guardian that it had investigated the matter and suspended the host.
"Having completed our investigation of this matter, we have suspended the listing in question," Airbnb's head of public policy for Australia, Derek Nolan, said. "It's important that everyone closely follows official health guidance from local authorities as we all continue to do our part to combat Covid-19."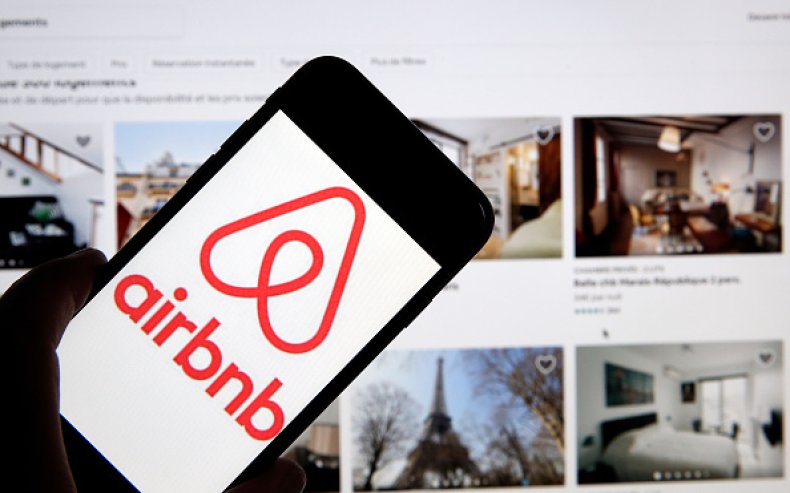 Carey and his partner found a different listing to stay at and returned to his home in Melbourne before the state was hit with its latest COVID lockdown.
He said that while he was happy to see Airbnb took the matter seriously and took steps to correct the incident, he was disappointed that the company only took action after a press inquiry.
"My complaint was never with the Airbnb host, who correctly believed that she was acting within the guidelines, or lack of them, provided by Airbnb," Carey told The Guardian. "Now that Airbnb has clarified things, she can decide for herself whether she wants to adhere to them."
This is not the first time the rental company has taken action against hosts for banning vaccinated guests.
Back in May, Airbnb suspended a listing for a Montana cabin "for promoting COVID misinformation in violation of our content policy."
The company's policy forbids hosts from posting content that "encourages guests to ignore applicable health or travel advisories" or "includes any health information specific to COVID-19," among other things.
The Montana host had stated on their listing that "WE ARE RESTRICTING THE CABIN TO NON-COVID VACCINATED GUESTS ONLY," citing the same "shedding" claim the Australian host used.
Newsweek reached out to Airbnb for further comment but did not hear back before publication.