Airbus's First 'Flying Taxi' Had Successful Flight: When Can You Ride It?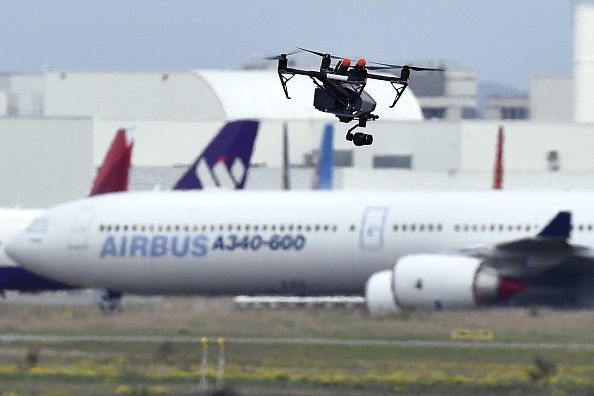 Airbus's first self-piloted "flying car" completed its inaugural successful test flights this week, company officials announced.
Related: By 2020, We'll Have Flying Cars and Robot Bellboys—Along With Crippling Depression and Unemployment
The prototype "Vahana" aircraft, which the aeronautics company hopes will become the latest breakthrough in the commuter transportation market, stayed airborne for 53 seconds on Wednesday, reaching a height of 16 feet at the Pendleton Unmanned Aerial Systems Range in Oregon. It completed another flight stint on Thursday, according to a company statement released Friday.
"We are celebrating a great accomplishment in aerospace innovation," Zach Lovering, Vahana's project executive, said in the release. "In just under two years, Vahana took a concept sketch on a napkin and built a full-scale, self-piloted aircraft."
As of now, the 18.7-foot-long, 20.3-foot-wide craft is drone-like in appearance, operating with a vertical take-off and landing. The project is part of Airbus's Silicon Valley unit, A³, which is exploring new flying technologies.
The end goal is to offer commuters a faster transportation option that boasts speeds as much as four times faster than road traffic and a flight range of about 50 miles. The anticipated cost would be comparable to taking a car or train.
Airbus is also considering using the vertical take-off and landing craft in the future as a cargo delivery platform, ambulance, taxi or search and rescue device.
Vahana executives told CNN they hope to have a refined version of the craft ready to sell in 2020. The immediate next step is getting the craft to change direction in flight.
Airbus is not alone in its pursuit of accessible, automated air travel. Uber's "flying car" project, Elevate, similarly aims to have an operational aerial taxi service by 2020. And aerospace magnate Boeing announced in October that it was acquiring Aurora Flight Sciences, a maker of automated drones and aviation parts.
Other countries are also dabbling in the market. Lilium Aviation, based in Munich, Germany, first tested its all-electric, two-seater craft in April. And Dubai, in collaboration with Chinese drone maker EHang, tested its Volocopter drone taxi service in September.