Bedbugs on a Plane? Airline Sorry After Family Is Covered in Bites on 9-Hour Flight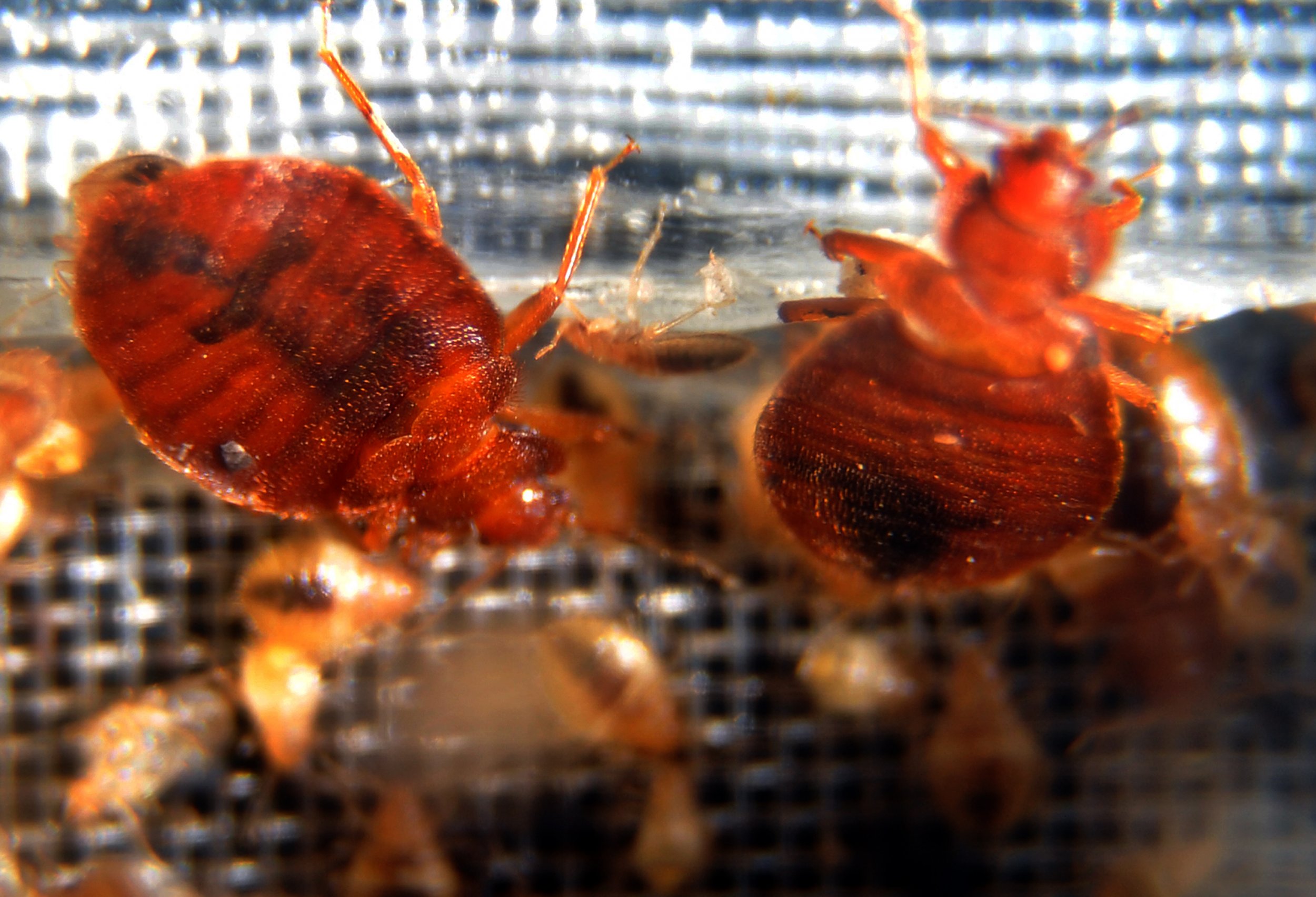 Imagine being stuck on a nine-hour transatlantic flight while being aggressively bit by bed bugs. If that's not enough to make you squirm, a detailed first-person account from the family who faced the situation might just do it.
The bugs were "pouring out of the back of the TV on the seat," Heather Szilagyi, who was onboard a British Airways flight with her fiancé and 7-year-old daughter, told The Globe and Mail, a Canadian newspaper.
Bed bugs—which are often difficult to correctly identify—were easily recognized by Szilagyi because she spent years working in the hotel industry, Canada's CTV News reports. After spotting more and more bugs throughout the duration of the trip, she decided to tell a flight attendant.
"She was like, 'Oh ok, sorry about that. We're sold out. We don't have anywhere to move you'," Szilagyi claims she was told during her Oct. 10 flight, CTV reports.
"It was nine hours of knowing that I was probably going to get bit, but not being sure," Szilagyi told CTV. "But there wasn't really anything I could do about it. I was surprised I was able to relax, but what can you do?"
After touching down in Slovakia, the family's final destination, the couple took to Twitter to share their experience that left Szilagyi and her daughter covered in bug bites.
Her fiancé, Eric Neilson, shared photos of the painful bites and alerted British Airways of the "extremely bad customer support" the couple received.
Ultimately, the airline apologized. Szilagyi—who says she didn't want a refund, but rather a flight on a different plane back home—had her family's seats changed to business class, free-of-charge by British Airways.
"British Airways operates more than 280,000 flights every year, and reports of bed bugs onboard are extremely rare. Nevertheless, we are vigilant and continually monitor our aircraft," the airline said in a statement, CTV reports.
On Friday evening, Szilagyi took to Twitter claiming she was not the only victim. "Update: another passenger covered in bites has come forward and is also on the news," she wrote. The incident has yet to be confirmed or addressed by the airline.
Fortunately, bed bug bites usually don't lead to serious medical problems, according to the Centers for Disease Control and Prevention. But, that's not to say they aren't extremely pesky. If your home is infested, one of the best ways to properly get rid of them is by calling a professional pest control company to assure complete removal, the CDC recommends.