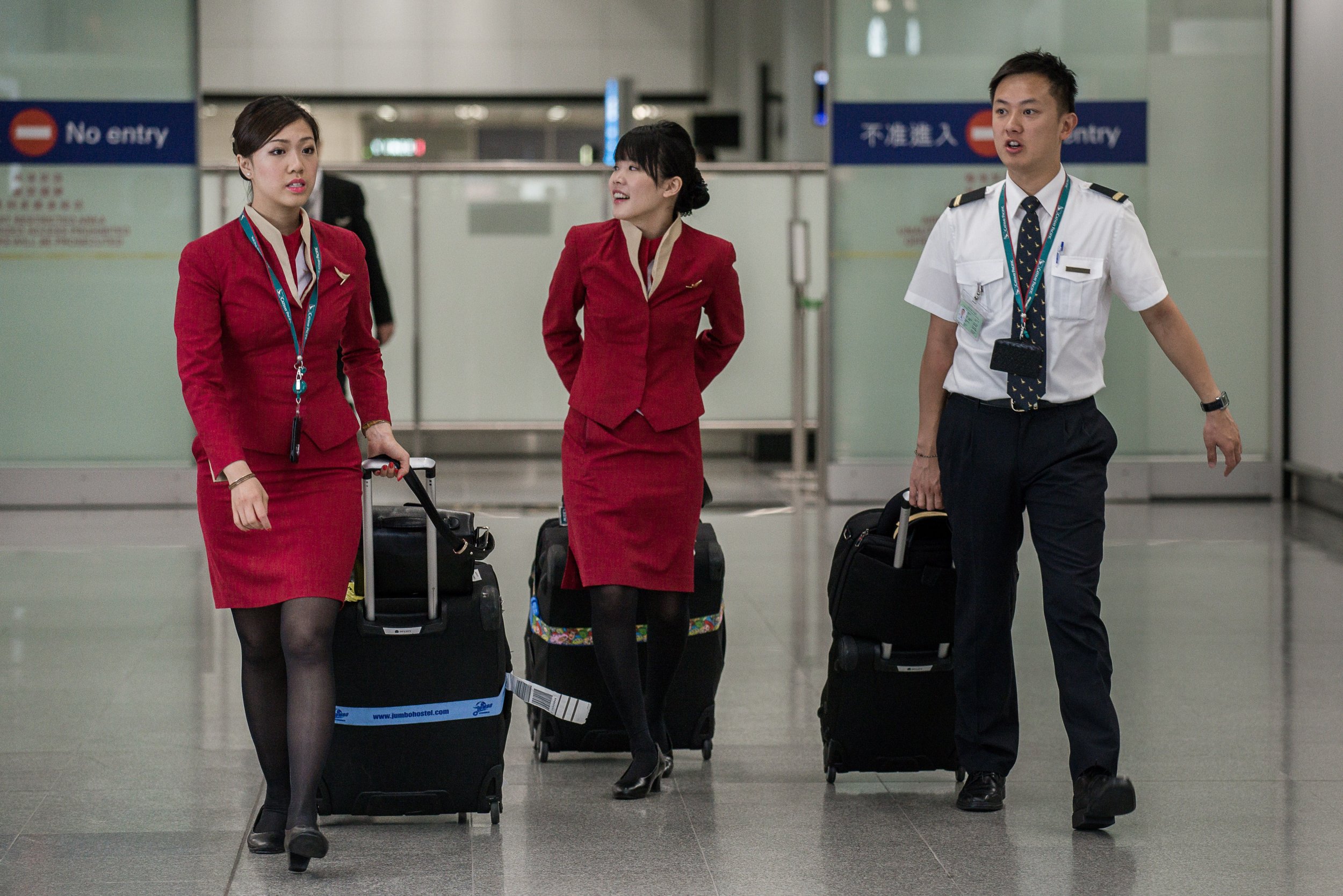 Hong Kong's national airline Cathay Pacific is scrapping its 70-year old rule forcing female cabin crew to wear skirts, the flag-carrier announced on Thursday.
Following intense union pressure, female flight attendants won the right to wear trousers, according to AFP.
Many had complained that wearing short skirts made them feel uncomfortable while working, especially when putting luggage into overhead compartments or taking public transport to and from work. In 2014, Cathay Pacific flight attendants lobbied the company to change their uniforms arguing that they were too revealing and could provoke sexual harassment.
"We welcome and appreciate the company's decision on giving us an option in choosing uniforms," Pauline Mak, vice-chair of the Hong Kong Dragon Airlines Flight Attendants Association, was quoted as saying by AFP. "It not only provides us one more option, but also provides us with protection."
Hong Kong Dragon Airlines, which runs Cathay Pacific and Cathay Dragon, said it will re-evaluate its female crew uniforms.
However, Mak said that the changes likely won't take place until the next refresh of staff uniforms, which is expected in three years' time at the earliest.
In a statement, a Cathay Pacific spokesperson said: "Just as we recognise it is important to provide our customers with more choice, the same is also true for our colleagues."
According to the South China Morning Post, Cathay's female cabin crew have been fighting for more gender-equal uniforms for years. Last year, male flight attendants won the right to wear short-sleeved shirts if they so wished.
The latest backlash against the skirts comes in the wake of the #Metoo movement, which has encouraged many women to speak out on gender issues and sexual harassment.