Airline Employee Shares Tips for Dealing With Delayed or Canceled Flights
Posting to TikTok on Monday, a purported airline employee named Natalie Houston shared several traveling tips for viewers who may be experiencing canceled or delayed flights.
The video has garnered more than 690,000 views and hundreds of comments from viewers who thanked Houston for sharing her expertise.
Houston's tips came after a hectic weekend that reportedly saw more than 10,000 canceled and delayed flights.
Southwest Airlines, said USA Today, was "the hardest hit in terms of the number of flights." Due to Florida storms and "intermittent technology issues," the company was forced to cancel more than 900 flights between Saturday and Sunday.
Bad weather also forced JetBlue, American Airlines and several other commercial airliners to cancel hundreds of flights over the weekend, leaving many passengers "stranded" at various airports across the country, according to Fox 13 News.
"The past couple of days have been absolutely insane," Houston said at the beginning of her video. "So I've got a couple of tips if you guys are flying in the next couple of days."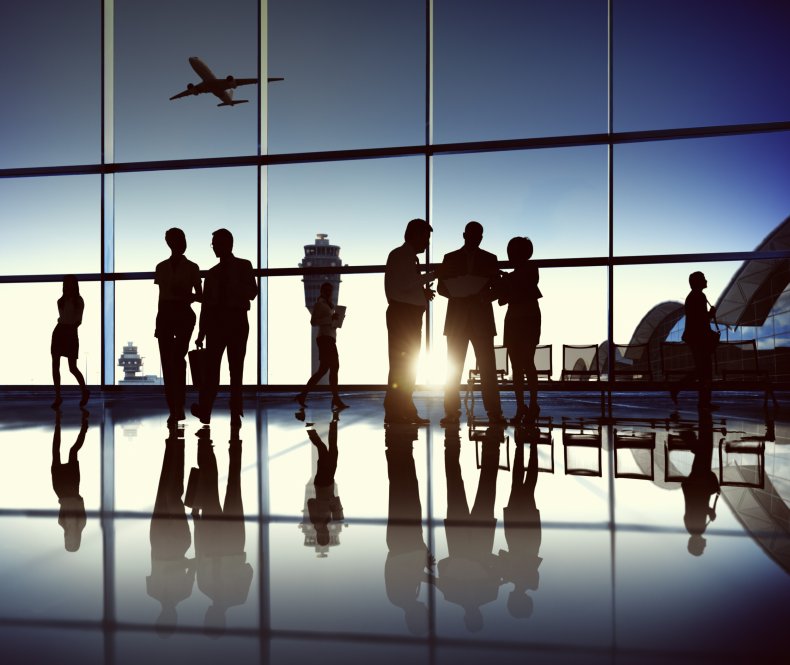 Houston first said that customers experiencing cancellations or delays should Google their chosen airline's "bill of rights."
"It will let you know what your rights are as a customer and what kind of compensation you would get [for say] being on the tarmac for an hour," or other delays, she explained.
A quick Google search of JetBlue's bill of rights, for example, reveals that "all customers whose flight is canceled by JetBlue" may receive a full refund or "re-accommodation" on the next available JetBlue flight at no additional charge. Additionally, passengers who experience certain departure or ground delays may receive compensation "good for future travel on JetBlue."
"Also...if there's a delay and you miss a connecting flight, you need to call who you booked through," Houston continued.
She also encouraged passengers to download their chosen airline's app and to monitor flight delays via FlightAware, an online flight tracker.
"Another TIP: ALWAYS get travel insurance!!! It will save you [money] when things like this happen," Houston wrote in the post's comments.
As previously stated, many of Houston's viewers were grateful for her tips.
"Thanks, flying into Logan on JetBlue today and I'm a bit worried," wrote Gayle Nunez-Amaro.
"Thank you for sharing all this info! People laugh at me but this is why I love the TikTok community," shared another TikToker.
K mama added: "This is so helpful!! Thank you!! I was an unlucky one that experienced all of what you said this past weekend. TY!!!!!!"
Of course, Houston isn't the first TikToker to go viral for sharing travel tips. Last month, a woman named Elle shared a helpful passport tip in a now-viral video with more than 3 million views. In January, TikToker @anayotothe went viral for sharing a budget-friendly packing hack. And in December, a woman named Ceara Kirkpatrick received over 2 million views on a video in which she shared the secret to being upgraded to first class.