Airlines Ban Hoverboards After Multiple Explosions, Fires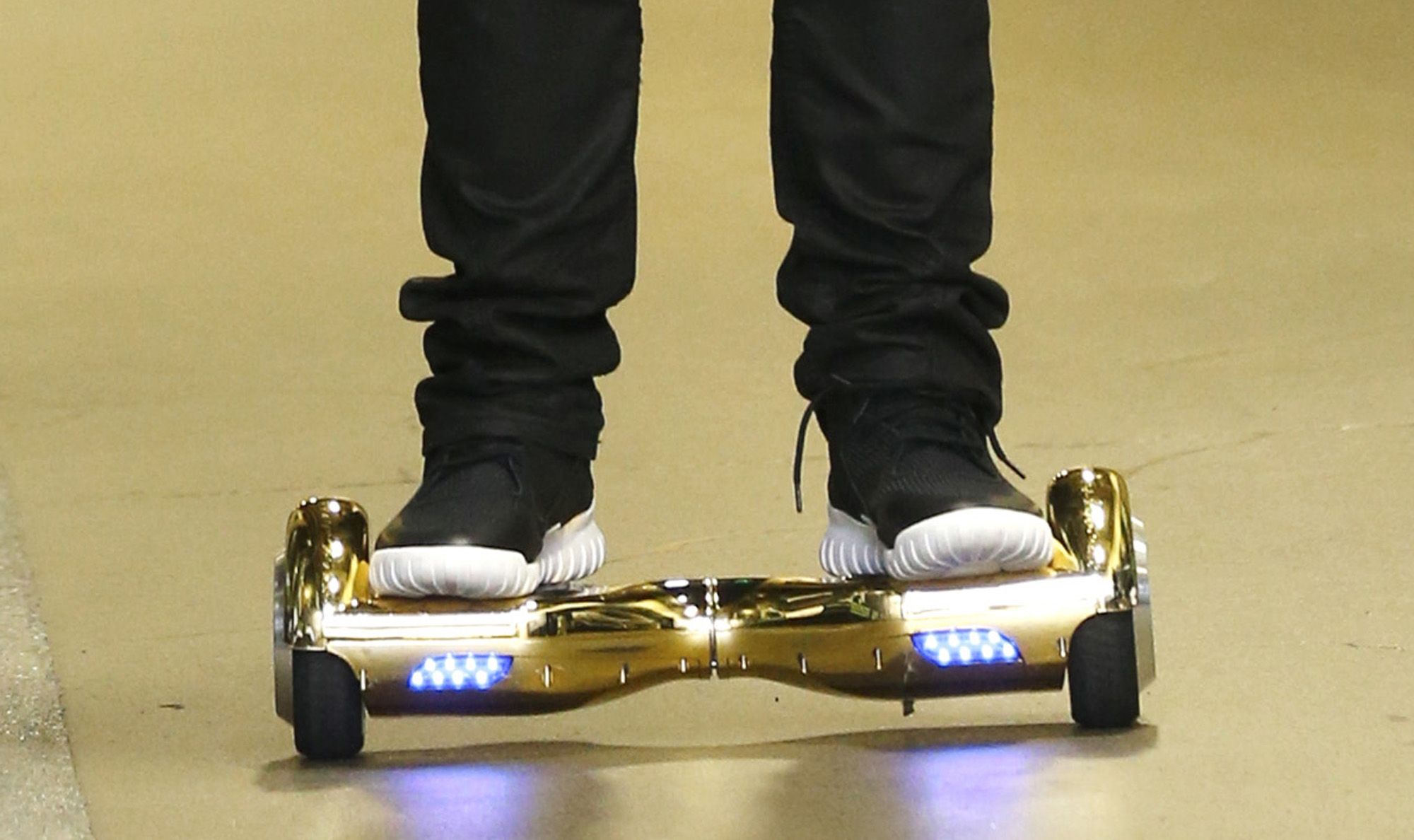 If you want to fly this holiday season, you'll have to forego the hovering.
Multiple airlines this week have announced bans on self-balancing hoverboards due to safety fears.
Delta, American, United, JetBlue, Emirates, and Virgin America have banned the boards from flights because of concerns about the lithium batteries that keep them rolling.
"To ensure the safety of our customers and employees, Delta will not accept the transport of balance gilders, hoverboards, and self-balancing boards of any type which use lithium or lithium-ion batteries on board its aircraft," Delta notes on its Restricted Items website. Delta won't allow the boards in carry-on or checked luggage.
JetBlue has a similar policy: "JetBlue will NOT accept the transport of balance gliders, hoverboards, self-balancing boards of any type which use lithium or lithium ion batteries in either checked or carry-on baggage." (The emphasis is JetBlue's.)
As Newsweek reported earlier this week, there are concerns about hoverboard explosions and fires. One board exploded at a Seattle area mall on Tuesday, and similar cases were reported in Louisiana and Hong Kong. The boards exploded and caught fire because of faulty lithium batteries—the component airlines are most concerned about.
Though the boards are beloved by their riders, Britain's National Trading Standards told Reuters 88 percent of the hoverboards it examined at British entry points were unsafe. Of the 17,000 hoverboards the standards group reviewed, the majority were said to have the potential to overheat, explode or catch fire.
Some hoverboarders have been bringing their devices to airports despite the airline bans and concerns about explosions:
Even though the boards are widely referred to as "hoverboards," they do not actually hover. They glide with wheels.