Airlines Dealt with 500 'Unruly Passengers' In Just One Month
The nation's airlines dealt with nearly 500 unruly passenger reports in one month, according to the Federal Aviation Administration (FAA), and 65 percent (324) of those incidents were masked-related.
These statistics come following a January 13 order by FAA to implement a "stricter legal enforcement policy" amid an ongoing series of "troubling" passenger incidents that have transpired since the introduction of COVID-19-related regulations. These "troubling" issues may stem from the pandemic itself. In fact, according to a report issued by the CDC in April of 2021—just one year into the pandemic—COVID-19 has had a great impact on the mental health of Americans. The Center writes that "several surveys" have "shown substantial increases in self-reported behavioral health symptoms."
Of the nearly 500 reports from January 13 to Febraury 15, even though the majority of them are mask-related incidents, some were dangerous and lewd. Less than a week ago, on February 11, a Portland man attempted to open the emergency exit door mid-flight in order to create a "disturbance" that he hoped would result in passengers filming him and spreading videos of the incident online so that he could have a platform to share his views on the COVID-19 vaccine.
Ten days after the stricter order was informed, during a flight from Dublin to New York, a man exposed himself in a fit of rage and threw a can at an additional passenger after the flight crew asked him to comply with the federal mask mandate.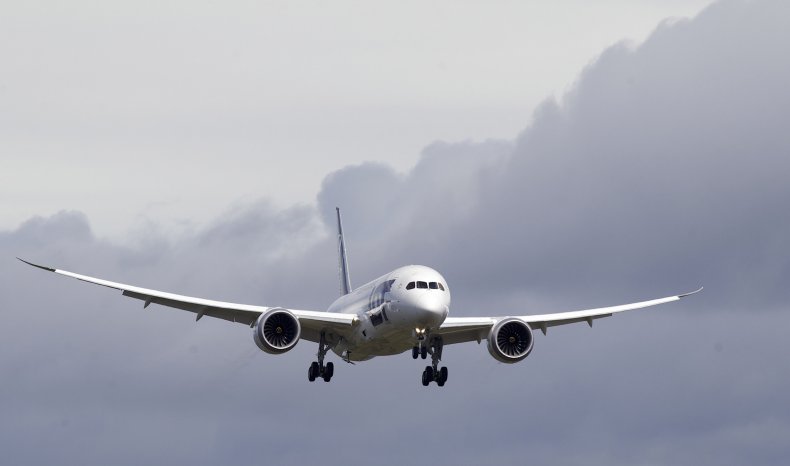 "Regardless of your vaccination status, the mask mandate remains in effect if you're on a plane or in an airport," Dickson said during a July address. "But this isn't just about face masks. We've seen incidents related to alcohol, violence towards flight attendants, and abusive behavior in general."
Of the almost 500 reports, over 120 resulted in FAA investigations with almost half of those resulting in enforcement cases being initiated. Eighty of the cases were referred to the FBI for criminal review.
Despite the ongoing concerning incidents, the FAA data indicated that the problem is improving. Over the week ending January 30, 2022, the FAA saw 6.2 reported incidents per 10,000 flights, and the rate of occurrences has dropped by roughly 50 percent since the record highs reported in early 2021. Nonetheless, the agency writes that "there remains more work to do."
In the CDC's survey conducted in June of 2020, 31 percent of respondents said they faced symptoms of anxiety or depression, 26 percent said they experienced stress-related symptoms, 13 percent reported having started or increased substance use, and 11 percent reported "serious thoughts of suicide" over the past 30 days.
Mental Health America said 2021 didn't see much improvement in the mental health of Americans.
"The 2021 State of Mental Health in America report confirms the trend that mental health in the U.S. continues to get worse and many states are ill-prepared to handle this crisis and policymakers at every level of government need to act immediately," they said.