New Airport Security Rules for International Flights Aim to Keep Bombs Off Planes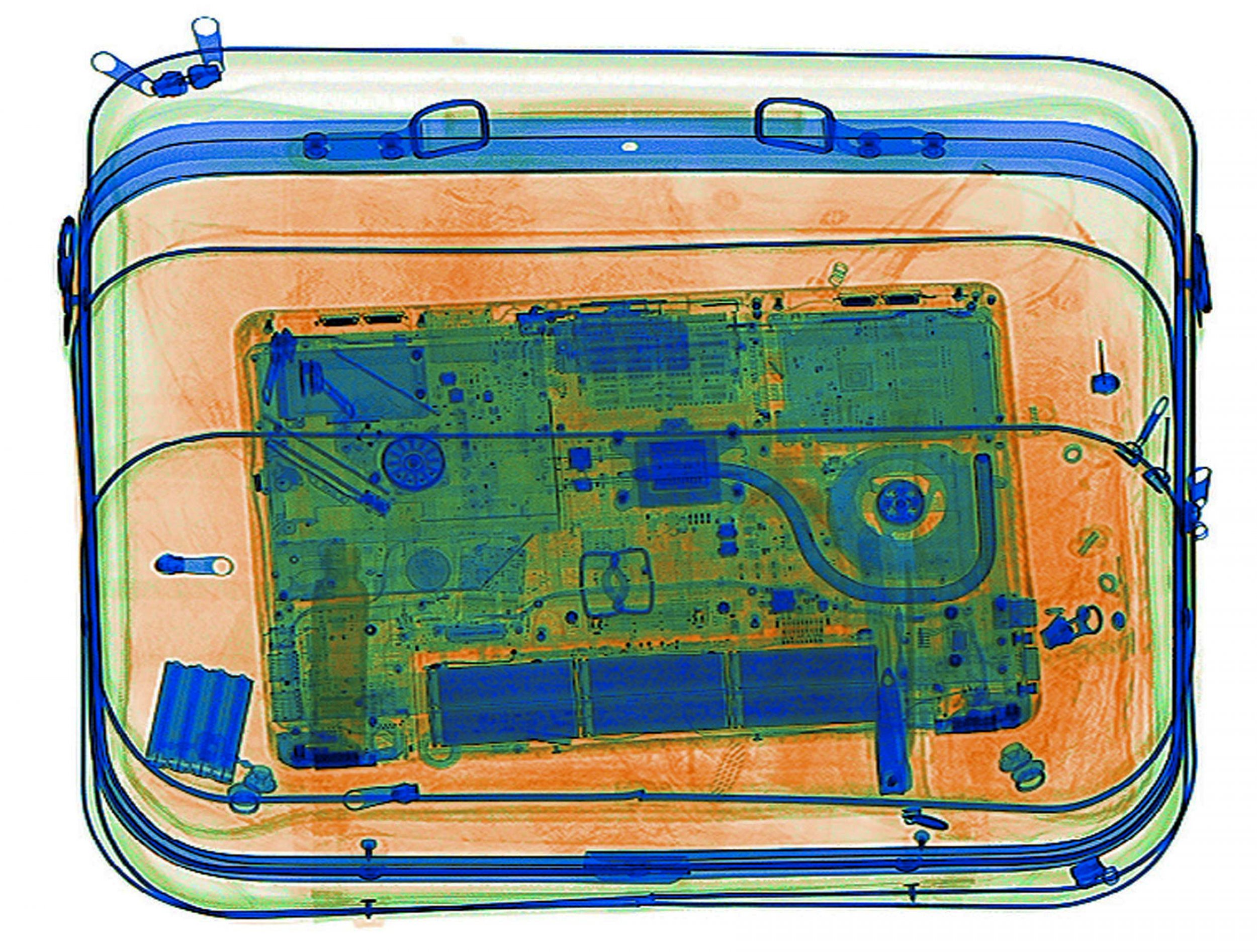 Passengers flying into the U.S. from foreign airports will no longer be allowed to bring along personal electronic devices if their airlines don't follow new security rules, Department of Homeland Security officials said Wednesday.
The officials said new security measures include stricter screening of passengers and electronics larger than cellphones, more bomb-sniffing dogs and new scanners. A DHS official said that while the agency is satisfied with domestic air security, "There are other places where the standards are not at that same level, so we're looking to raise that bar globally."
If airlines and airports overseas don't fulfill the new requirements, they could face financial penalties, suspension of flights into the U.S. or a ban on large personal electronic devices (PEDs) like laptops on the aircraft. "If they can't implement the security measures, the PEDs will not fly on the aircraft," a DHS official said during a call with reporters.
"Terrorists want to bring down aircraft to instill fear, disrupt our economies and undermine our way of life," Secretary of Homeland Security John Kelly said in a speech Wednesday afternoon. "Make no mistake: Our enemies are constantly working to find new methods for disguising explosives, recruiting insiders and hijacking aircraft."
DHS announced in March that planes flying into the U.S. from 10 airports in the Middle East and North Africa couldn't carry laptops in the cabins, but DHS officials said Wednesday that those restrictions will be lifted as soon as those airports meet the new security requirements. "It's really up to them how fast they want to move. If they want to do it in 24 or 48 hours, or if they want to take six months," the official said. DHS will give the airlines specific directives on what they need to do to meet the new requirements.
The new security requirements are in response to adaptive and aggressive terrorists. DHS officials told reporters that aviation security must evolve to keep pace with terrorist threats and also said that while security is the top priority, they also consider disruptions to traveler speed and comfort. "We believe that changes are necessary to address evolving threats," the official said.
The new security measures will affect 105 countries and flights of about 325,000 passengers daily. "Passengers should prepare for a more extensive screening process," the DHS official said.
The new security measures are among the most widespread security enhancements since 9/11, ranking up there with the ban on liquids, a security expert told Bloomberg. "It's a pretty big one when you're talking about that many airports and airlines," Randall Larsen, founder of the Institute for Homeland Security, told Bloomberg.