Airplane Engine Malfunctions Spewing Metal Parts Into Neighborhood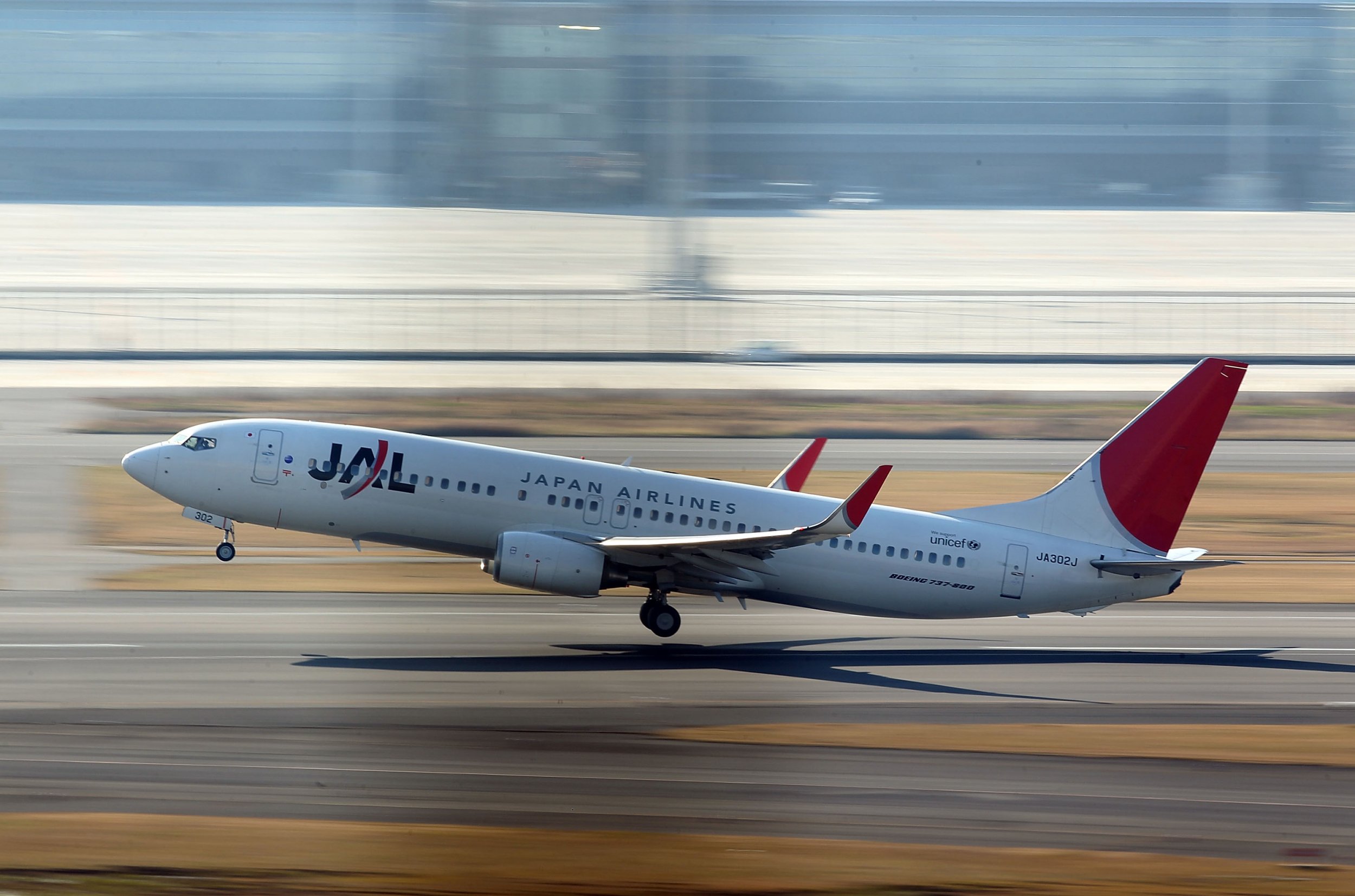 A Japanese flight was forced to turn around after an engine issue caused numerous metal parts to fall from the airplane into the surrounding neighborhood.
The flight took off from Kumamoto Airport on Japan's southernmost main island Kyushu, and was bound for Haneda Airport in Tokyo. The flight was in air for only a few minutes Thursday before the issue occurred forcing the plane back to Kuamoto, according to Japanese public broadcaster NHK who reported there were no injuries.
The airplane, a Boeing, dropped metal parts in at least 10 places, according to NHK. The parts broke the window of a medical facility and a parked car. Japan's Ministry of Land, Infrastructure, Transport and Tourism found that the turbine blades of one of the engines were damaged after the plane landed. The agency also said that the engine had vibrated. The metal pieces were around two inches large, according to The Japan Times.
There were 217 people on the Japan Airlines flight.
"The safety of our customers and crew are our top priority at all times. We sincerely apologize for any inconvenience this has caused our customers," said a statement from Japan Airlines to Newsweek. "We are working with authorities and will implement immediate actions to prevent any future occurrence."
Investigators are still determining the cause of the engine issue.
Last month an American flight was forced to make an emergency landing in Philadelphia after it experienced an engine malfunction. One woman died due to the engine failure.
The fatal accident was caused by a failed engine blade that snapped off and crashed into other engine elements. Broken metal parts then flew into the body and wing of the plane, breaking one of the plane's windows. The woman who died was sucked partially out of the plane before being pulled back in by flight attendants and passengers, according to a report from the National Transportations Safety Board (NTSB) which is investigating the incident.
The weakened blade showed evidence of metal fatigue, according to NTSB. The phenomenon is when metal parts eventually weaken due to the stress of continuous use. The phenomenon is a long-time issue for aviation regulators. The cause of the Japan Airlines malfunction was not immediately clear.
Updated | This story was updated to include comment from Japan Airlines.