Poodle Reunited With Owner at Airport Delights Internet: 'He Cried'
A dog excited to see his owner at the airport has been viewed on TikTok over 2.2 million times, leading one user to comment: "Don't you dare to ever leave him again."
In the video, entitled "Dog sees hooman again at airport," an incredibly excited red toy poodle named Romeo rushes up to his owner in an airport, apparently after some time apart. He runs over, back legs and tail going crazy, overcome with excitement, and even jumping with all four legs off the ground to give her a lick on the face.
The text explains: "Didn't see my dog for a very long time. He missed me so much that he cried when he saw me. It's very hard being apart from each other. It makes me not [want] to travel without him anymore."
Red Toy Poodle
According to The Happy Puppy Site, the red toy poodle is a variation of the better known apricot or brown toy poodle. "They carry the recessive Rufus gene, which changes the appearance of an apricot or brown coat," the site explains.
Poodles come in three different sizes, toy, miniature and standard, with the toy poodle measuring just 9–11 inches.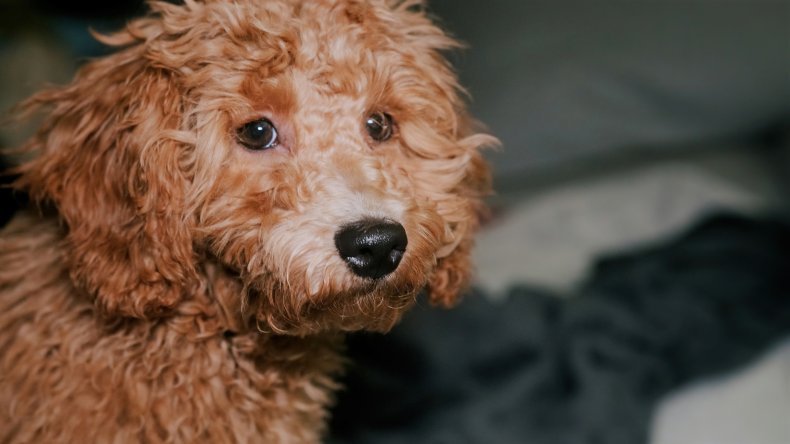 The Happy Puppy Site says that miniature and toy poodles were selectively bred to be the perfect city dog, compact and friendly. Another big advantage of a toy poodle is that they don't shed their fur, making poodle crossbreeds popular with anyone who suffers from allergies.
Despite their small size and adaptable personality, they are a naturally athletic breed and will need plenty of exercise and mental stimulation.
"His Little Legs"
The cuteness overload proved too much for some users with one person writing in the comments,"I literally cried to this video." Another said, "HIS LITTLE LEGS," in a comment that got more than 2,500 likes.
Many users shared their own experiences of excited pups.
"When I saw my dog after 3 months I literally thought he was going to have a heart attack, he was so happy," said one.
Another commented: "I left my dog with my parents for almost 3 weeks when I had to go overseas. The little guy burst with such excitement when I came home."
One user mused: "I struggle with that too now, love my beagle, not sure how I will travel without him anymore."
Almost all users found the video adorable, however, one user wrote: "Everyone finds this so cute but as someone who's afraid of dogs, a dog doing this to me would be my worst nightmare."
Do you have funny and adorable videos or pictures of your pet you want to share? We want to see the best ones! Send them in to life@newsweek.com and they could appear on our site.