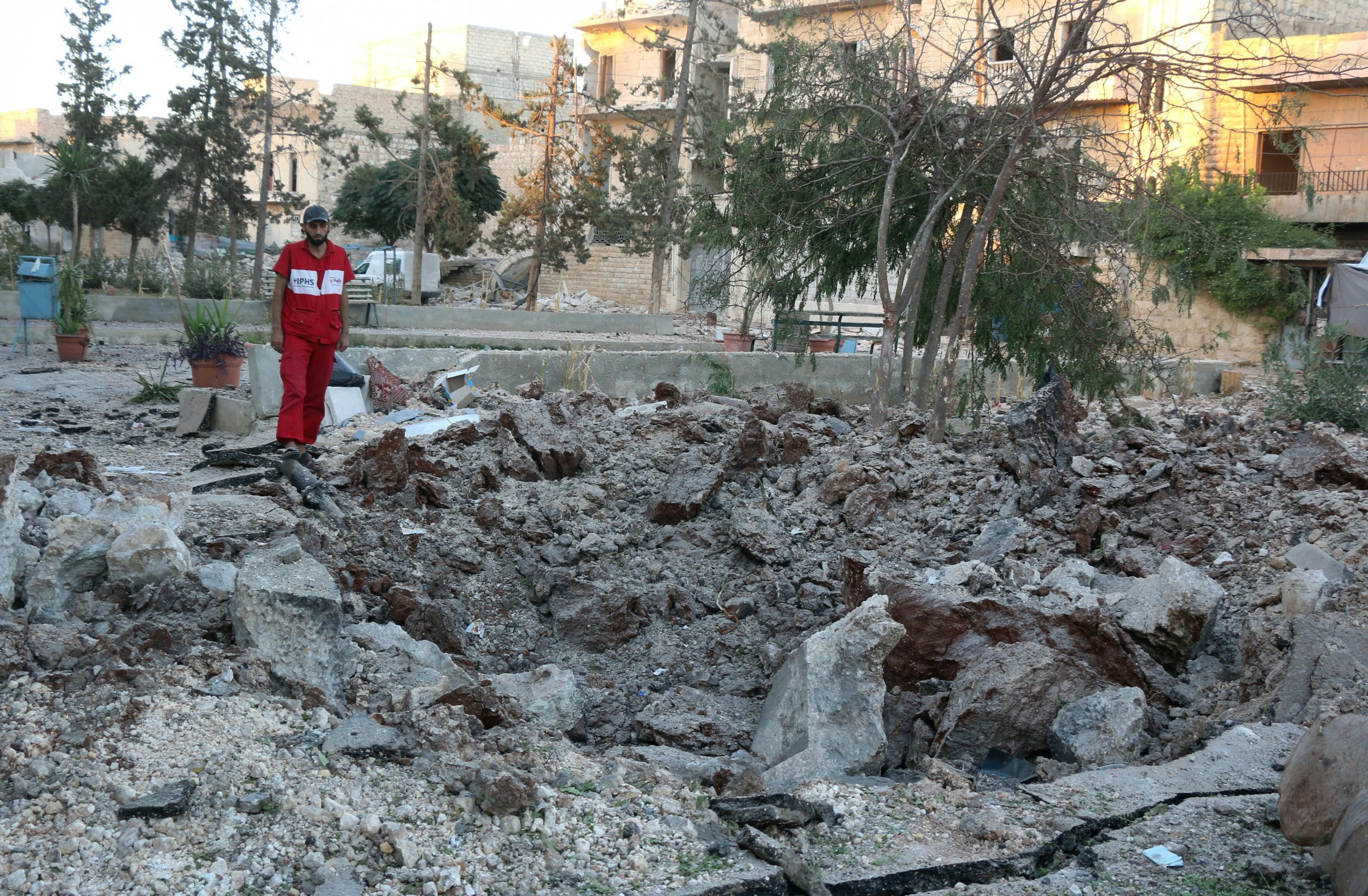 An airstrike targeted and bombed a hospital in rebel-held territory west of the northern Syrian city of Aleppo early Tuesday, the third medical facility to be hit in a day, according to a monitoring group.
Unidentified aircraft struck the Baghdad hospital in the village of Awaijel with rockets, killing one person and injuring staff and patients, said the U.K.-based Syrian Observatory for Human Rights (SOHR), which has a network of sources on the ground. It added that the strike rendered the hospital inoperable.
SOHR said that the air forces of the Syrian and Russian governments had intensified a bombing campaign in the villages and towns in Aleppo and Idlib provinces in the past week after halting a rebel counter-offensive in western Aleppo.
Western governments and rights groups have accused the Russian and Syrian air forces of aiming at medical facilities and civilian targets in the country.
One of the most controversial incidents the U.S. blamed on Moscow and Damascus was the targeting of a U.N. aid convoy in Aleppo, killing at least one medical worker. But both countries deny hitting medical and civilian targets, saying their airstrikes are instead targeting rebels, who they refer to as "terrorists."
The Syrian conflict, now in its sixth year, has claimed more than 300,000 lives and displaced millions of Syrians, both internally and externally.
It has drawn in international support from across the world, with Western powers conducting strikes against the Islamic State militant group (ISIS), Russia alongside Iran propping up the Assad regime, and Turkey and Saudi Arabia backing opposition rebels attempting to oust Assad.