Airstrikes Alone Do Not Work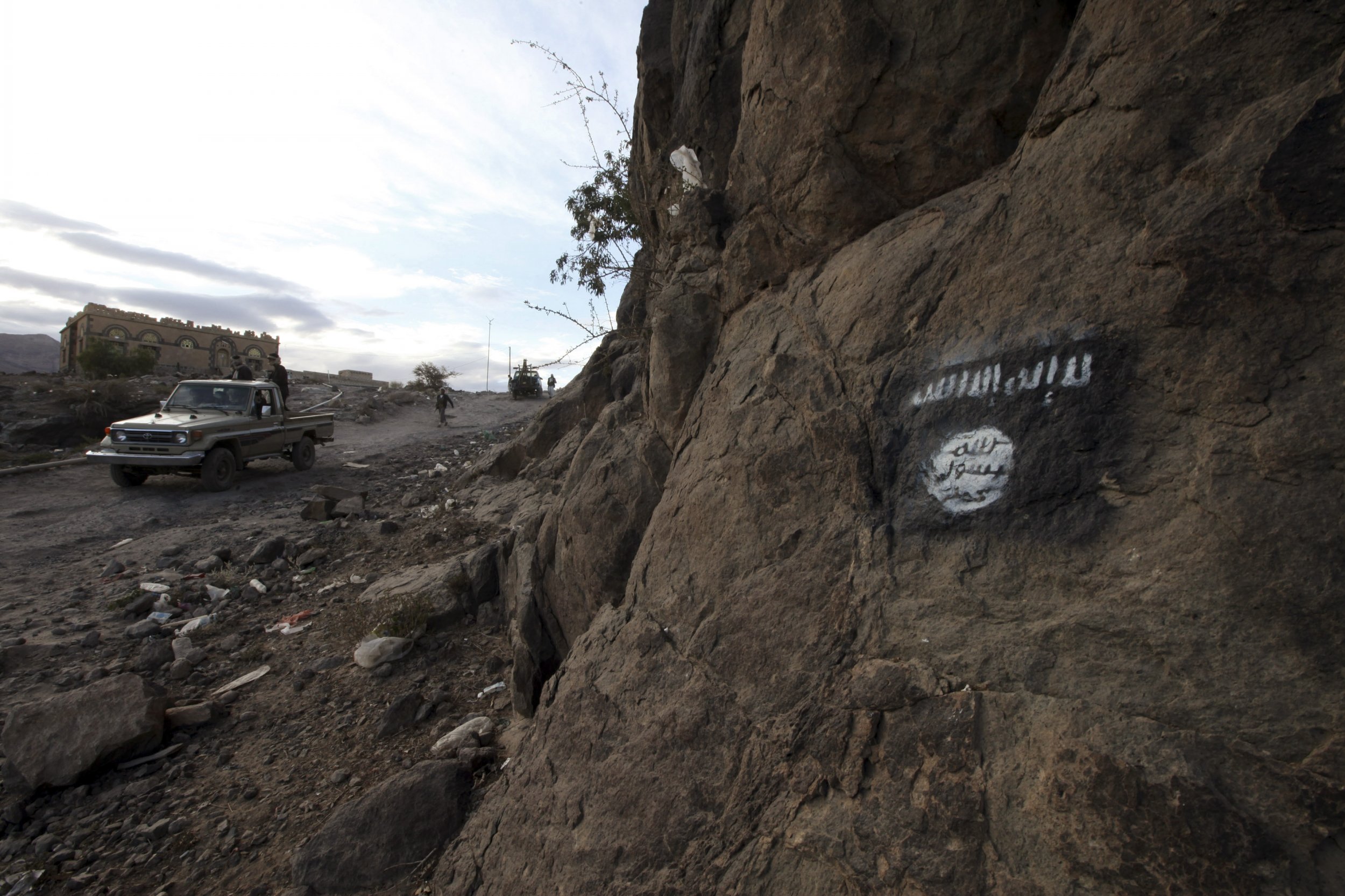 Al Qaeda's Yemen-based affiliate, al Qaeda in the Arabian Peninsula (AQAP), is threatening to kill an American hostage should the United States fail to meet its demands within three days. Armed men kidnapped photojournalist Luke Somers, who had been working in Yemen for over two years, in mid-September 2013, though his plight received little attention over the past year. AQAP's demands are not listed in the three-minute video released on Wednesday night.
The video is supposedly AQAP's response to the November 25 attempt to rescue Somers. American special operations forces conducted a predawn raid in Yemen's remote Hadramawt governorate freeing eight hostages, but Somers was not among them.
Reports indicate that three Western hostages -- Somers, a Briton, and a South African -- had been moved shortly before. Whether the US raid was responding to a threat to Somers or was based on fresh intelligence is not known, nor is it known why the three hostages were moved directly before the raid. Hostages in Yemen are rarely, if ever, killed. And should AQAP execute Somers, it would be the first time the group murdered a Western hostage.
Why? AQAP may be making a play for attention or asserting its continued relevance after being eclipsed by the Islamic State in Iraq and al Sham (ISIS).
Money could be the issue. AQAP may have given up on a ransom payment (though the US government is one of the few that refuses to negotiate such payments). The group raked in at least $29.9 million in ransom payments for Westerners from 2011 to 2013, documented by Rukmini Callimachi for The New York Times. AQAP's kidnapping-for-ransom business has slowed as foreigners leave or increase security, however, and external funding from Gulf donors now flows into Iraq and Syria instead of Yemen.
Somers's plea for help cannot be ignored, but it also must be seen in context. Somers is the symptom of a larger problem. Despite the fact that the president has touted the so-called "Yemen model" as a paradigm for the battle against ISIS, the actual model in Yemen has collapsed. And no one in Washington seems to care.
Reliance on targeted airstrikes as well as a partner in the Yemeni government and local security forces may have prevented another attack on the US homeland by AQAP, but it has not reduced the local threat. The US Embassy in Sana'a is operating at drastically reduced staff, for example.
AQAP maintains safe havens outside the reach of ground troops where it has held Somers and others for over a year. Even the risk of a US airstrike did not deter AQAP's leader from appearing among fighters in a March 2014 video. And the Yemeni government – the US counterterrorism partner – is now under the thumb of the al Houthis, a Zaydi Shi'a movement that has received Iranian support and whose members chant "Death to America."
The Yemen model is currently a model for failure. It's time to re-think America's counterterrorism strategy and determine what must be done to end AQAP's threat to Americans.
Follow Katherine Zimmerman on Twitter @KatieZimmerman. Reprinted with permission of the American Enterprise Institute.