'No One Looked Like Me' on TV Says Aisha Tyler Ahead of 'The Boys Presents: Diabolical'
Adding The Boys franchise to her growing list of accomplishments, Aisha Tyler admits feeling underrepresented as a child drives her to keep working.
"When I was a little kid, really there weren't a lot of people doing what I do that look like me and I find it very gratifying when I can, hopefully, provide some inspiration or some encouragement to someone who's wanting to do some of the things that I do," Tyler told Newsweek ahead of her latest project The Boys Presents: Diabolical. She continued, "You know, someone who loves video games, loves sci-fi, but doesn't see a lot of people that look like that in this world. So maybe that's what drives me? To keep working and to keep creating space for underrepresented creators."
The new animated spinoff of The Boys sees Tyler write and voice an episode of the twisted superhero show. Arriving on Prime Video on Friday, each episode of the eight-part season is written and directed by a blend of the "most maniacal minds working in entertainment" according to Amazon.
Included in that batch, alongside the likes of Seth Rogen, Ilana Glazer and Andy Samberg, is Tyler — so does she think she has one of the most maniacal minds in entertainment?
"Unhinged potentially? I would not call myself maniacal. I'm more of an obsessive compulsive," she laughed. "What's great about the world they're building with The Boys is that they really encourage you to literally embrace your wildest, most fantastical ideas and to dream them without constraints."
The voice cast recruited to act out these sickeningly entertaining super-episodes includes the likes of Awkwafina, Michael Cera, Ben Schwartz, Simon Pegg, Jason Isaacs, Christian Slater, actors reprising their roles from The Boys and many more. Within Tyler's episode alone, she appears alongside Don Cheadle and Futurama's John DiMaggio.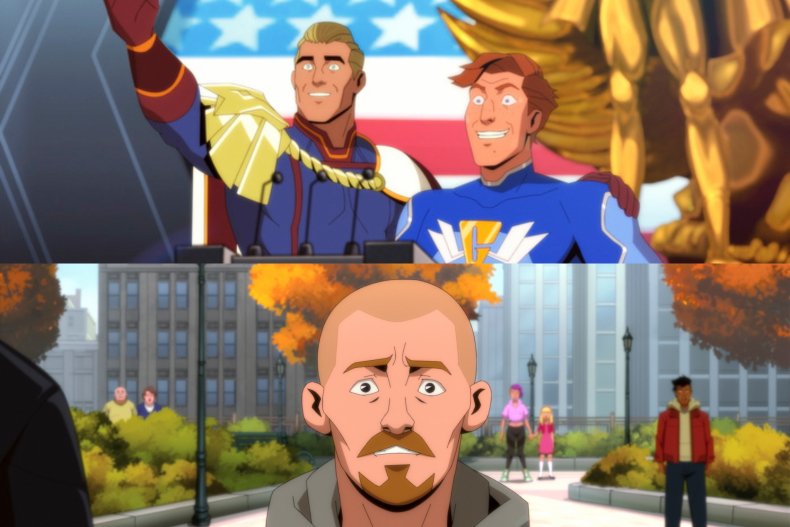 "He [Cheadle] was such a big get and such a big deal. I couldn't have asked for anybody better to voice that character." Cheadle plays the Nubian Prince, a Black Panther type who marries Tyler's Nubia, a Storm-from-X-Men-like hero.
Tyler's episode is the sixth, "Nubian vs Nubian," which is a superhero spin on Kramer vs. Kramer as it deals with the difficulty of divorce. "What happens when superheroes have to go home and like, take a shower, feed their kids, take a s***?" Tyler asked herself. "They can't be flying around in the suburbs all the time. The clash between the super, and the super real.
"Anybody who could fly and shoot lightnings from their fingertips would be self-obsessed narcissists, and terribly equipped for parenthood. So it was really about exploring that through the eyes of a kid," Tyler said.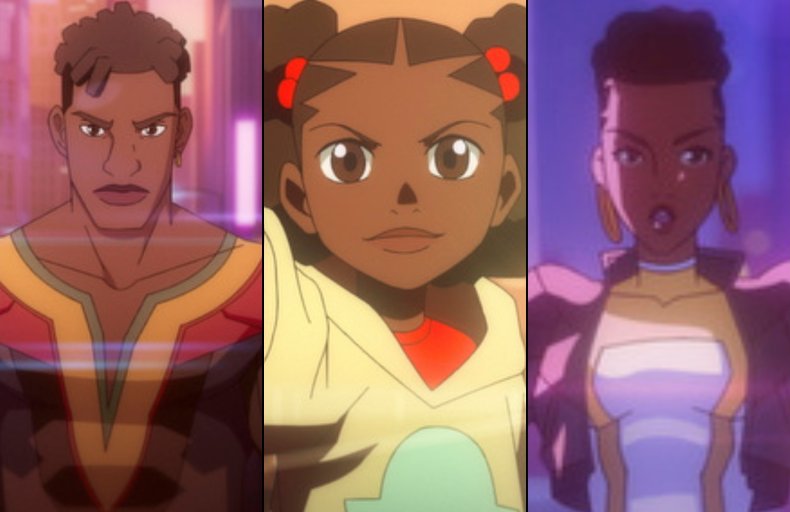 Between The Boys Presents: Diabolical, the long-running Archer, Disney+ series Monsters at Work and more, Tyler has really utilized the art of animated storytelling—something which she believes is an undervalued medium.
"When I first started doing Archer, people would say 'Oh I don't watch cartoons, they're for little kids,' but it's an animated adult comedy," Tyler clarified. "Having spent 13 seasons in the Archer world we're able to explore mature, edgy themes that we would not be able to get away with in live-action television.
"It's all covered, everything from philosophy and art, to relationships and geopolitics. I've also shot Archer in the foot like 18 times and we probably couldn't get away with that with a real person," Tyler joked.
Off the back of starring in 13 seasons of Archer, Tyler admitted she didn't mind people screaming her character's name "Lana" at her in the street, she just wishes they'd say hi first.
Between the animated shows, hosting Whose Line Is It Anyway?, Fear the Walking Dead, and a couple more TV shows coming up in 2022, Tyler said she kept busy because of her "terrible" affliction.
"It's called workaholism." She continued, "I'm in a space where there aren't a lot of women of color, so the hard work, it's been very important to me for my own personal experience and personal growth, but also to make a space for other creators who may be underrepresented in my space, to see someone that looks like them. So it never feels like work to me."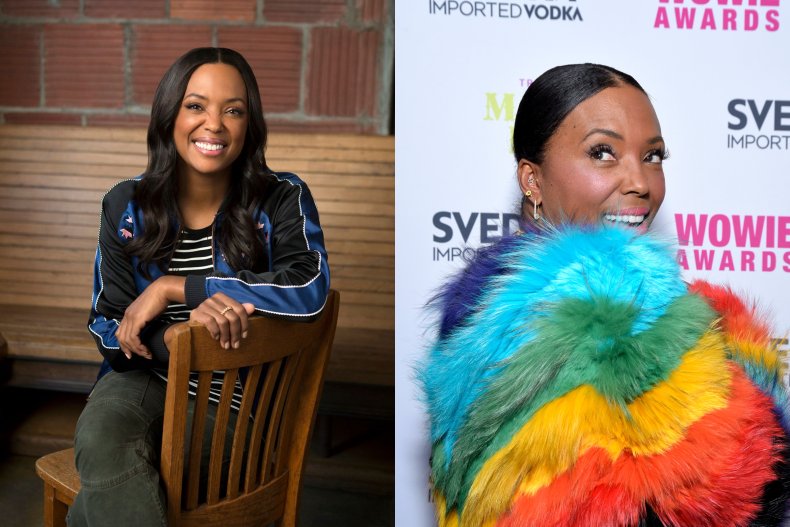 Tyler's latest project, The Boys Presents: Diabolical, is available to watch on Amazon Prime Video now.