'AJ and the Queen' Release Date, Cast, Trailer, Plot: What You Need to Know About Netflix's RuPaul Series
Netflix has long been the international home for RuPaul's Drag Race, but now the streaming service is about to release AJ and the Queen, a new comedy-drama with a cast led by RuPaul as a down-on-her-luck drag queen who, through a series of early plot twists, ends up on a road trip with a 10-year-old girl. The trailer for the series also promises a number of big Drag Race cameos and some big musical numbers from RuPaul.
When is AJ and the Queen out on Netflix?
Netflix has given the series a release date of Friday, January 10, with the show launching at one minute past midnight Pacific Time⁠—that's 3:01 a.m. ET or 2:01 a.m. CT. The show has 10 hour-long episodes, all of which will be released at once onto the streaming service on Friday morning.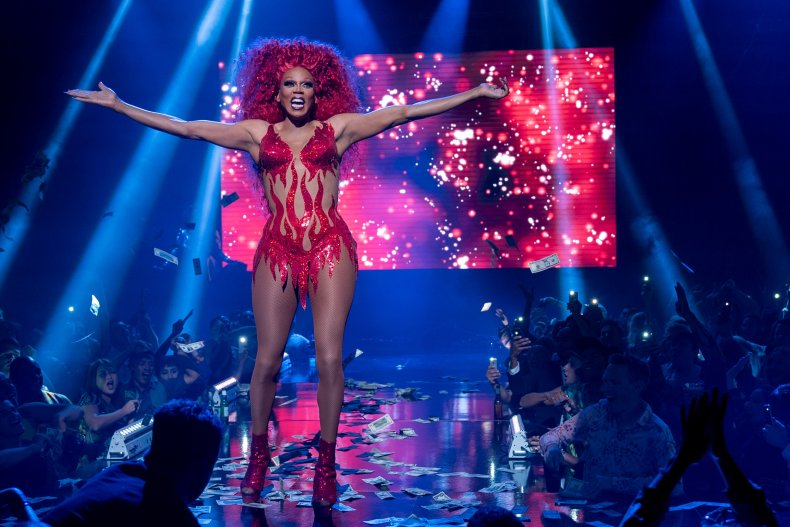 Who is in the cast of AJ and the Queen?
Though RuPaul is best known for hosting RuPaul's Drag Race and for songs like "Supermodel (You Better Work)" and "Glamazon," he has also worked as a actor since appearing in the music video for The B-52s "Love Shack" in 1989. Among his other credits are roles in The Brady Bunch Movie and Broad City as well as Netflix content like Grace and Frankie, Girlboss and the movie Someone Great.
In AJ and the Queen, RuPaul plays Robert, AKA Ruby Red, a drag queen whose plans to open their own bar with $100,000 with his boyfriend are destroyed when that boyfriend runs off with the money.
As Robert goes on a club tour of America, he finds AJ in his RV, his 10-year-old neighbor with a troubled family history. AJ is played by newcomer Izzy G, who has appeared in movies like Netflix's The Highwayman and thriller A Violent Separation.
Also starring in the Netflix series are Dreamgirls and The Princess and the Frog's Michael-Leon Wooley as Robert's blind drag queen roommate Louis/Coco Butter, Arrow's Josh Segarra as Robert's ex-boyfriend Hector, Wayne's World's Tia Carrere as dodgy silicon dealer Lady Danger, Sweetbitter's Katerina Tannenbaum as AJ's mother Brianna, and Gayby's Matthew Wilkas as Patrick Kennedy, a gay cop who Louis and Robert meet after the $100,000 go missing.
The cast of AJ and the Queen also features 22 former contestants of Drag Race in roles ranging from cameos to full speaking roles, including winners like Jinkx Monsoon, Chad Michaels and Bianca Del Rio as well as fan favourites like Latrice Royale, Katya and Manila Luzon.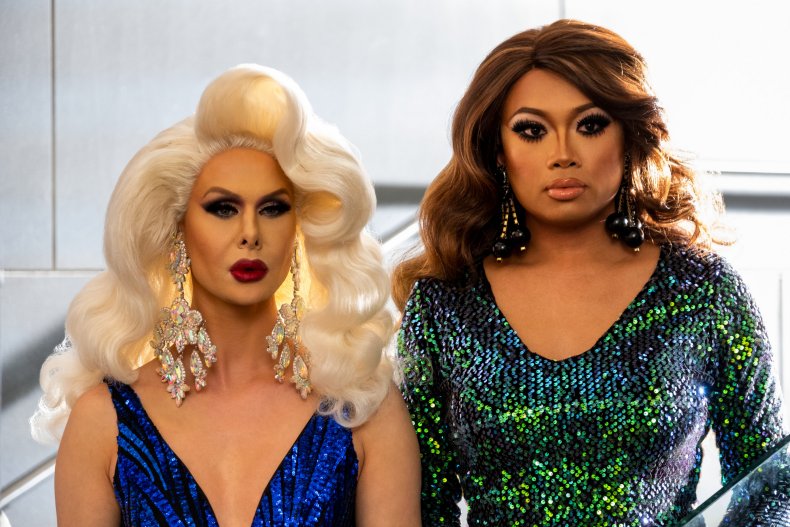 What happens in AJ and the Queen?
The plot summary for the Netflix series reads: "RuPaul stars as Ruby Red, a bigger than life but down on her luck drag queen who travels across America from club to club in a rundown 1990's van, in order to recoup the savings recently stolen from her. She's paired up with AJ, a recently orphaned, tough-talking, scrappy 10-year-old white girl stowaway.
"As these two misfits—one tall, one small—travel from city to city, Ruby's message of love and acceptance winds up touching people and changes their lives a little for the better. This fun, outrageous series explores ideas of family, friendship, love, and loss. Together they help each other navigate the heartbreaking past, the challenging present and a hopeful future as Ruby and AJ travel the USA searching for a little happiness and the very best breakfast waffle. Part Priscilla, Queen of the Desert, Part Touched by an Angel. Oh, and RuPaul performs a killer musical number in every drag club."
In an interview with Variety, Sex and the City creator Michael Patrick King, who created the series alongside RuPaul, said the show is inspired by the classic screwball comedies of the Hollywood Golden Age like Sullivan's Travels, except, "we just made it that the smart guy happens to be a little guy and the femme fatale happens to be a man."
Speaking to CBS News about the series, RuPaul said: "For so many years in this business ... I had to push the emotions way down. This role calls on me to bring those emotions up and be vulnerable."
AJ and the Queen is released on Friday, January 10 on Netflix.