Europa League Final: What the Dutch Press is Saying About Ajax vs Manchester United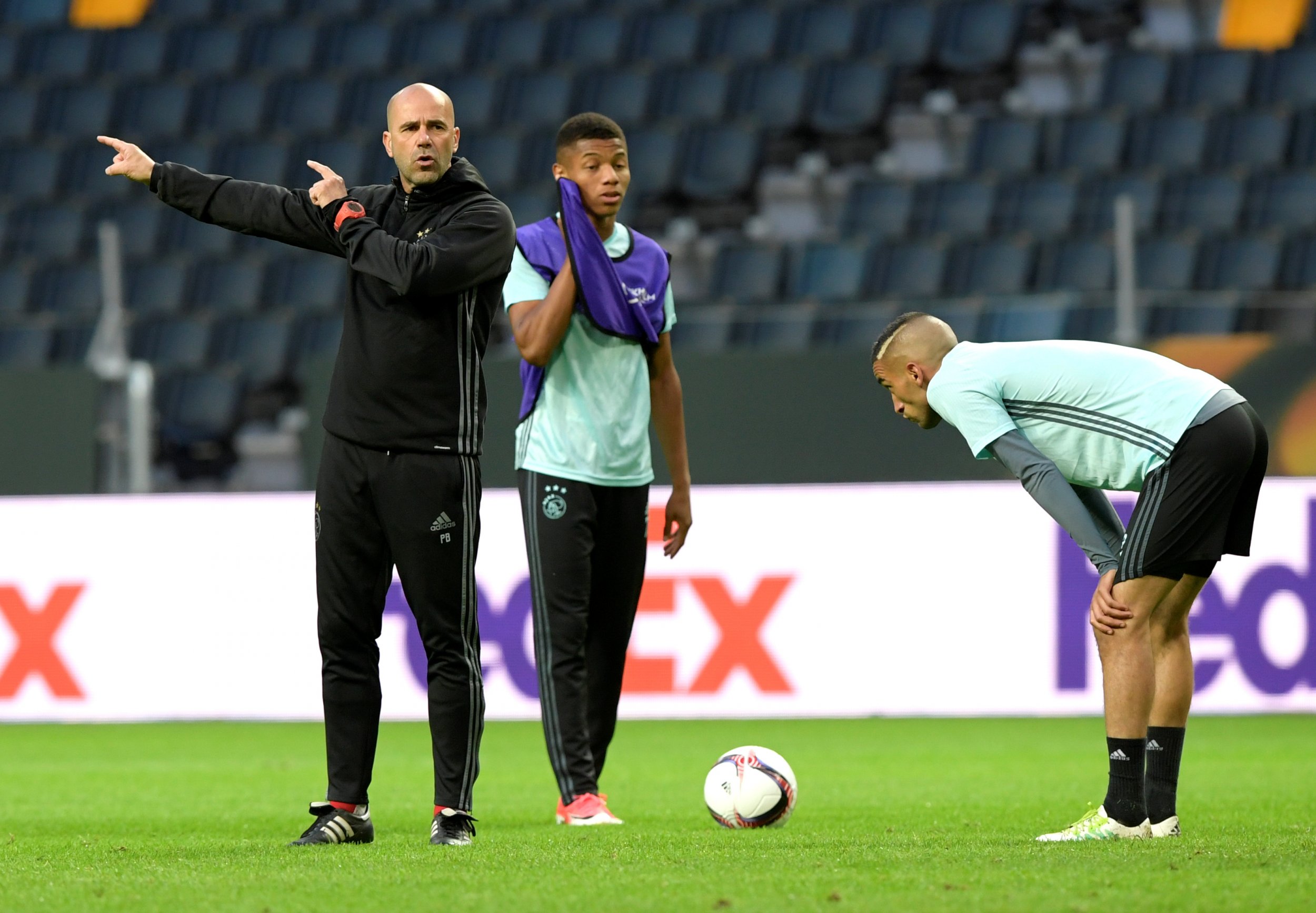 Ajax plays its first major European final in 21 years on Wednesday night, when it takes on Manchester United at Friends Arena in Stockholm.
Winning the Europa League final provides entry into the lucrative Champions League but that is not the only factor inspiring excitement in Amsterdam. Ajax's youthful, attacking squad and its performances this season have inspired comparisons with the great Dutch teams of the past.
Here is how the Dutch press views its team's chances in Sweden.
Ajax has dusted off the old "Total Football." Everyone attacks, everyone defends.
How could Ajax find itself in a European final again after 21 years?
Ajax sparkles on the field with, almost literally, boyish football that refers to more innocent times. Daring football, no matter who the opponent is. But with hardness, too, full of unexpected flourishes.
In difficult times for Dutch football, in which conferences have been filled with talk of other playing methods and strategies, Ajax provides a simple answer: A demonstration of football full of flair that passes for Dutch football although many players come from different countries. Danish (Kasper) Dolberg with his pure class, Colombian (Davinson) Sanchez with his physical power, Cameroonian (Andre) Onana with his style, Burkinese (Bertrand) Traore with his frivolousness, Danish (Lasse) Schone with his insight, German (Amin) Younes with his speed, Dutch-Moroccan (Hakim) Ziyech with his creativity…
(Ajax manager Peter) Bosz, due to his Feyenoord past, did not announce himself to Ajax supporters like manna from heaven, but he was the undisputed choice of Frank de Boer. Bosz had to bring fun back into the arena. He managed to play like he did at Heracles and Vitesse at Ajax, but with better players. Bosz made an impression on the international stage with the young team, who he completely transformed in a year's time. By reaching the final, he overlooked the prospect of a football identity in crisis: attack still pays off.
Trouw (from an interview with former Ajax and Netherlands international Arnold Muhren)
You can be young and inexperienced, but the most important thing is that you have quality. Dolberg and Sanchez are very young, but they have already gained a lot of experience as internationals for their country. That's good. But in the end, it is about the quality of a player.
Eventually, I think Ajax wins 1-0 or 2-1. Ajax will attack frivolously with attractive football and Manchester United will be in its own half retreating and waiting, hoping for a fast counter. The difference in playing styles will be huge.