Akon Says His '100 Percent Crypto-based' City Will Be Built in 10 Years
Musician and entrepreneur Akon said an agreement has been made with government officials in Senegal in relation to the creation of a futuristic new city.
The country's tourism ministry, known as SAPCO, described the signing as a lease agreement for a "futuristic city" in the coastal village of Mbodiène, West Africa. The agency said the songwriter is committed to "supporting the promotion of tourist activity in Senegal."
"Finalized the agreement for AKON CITY in Senegal. Looking forward to hosting you there in the future," the artist said online, CNN Travel reported.
Akon spent his childhood in Senegal before launching a music career and releasing hits in America.
In 2014, he launched a solar panel project to bring electricity to Africian communities, known as Akon Lighting Africa, and more recently has been planning to roll out a cryptocurrency dubbed Akoin.
A representative of the state-owned SAPCO recently told AFP (via The Jakarta Post) the newly-signed deal was a memorandum of understanding linked to the development of a "sustainable" complex. It will reportedly consist of 65 villas. Akon has been contacted for comment.
After the cryptocurrency boom back in 2017, which saw interest in the subject spike, a slew of celebrities endorsed digital currency. Many of the projects have since been forgotten.
Speaking to Newsweek in 2018, Akon voiced hope the city could one day rival Dubai but noted that it was intended to be a long-term project spanning decades.
"With the Akoin we are building cities, the first one being in Senegal," the singer, real-name Aliaune Thiam, explained. "We're securing the land and closing out all the legislation papers for the city. We want to make it a free zone, and cryptocurrency-driven as a test market.
"If it works, we will scale it out to all the other countries in Africa so all the cities are connected. It's going to be a 50-to-100 year project, most likely. I probably won't even live to see it finished. But for the project in Senegal, we have a 10-year deadline for that city to be built out.
"We're currently raising all the money for it now; some of it will be through hedge funds outside of Africa, and the majority of it will be through NGOs and investors within Africa itself."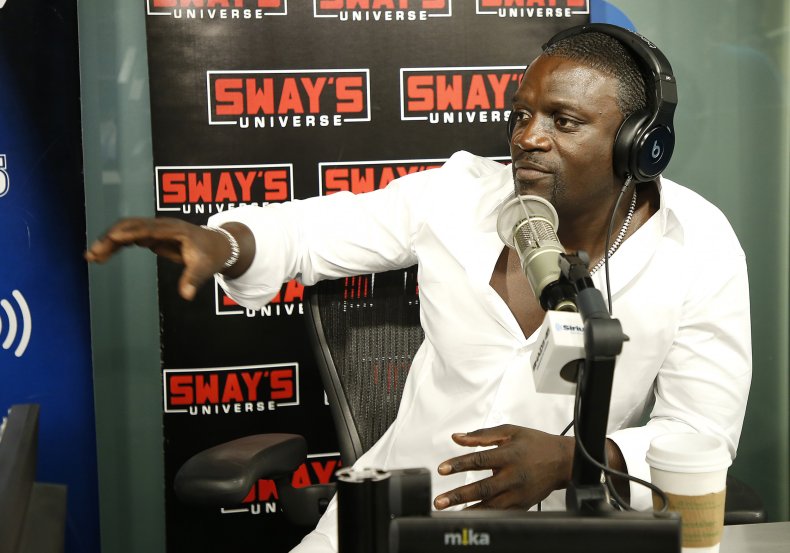 He said it would hopefully become "an entertainment city for tourists."
Details about financial investments were not released and it is not immediately clear how his plans for the Akoin cryptocurrency project will be implemented into the city plans.
According to CNN Travel, the development will be built on 2,000-acres of land that was provided by the president of Senegal, Macky Sall.
Akon told radio host Nick Cannon in an interview last November that it will be "all renewable" and that it will be close to an airport. Construction started in March 2019, he said.
In reality, details about the city have largely proven vague.
"[It] is within 5 minutes of the new international airport, close to the coast and a short drive from Dakar," reads one description, which said it will be 100 percent crypto-based. "Akon Crypto City blends leading smart city planning designs with a blank canvas for cryptonizing our daily human and business exchanges with the goal of inventing a radical new way of existence."