Akon to Stage Anti-ISIS Charity Concert in Kurdish Capital Erbil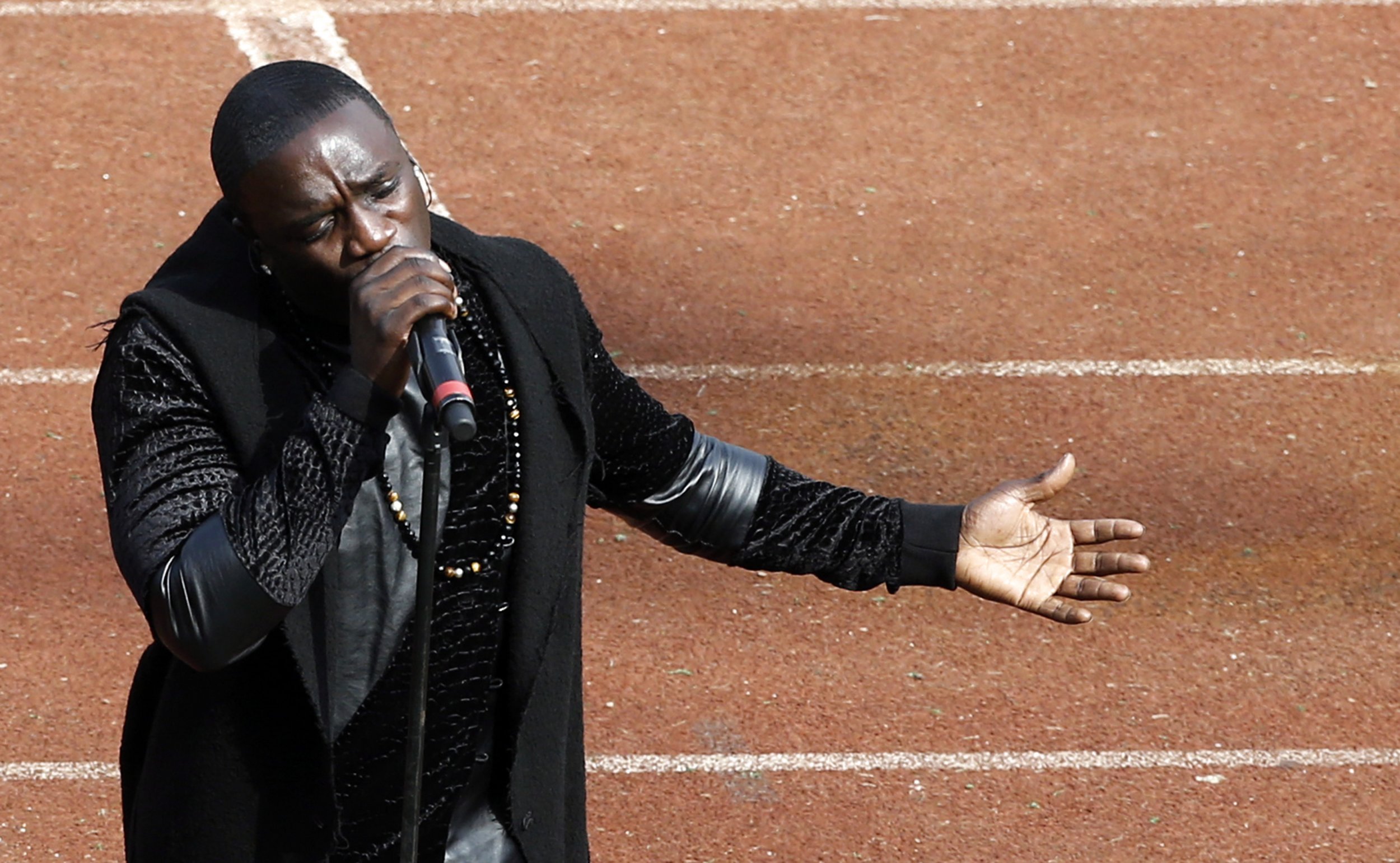 Sengalese-American hip-hop artist Akon is throwing an anti-ISIS charity concert in Iraqi Kurdistan this March, according to a video announcement made by the rapper on Thursday. Proceeds for the concert will support families of Kurdistan's unofficial military, the Peshmerga, who are currently fighting against Islamic State militants.
"I am so excited to be there to visit that 8,000-year-old city to perform live at the Hariri Stadium in March," says Akon, whose real name is Aliaune Thiam, in the video. The 28,000-capacity stadium is the third-largest stadium in Iraq.
The Peshmerga have been defending the region against Islamic State militants since they began seizing a third of Iraq and Syria in June.
Nearly 1,000 Kurdish fighters have been killed since fighting broke out, according to the latest figures provided by the Peshmerga Ministry, with another 4,596 wounded and undergoing treatment, according to reports from Kurdish news agency Rudaw.
Surrounded by Turkey and Syria, Iraqi Kurdistan has a history of struggle for autonomy in Iraq despite having an independent governance and ethnic identity.
However, the region has united against ISIS. On 3 February, Kurdish president Masoud Barzani said the forces were ready "to go into the final war", and revealed to the London-based news agency Arabic Hyat that more than 3,000 Islamic State militants had been killed since the insurgency, according to reports from Rudaw.
Working alongside the Rwanga Charity, Akon will hold the concert in Erbil, the largest city and capital of the Kurdistan region. Although the concert will be free of charge, any charitable proceeds will go to family members of the Peshmerga.
Noor Matti, who works at a local radio station in Erbil, says the concert, part of the Xoli Raperin soccer tournament, is a landmark occasion for the city.
"It's a big deal because it will be the first time a famous American musician has performed in Erbil," he told local news agency BasNews.
Akon is the co-founder of the Konfidence Foundation, an organization that focuses on the promotion of health and education for youth in Senegal, West Africa and the United States.