Al Franken Accused Of Groping Woman At Minnesota State Fair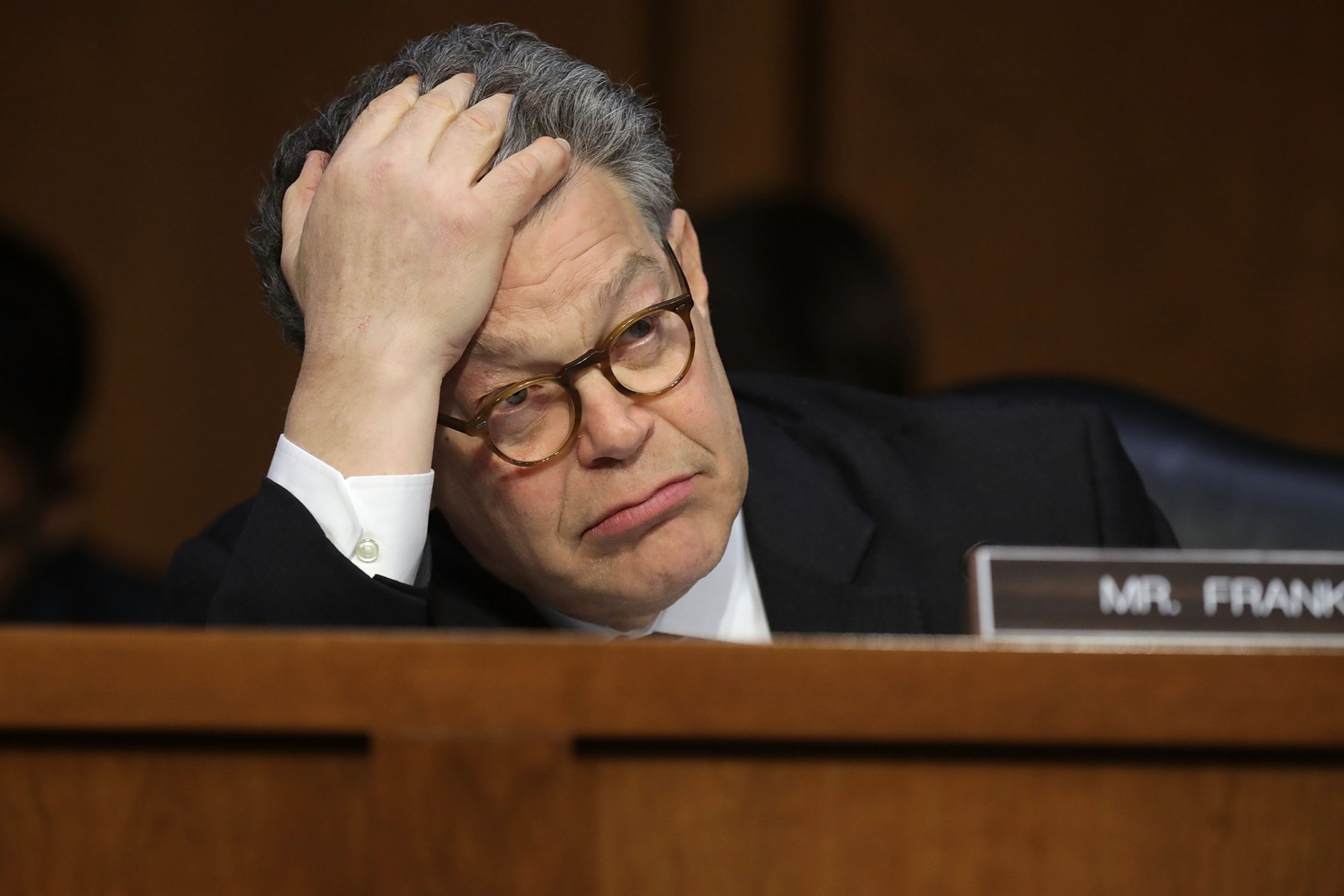 Minnesota Senator Al Franken has been accused of another "gross" and "uncomfortable" count of sexual misconduct while working as a first-term Senator — but this time, Franken is not apologizing or admitting the incident.
On Monday, Lindsay Menz told CNN that Franken grabbed her butt during a photo at the Minnesota State Fair in August 2010, when Franken had been in the Senate for just two years. Franken allegedly pulled Menz against him "really close, like awkward close" and, as her husband snapped the photo, Franken wrapped his hand around her butt for "three or four" seconds before walking away to talk to other attendees of the state fair, where Franken has long been a popular attraction.
"He put his hand full-fledged on my rear," Menz told CNN. "It was wrapped tightly around my butt cheek. It wasn't around my waist. It wasn't around my hip or side. It was definitely on my butt."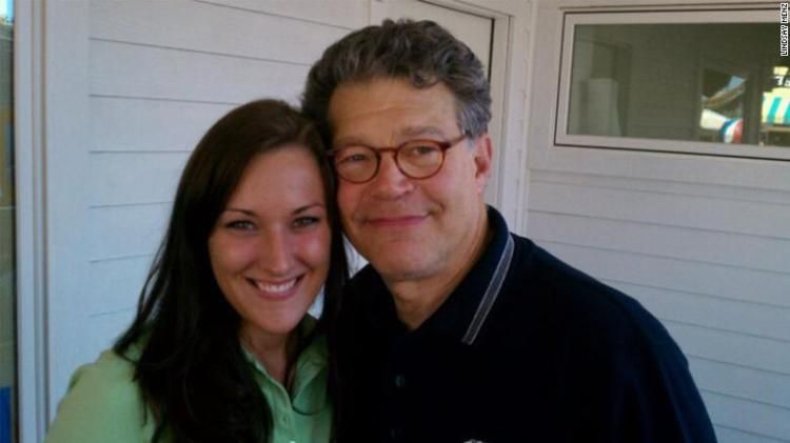 Franken told CNN that he does not remember the photo with Menz, but he feels "badly" that she felt disrespected during the photo.
"I take thousands of photos at the state fair surrounded by hundreds of people, and I certainly don't remember taking this picture," Franken said in a statement. "I feel badly that Ms. Menz came away from our interaction feeling disrespected."
Her husband, Jeremy Menz, did not see the assault but told CNN that Franken pulled Menz against him and pushed his head against her head. Jeremy confirmed that after the photo, Menz told him, "He totally grabbed my butt."
The account comes less than a week after Leeann Tweeden, a radio news anchor, said Franken forcibly kissed and groped her in 2006 on a USO trip to Afghanistan. Tweeden said she felt "disgusted and violated" by Franken's behavior but didn't want to "cause trouble" in the "middle of a war zone."
Tweeden told others on the tour about Franken's actions, eventually sharing an account as a #MeToo story. The #MeToo movement emerged after more than 80 women accused Hollywood producer, Harvey Weinstein, of sexual harassment and assault. Franken apologized for his treatment of Tweeden.
Related: Al Franken Accused Of Forcefully Kissing And Groping Radio Anchor on USO Tour
Menz said she would not have shared her story if Tweeden did not publicly share her own, adding that, "the reason I want to say something is if someone sees that I said something, maybe it would give them the courage to say something, too."
Franken has already called for an investigation by the Senate Ethics Committee over Tweeden's account and offered his "sincerest apologies" to Tweeden.
"As to the photo," he added, "it was clearly intended to be funny but wasn't. I shouldn't have done it."
It is unclear whether Franken's political career will survive the latest incident. Before Menz came forward, there were already calls for Franken to resign amid a nationwide reckoning of the damage done by sexual harassers in all industries.