Al Franken's Accusers Speak Out On His Resignation Speech, Which Was 'Not An Apology'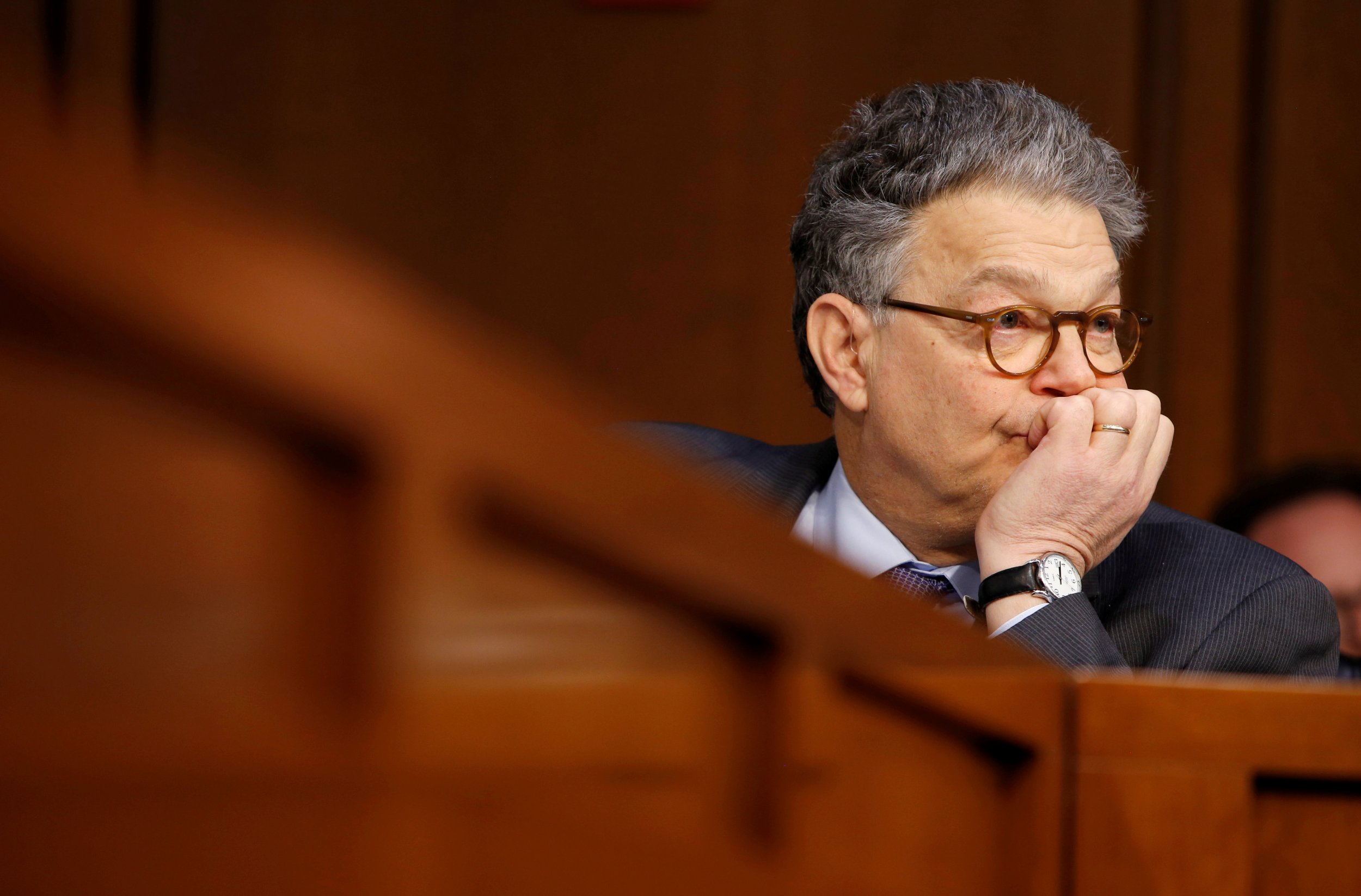 One of the women who accused Minnesota Senator Al Franken of sexual harassment leveled more criticism on the "defiant" lawmaker on Friday after he announced his resignation and dismissed many of the claims against him.
Tina Dupuy, a columnist and one of eight Franken accusers, slammed the Democrat on CNN's New Day on Friday for his roughly 15-minute speech.
"Well, I thought that he said to listen to women, and then he talked about himself," she said. "It wasn't an apology. It was very defiant."
Dupuy authored the first-person account, "I Believe Franken's Accusers Because He Groped Me, Too," in The Atlantic on Wednesday, the day before Franken announced on the Senate floor that he would resign in the "coming weeks."
In the article, Dupuy detailed her reaction to hearing Franken's first accuser, radio host Leeann Tweeden, joining the #MeToo movement and describing her experience in November.
"I assumed Franken would step down later that day," Dupuy said. "Tweeden's story rang true to me. I'd told myself I was the only one. I'd been groped by Franken in 2009."
On Thursday, exactly three weeks after Tweeden came forward, Franken announced his resignation, and offered his defense.
"Over the last few weeks, a number of women have come forward to talk about how they felt my actions had affected them," he began. "I was shocked. I was upset. But in responding to their claims, I also wanted to be respectful of that broader conversation, because all women deserve to be heard, and their experiences taken seriously.
"I also think it gave some people the false impression that I was admitting to doing things that, in fact, I haven't done," he said. "Some of the allegations against me are simply not true. Others, I remember very differently."
Franken continued: "I am proud that, during my time in the Senate, I have used my power to be a champion for women — and that I have earned a reputation as someone who respects the women I work alongside every day. I know there's been a very different picture of me painted over the last few weeks. But I know who I really am."
He had previously said he was "embarrassed and ashamed" of his actions when responding to to Tweeden's accusation.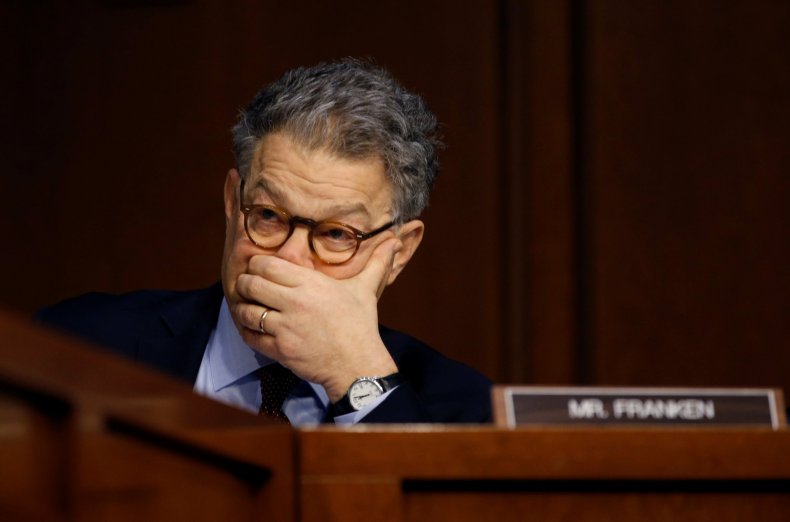 On ABC's Nightline, Tweeden said his resignation wasn't enough to heal her.
"People have asked me, 'Do you feel relieved' [now that he has resigned]," she said. "I said, 'No, I don't know that I'll ever feel good about it.'"
Another accuser, Lindsey Menz, a mother of three, also appeared on Nightline Thursday, saying she found Franken's statement inadequate.
"I definitely wanted more answers today," she said. "I expected for him to come and share the truth, share what he had experienced, you know, give us some sort of resolve to the situation. And I don't feel like there was a resolve to the situation today."
Dupuy told CNN's Alisyn Camerota that Franken's speech and the venue where he delivered it were inappropriate.
"He wanted to talk about the pain that he was going through, which was obvious, but not the pain that he has inflicted, and I thought that was inappropriate to do that from the Senate floor, quite candidly," Dupuy said.
Franken also directed a part of his speech to allegations against President Donald Trump and Alabama Senate hopeful Roy Moore.
"I, of all people, am aware that there is some irony in the fact that I am leaving while a man who has bragged on tape about his history of sexual assault sits in the Oval Office, and a man who has repeatedly preyed on young girls campaigns for the Senate with the full support of his party," he said.
Dupuy had a different take.
"That's not irony," she said. "That's one party being better on women than the other party."