Minnesota Rape Victim Wants Al Franken's Name Off Of Sexual Assault Bill He Sponsored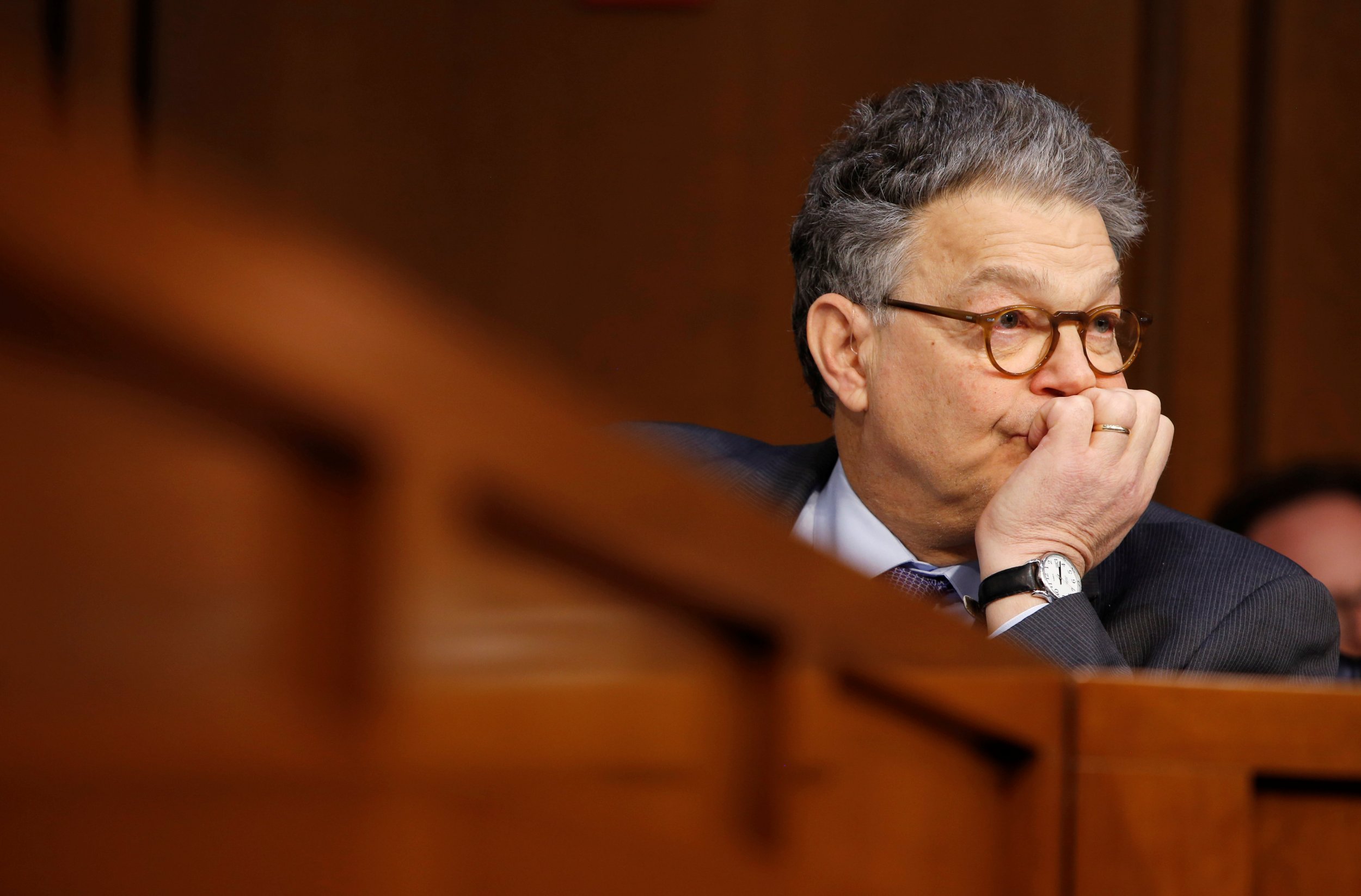 The rape victim who helped Senator Al Franken draft new legislation to aid in the prosecution of sexual perpetrators wants his name off of the bill in light of charges that the Minnesota senator groped and forcibly kissed a woman in 2006.
After the reports on Franken emerged Thursday, Abby Honold called his office and said she wanted to find another sponsor for the bill, which would help train first responders to better help victims of sexual assault.
"It's really difficult when someone who has been a champion for you turns out to be the exact opposite for someone else," Honold, 22, said, just one month after she and Franken introduced the bill. "I don't want this bill, which could help so many people, to be associated with this kind of behavior."
In 2014, Honold was brutally raped by a University of Minnesota student after a campus tailgate party. She took an ambulance to the hospital and filed a police report immediately. Still, it took a nearly two-year legal fight to convict her rapist, Daniel Drill-Mellum.
That fight led her to Franken's office, where Drill-Mellum had interned. "He was one of the few people who listened to me and actually let me talk. It felt really validating to be heard and to see something come of my experience that was positive for other people," Honold said.
The pair worked together on a bill to fund police departments to better train first responders on how to interview victims of sexual assault. Honold credits a nurse who was trained in the interview style, known as a forensic experimental trauma interview, for helping her with the crucial details that would win her legal case. Because of those details, Drill-Mellum is now serving a six-year prison sentence.
Franken had planned to introduce the legislation this month, after Thanksgiving.
"Abby has shown tremendous courage in coming forward and in her determination to make sure that her attacker was brought to justice," Franken told the Star Tribune in a statement last year. "Her efforts have shed light on problems in how the system handles sexual assault cases."
Honold is now hoping that Minnesota Senator Amy Klobuchar will sponsor the legislation, The Washington Post reported.
"I respect women. I don't respect men who don't. And the fact that my own actions have given people a good reason to doubt that makes me feel ashamed," Franken wrote in a public apology letter Thursday.