Former Vice President Al Gore, a prominent climate activist, on Thursday endorsed the Green New Deal pushed by Representative Alexandria Ocasio-Cortez and urged presidential candidates to back it as well.
The 10-year plan released Thursday by Ocasio-Cortez, a New York Democrat, and Senator Ed Markey, a Massachusetts Democrat, aims to remake the U.S. economy in an effort to make the country carbon neutral. It's a bold proposal that would require massive investment and drastic changes, including upgrading virtually every building for energy efficiency and building greenhouse-gas neutral power stations, among many other projects.
Said Gore of the plan in a statement:
"The Green New Deal resolution marks the beginning of a crucial dialogue on climate legislation in the U.S. Mother Nature has awakened so many Americans to the urgent threat of the climate crisis, and this proposal responds to the growing concern and demand for action. The goals are ambitious and comprehensive – now the work begins to decide the best ways to achieve them, with specific policy solutions tied to timelines. It is critical that this process unfolds in close dialogue with the frontline communities that bear the disproportionate impacts today, as this resolution acknowledges. Policymakers and Presidential candidates would be wise to embrace a Green New Deal and commit to the hard work of seeing it through."
Though polls have shown widespread support for the idea among both parties, some have eyed it skeptically. Speaker of the House Nancy Pelosi, a California Democrat, seemed to undermine it in an interview with Politico published Wednesday.
"It will be one of several or maybe many suggestions that we receive," Pelosi said. "The green dream or whatever they call it, nobody knows what it is, but they're for it, right?"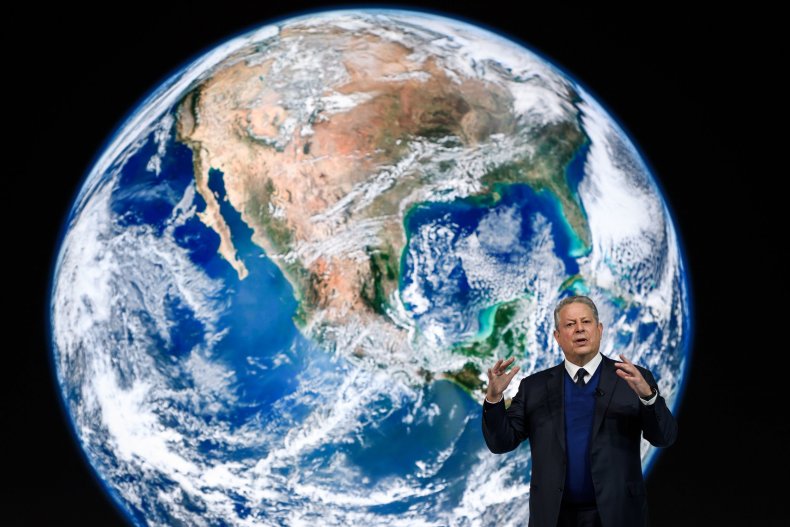 Gore's endorsement is a powerful one, if somewhat predictable. He has been a strong advocate for fighting climate change, most notably with An Inconvenient Truth, his 2006 documentary, and a forthcoming follow-up titled An Inconvenient Sequel.
In a recent interview with National Geographic, Gore pushed for dramatic action and expressed his confidence in a coming climate revolution of sorts.
"There are so many people working around the world on this that I am extremely optimistic," he said. "It would certainly be helpful to have policies and laws that speed up our response. But market forces are working in our favor. Solar, wind and other technologies are getting cheaper and better. More cities and companies are pledging to go 100 percent renewable. I believe the sustainability revolution is unstoppable.