Al Gore Claims Trump's Administration Is 'Confused and Tongue-Tied' on Climate Change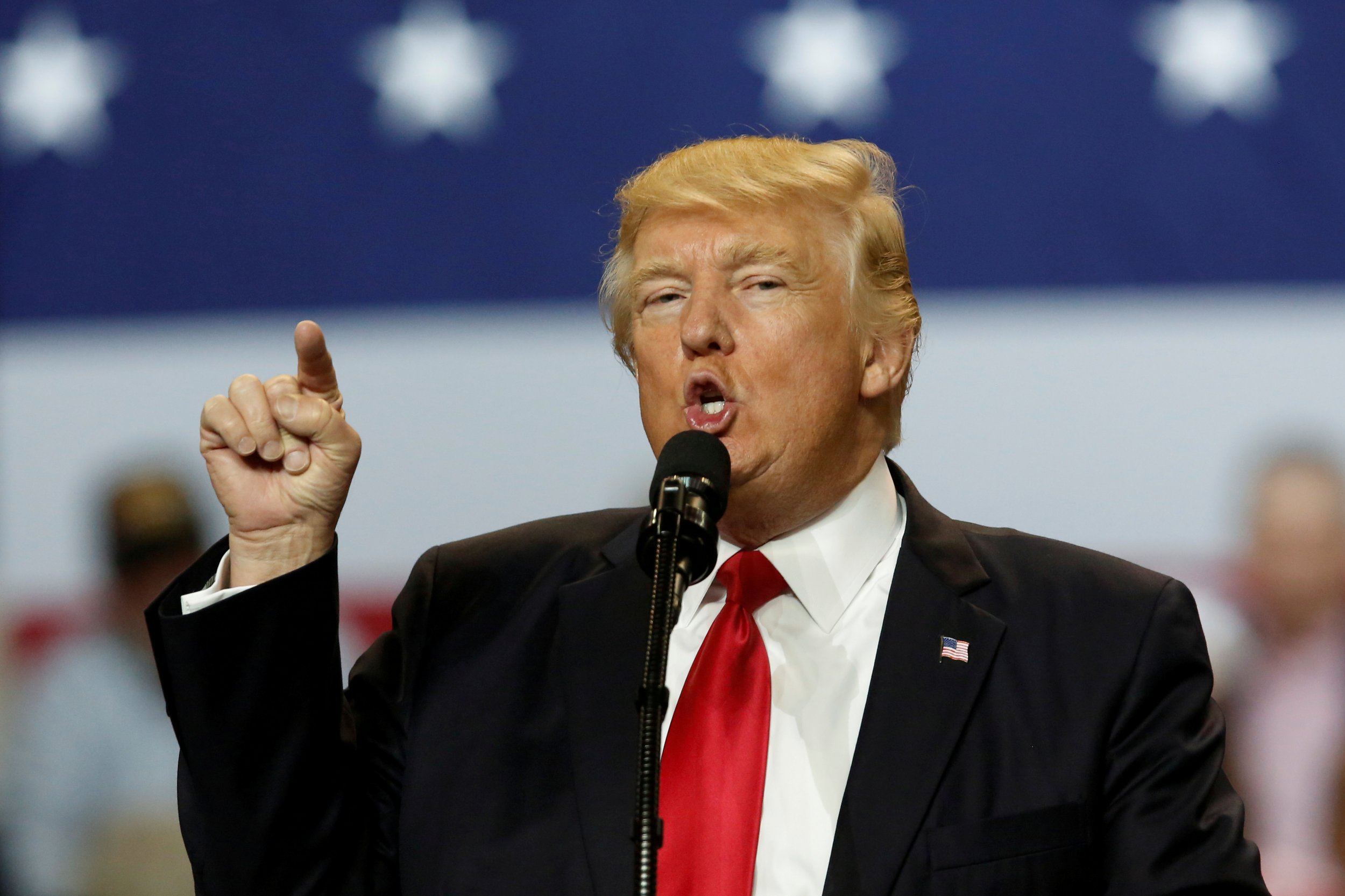 Al Gore has hit out at Donald Trump's decision to leave the Paris climate change deal, branding the administration "confused and tongue-tied" on the environment.
The former vice president, Nobel Peace Prize winner and author told ABC's This Week the president had isolated the country with his decision not to remain in the 195-nation pact that aims to reduce the global temperature.
"The administration comes off as tongue-tied and confused about the climate crisis because the truth is still inconvenient for the large carbon polluters," the former presidential hopeful said, referencing his 2006 documentary on climate change.
He added: "The rest of the world is moving forward. President Trump isolated the United States with this reckless and indefensible decision, but if he won't lead, the American people will."
Gore's Sunday interview with ABC comes after a number of politicians and citizens questioned Trump's decision to leave the climate deal.
The president announced his decision on Thursday, stating: "In order to fulfill my solemn duty to protect America and its citizens, the United States will withdraw from the Paris Climate Accord but begin negotiations to reenter either the Paris Accord or a really entirely new transaction on terms that are fair to the United States, its businesses, its workers, its people, its taxpayers."
He added: "So we're getting out. But we will start to negotiate, and we will see if we can make a deal that's fair. And if we can, that's great. And if we can't, that's fine."
His claims that the deal wasn't fair and that he was not overly concerned about being a part of the pact prompted ire from figures including former President Barack Obama, who signed on to the deal in 2015 and described Trump's decision as a "rejection of the future," and Gore.
Speaking during the ABC interview, Gore argued staying in the agreement would have been good for business, explaining: "We're creating jobs in this country in the solar industry at a rate 17 times faster than other jobs."
"The No. 1 fastest-growing job is wind power technician. The renewable energy sector and the sustainability revolution are the brightest spot for economic growth and prosperity in this country," he said.
"It was a reckless decision," Gore added of Trump's withdrawal from the pact. "But the good news is we are going to continue moving forward. It would be better if we could move faster."