Al Gore Compares Donald Trump's White House To The Brutal Red Wedding Scene From Game of Thrones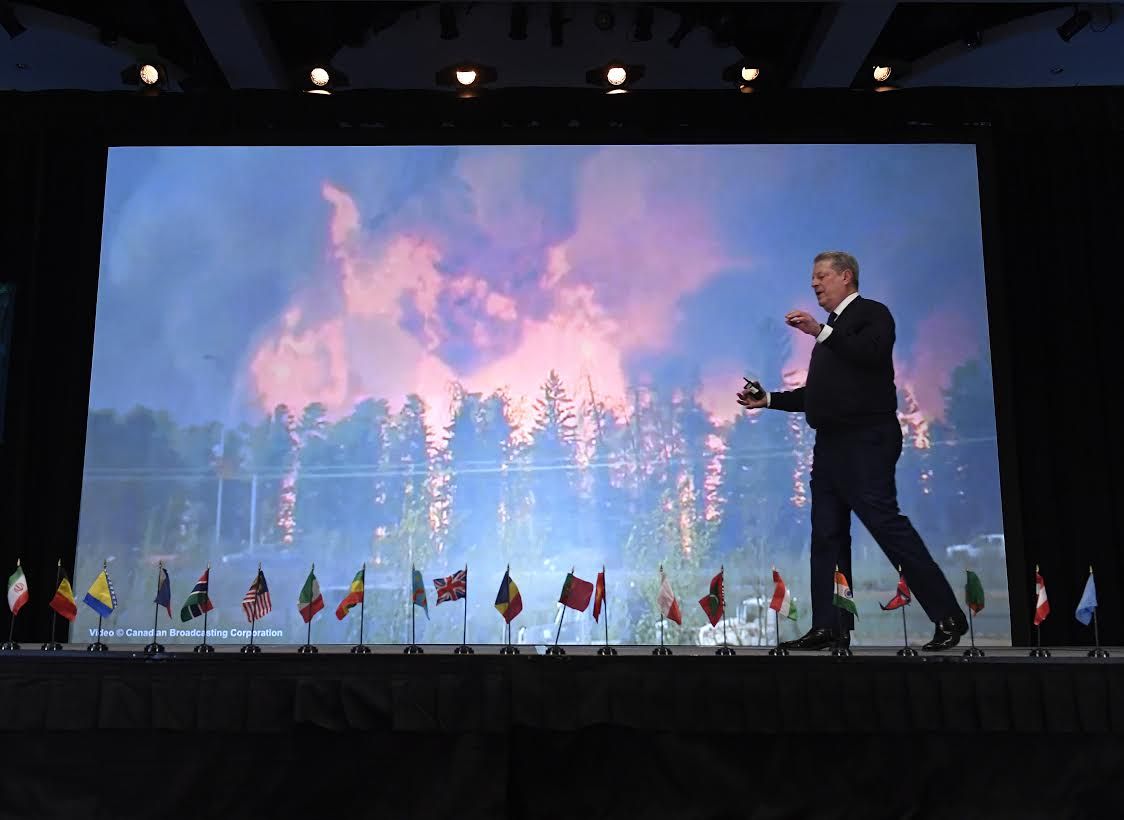 Former Vice President Al Gore has compared Donald Trump's White House to a notoriously bloodthirsty scene in the HBO fantasy drama Game of Thrones.
Asked in an interview with MSNBC on Wednesday if he believed the White House was working as normal, the environmental campaigner said: "I think in the process, the president has been isolating himself from the rest of the country."
He told the news channel: "You see Republicans in the House and Senate now moving to separate themselves in increasing numbers from the dysfunction and distractions, constant distractions in the White House.
"Last week somebody said it was like the 'Red Wedding' in 'Game of Thrones'," he said, describing a particularly gruesome scene in the HBO series in which a family, including a husband and his pregnant wife, are slaughtered during a wedding feast.
"It was really wild," Gore added.
The president has seen censure of his White House increase over recent weeks, after his open criticism of Attorney General Jeff Sessions, the ongoing investigation into Russia's alleged involvement in the U.S. election, the staff reshuffle that led to press secretary Sean Spicer's resignation, followed by that of chief of staff Reince Priebus, and culminating in the appointment and dismissal of Anthony Scaramucci, who spent just over a week as White House communications director.
Despite this, the president has insisted there is no chaos in the White House, stating in a tweet on Monday: "Highest Stock Market EVER, best economic numbers in years, unemployment lowest in 17 years, wages raising, border secure, S.C.: No WH chaos!"
Trump was also forced to deny he had referred to the White House as a "dump," adding on August 3: "I love the White House, one of the most beautiful buildings (homes) I have ever seen. But Fake News said I called it a dump - TOTALLY UNTRUE."