Trump Should Resign After Charlottesville Debacle, Says Al Gore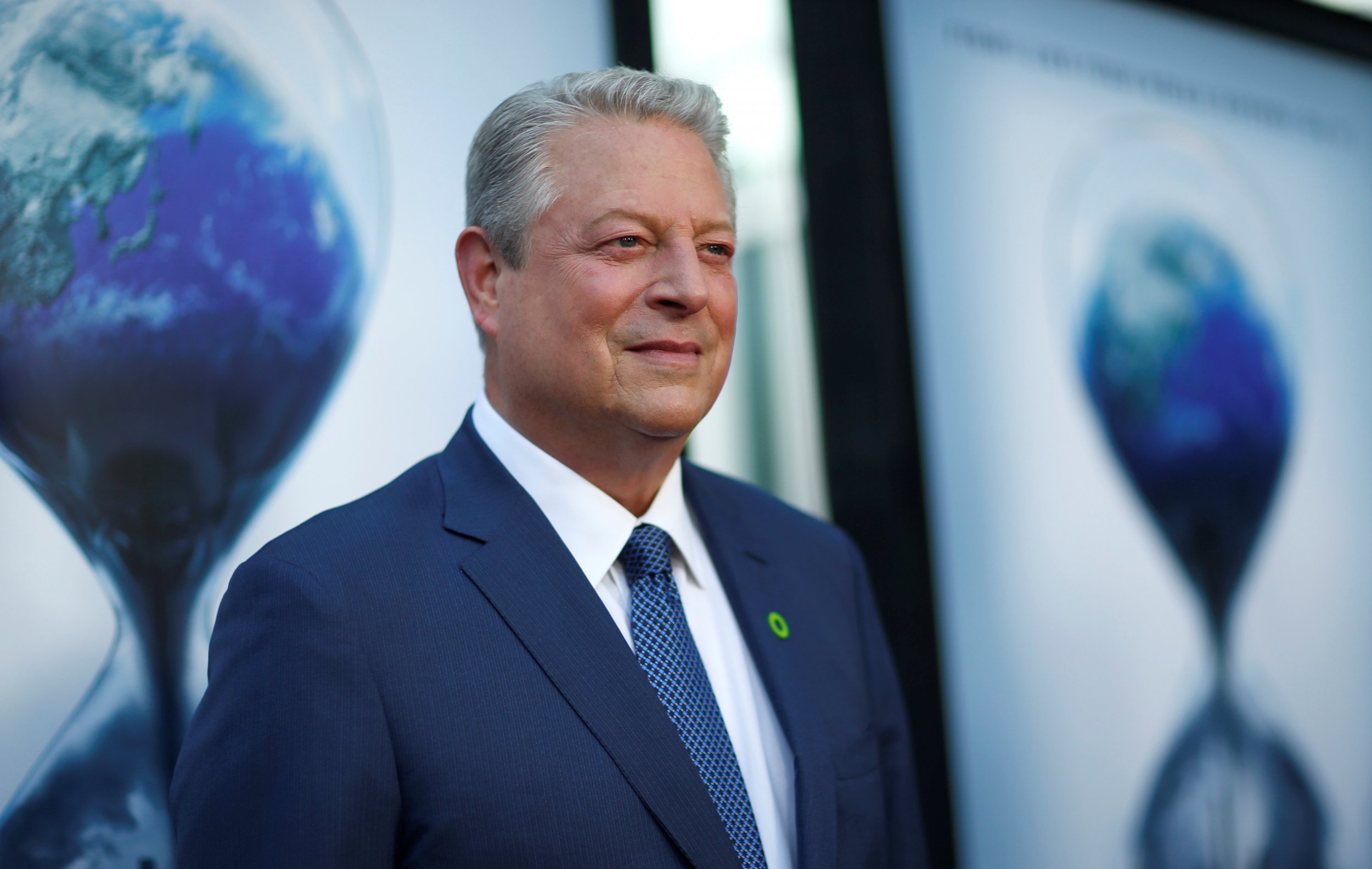 Former vice president and climate change warrior Al Gore has a single word for President Donald Trump in the wake of his bungled attempt to unite Americans after a white supremacist rally in Charlottesville turned violent last weekend.
When asked by Britain's Lad Bible to give Trump one piece of advice Thursday, Gore said: "resign."
He did not elaborate on why he thought the President should step down, but a number of bipartisan political figures—including members of the Republican leadership—have strongly criticized Trump's response to the neo-Nazi rally.
Gore has been promoting his new film An Inconvenient Sequel, a companion to his 2006 climate change awareness film An Inconvenient Truth, in the United Kingdom. He spoke with Newsweek last week in an interview before the Charlottesville rally.
Gore is the most prominent political figure to call for Trump's resignation. After losing the 2000 election to George W. Bush, the former vice president has devoted his life to activism on climate change, which threatens to drastically alter the world's ecosystems and environment.
On Wednesday the ghostwriter of Trump's 1987 book The Art of the Deal , Tony Schwartz, said that he believes that Trump will resign soon in an effort to save face before the completion of the Russia investigation by special counsel Robert Mueller.
Read more: Donald Trump will resign soon to save face, "The Art of the Deal" co-author predicted
The president has also come in for scathing criticisms this week from corporate America, civil rights groups, and a bipartisan band of politicians for his attitude toward neo-Nazis and white supremacists who he equated with being on par with counter protesters in Charlottesville who opposed them.
"Trump's presidency is effectively over. Would be amazed if he survives till end of the year. More likely resigns by fall, if not sooner," the author tweeted.