Al Gore Urges Republicans to Overcome Fear That Trump 'Will Tweet Them Into Political Oblivion'
Former Vice President Al Gore urged Republicans supporting President Donald Trump's re-election bid to "put the country first" on Sunday.
"It's hard to escape the interpretation that they're frightened that President Trump will tweet them into political oblivion if they don't do exactly what he says," Gore said during an interview on CNN's State of the Union.
"There are things that are more important than bowing to the fear of a demagogue. And one of those things that's more important is the United States of America, and our Constitution," said the former vice president." Gore continued.
Gore was defeated by President George W. Bush in the 2000 presidential election after the U.S. Supreme Court ordered to halt a recount of some Florida votes following the state's "hanging chads" controversy.
When asked if he regretted conceding following the Supreme Court's decision during his Sunday interview, Gore said: "No... There were no remaining alternatives."
"There is no intermediate step between a final Supreme Court decision on a matter of this sort and violent revolution," Gore continued. "Those who talk about continuing the fight after it's over with are being disrespectful of American democracy."
The Trump campaign and the president's Republican allies have filed numerous lawsuits across the country, baselessly claiming President-elect Joe Biden's victory was a result of widespread voter fraud. However, many of these cases have been dismissed by state courts.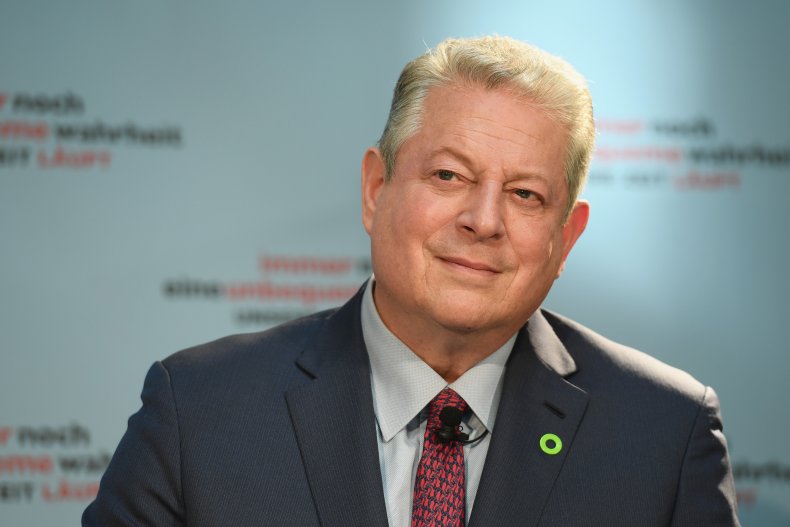 On Friday, the Supreme Court denied the lawsuit filed by the Texas attorney general, Ken Paxton, against four battleground states—Michigan, Pennsylvania, Georgia and Wisconsin—aiming to overturn the outcome of the election.
Before the Supreme Court denied the case, Trump requested to join the lawsuit and over 100 Republicans in the House of Representatives signed a brief in support of the litigation.
"I'm going to express the hopes that with the Electoral College votes tomorrow in all 50 states, and with the president-elect, Biden, receiving the majority, that that will be a point at which some of those who have hung on will give up the ghosts," said Gore.
Although Trump has yet to formally concede the election to Biden, the Electoral College is expected to meet on Monday as all 50 states certified their election results.
According to the Associated Press, Biden won both the popular vote and the electoral vote. The president-elect won 51.4 percent of the popular vote and 306 electoral votes, surpassing the 270 votes needed to win—while Trump collected 46.9 percent of the popular vote and 232 electoral votes.
Gore didn't respond to Newsweek's request for comment in time for publication.