Al Jazeera Colleagues at Forefront of Released Journalist's Mind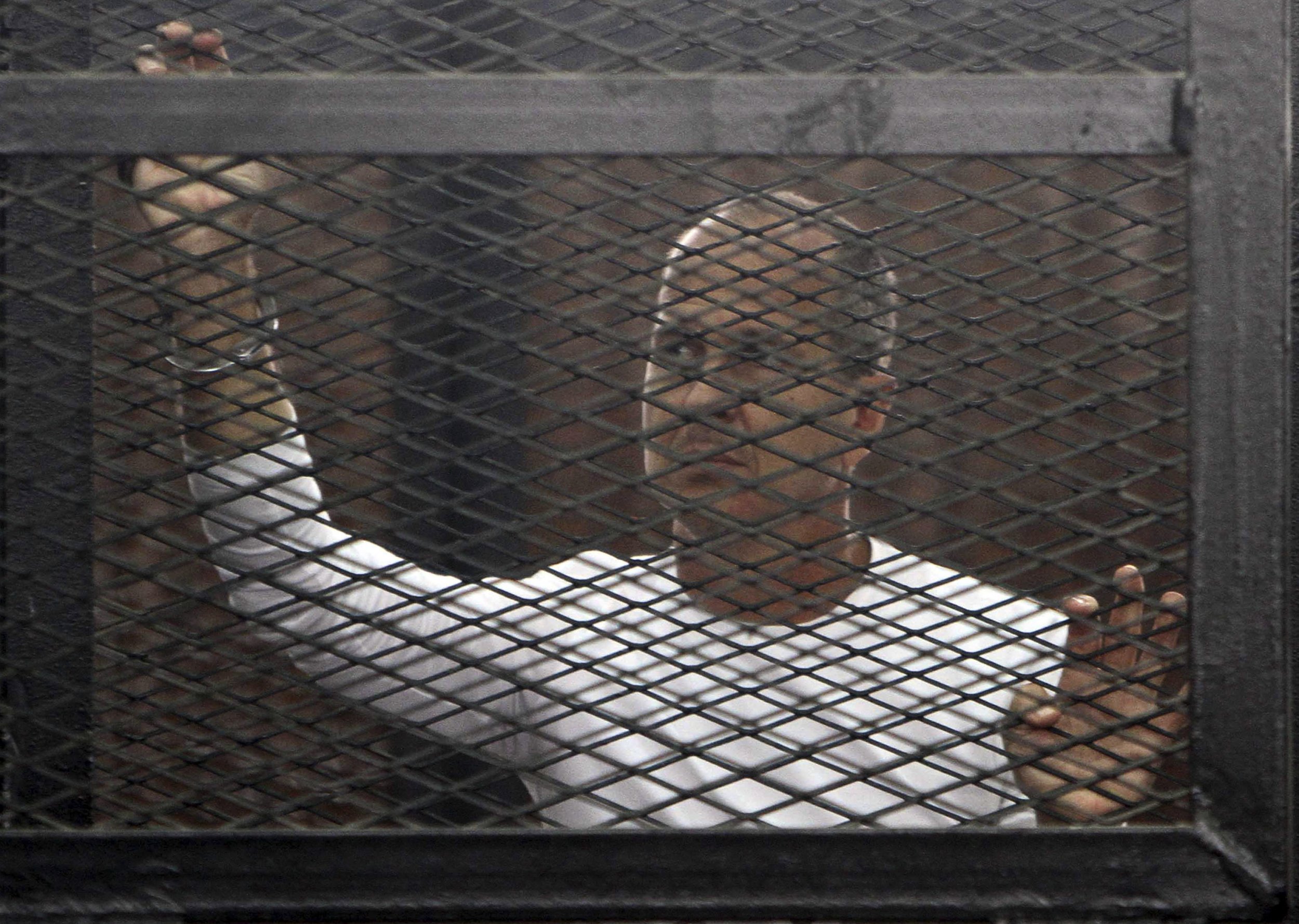 The relief that Australian journalist Peter Greste feels at being freed from prison in Egypt is restrained by concern for his two colleagues who remain in detention, his family said on Monday.
Al Jazeera journalist Greste was released on Sunday after 400 days in a Cairo jail and later left Egypt. He had been sentenced to seven years on charges that included aiding a terrorist group, security officials said.
Canadian-Egyptian Mohamed Fahmy and Egyptian national Baher Mohamed remain in prison. They were jailed for between seven and 10 years on charges including spreading lies to help a terrorist organization - a reference to the outlawed Muslim Brotherhood.
It is the fate of his two Al Jazeera colleagues that is tempering Greste's joy, his brother told a news conference in the city of Brisbane.
"He's not going to forget his two other colleagues, there's no doubt that his excitement is tempered and restrained and will be until those guys are free. He won't give up until Baher and Mohamed Fahmy are out of there," Andrew Greste said.
Greste is in Cyprus, his family said. No schedule was given for his return to Australia but "beer and prawns" will be ready when he gets back, his family said.
His family said they were unsure what prompted his release, which came as a surprise, just days after Egypt suffered one of its bloodiest militant attacks in years.
The Interior Ministry said on its Facebook page that President Abdel Fattah al-Sisi released Greste under a decree issued in November authorizing him to approve the deportation of foreign prisoners.
The Greste family said they grateful for all the lobbying by the Australian government, Al Jazeera and all the supporters of the journalist.
"I think it's not just people here in Australia, it's been all over the world that we've had support and assistance so we've got thousands of people to thank," said Lois Greste, Peter's mother.