Al-Jazeera Journalists Arrested After Second Night of Drone Flights Over Paris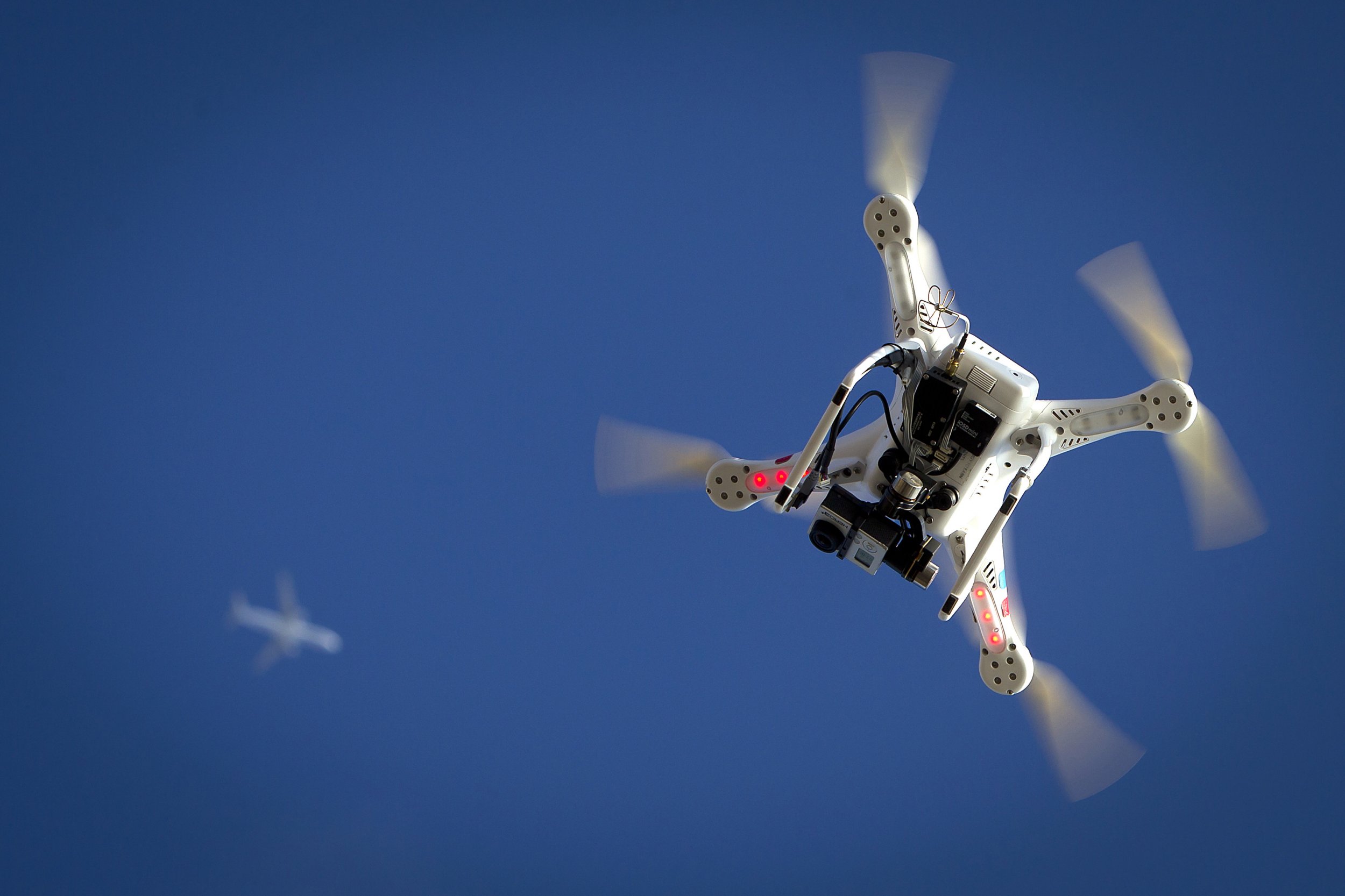 Three al-Jazeera journalists have been arrested in western Paris after police found them flying a drone, according to reports. The arrests come after mysterious drones were spotted over the French capital for two nights running, although there is no indication that the incidents are connected.
At least five drones were spotted flying above the city of Paris between the late hours of Tuesday night and the early hours of this morning, French broadcaster Europe 1 reported today, after the same number of unmanned aircraft were reported flying above the French capital around the same time the night before.
The latest wave of drone sightings in Paris occurred in much the same areas of the city centre as Monday night's incident, most notably the city's largest square - the Place de Concorde which is across the street from the U.S. embassy. All of the drone sightings occurred within a two-kilometre radius from one another, in all except two occasions where drones were spotted above two of Paris's old city gates - Porte de Saint Cloud and Porte de Clignancourt.
French police are so far clueless as to who has been piloting the drones and there was no confirmation that police suspect the al-Jazeera journalists, who have not yet been named of controlling the vehicles. Flying a drone at night in Paris is against the law, while flying it at daytime requires permission from authorities.
As a recent Newsweek report discovered, French police are allowed to shoot down drones in principle, however there are legal injunctions on doing so in populated or sensitive areas in case the bullet accidentally and wounds a passers-by, making it practically impossible to shoot down a drone in central Paris.
Meanwhile according to Scott Schober, CEO of Berkeley Variatronic Systems, whose company specialises in developing products to track drones says detecting a drone is not as simple as it seems.
"The latest drones are easy to fly with integrated navigation (GPS)," Schober says. "The pilot can be 1-2 miles away and fly with GPS waypoints making pilot detection difficult."
According to Schober many drones use license-free wifi which is widely available and used by mobile phones, allowing drones to be piloted at greater distances with minimal detection and location. With a simple smartphone app one can navigate a drone far past one's own visibility, using the drone's lens to navigate.
What is more, Schober argues, drones, even in their small size can be quite dangerous.
"The advanced carbon fiber components allow [them to be] lightweight and carry a greater payload of 4-5 pounds," Schober says. "Imagine a threat such as C4 explosives strapped to a drone and detonated over a sports arena or government facility."
According to Caroline Baylon, cyber-security and drone expert at Chatham House, the latest bout of drones over the French capital may not be uncommon, but rather a case of other drones simply not being spotted.
"These drone fly-overs are probably happening in many European capitals, it may just be that the French have paid attention," Baylon says.
"This is not necessarily such a bad thing, because drones are something we have not planned for. We do not have defences and governments are still working in finding a way to deal with drones," Baylon.
The Parisian police were not immediately available to comment on any potential arrests made on this case.