Al McCoy, Voice of the Phoenix Suns Since 1972, Is NBA's Longest-Tenured Broadcaster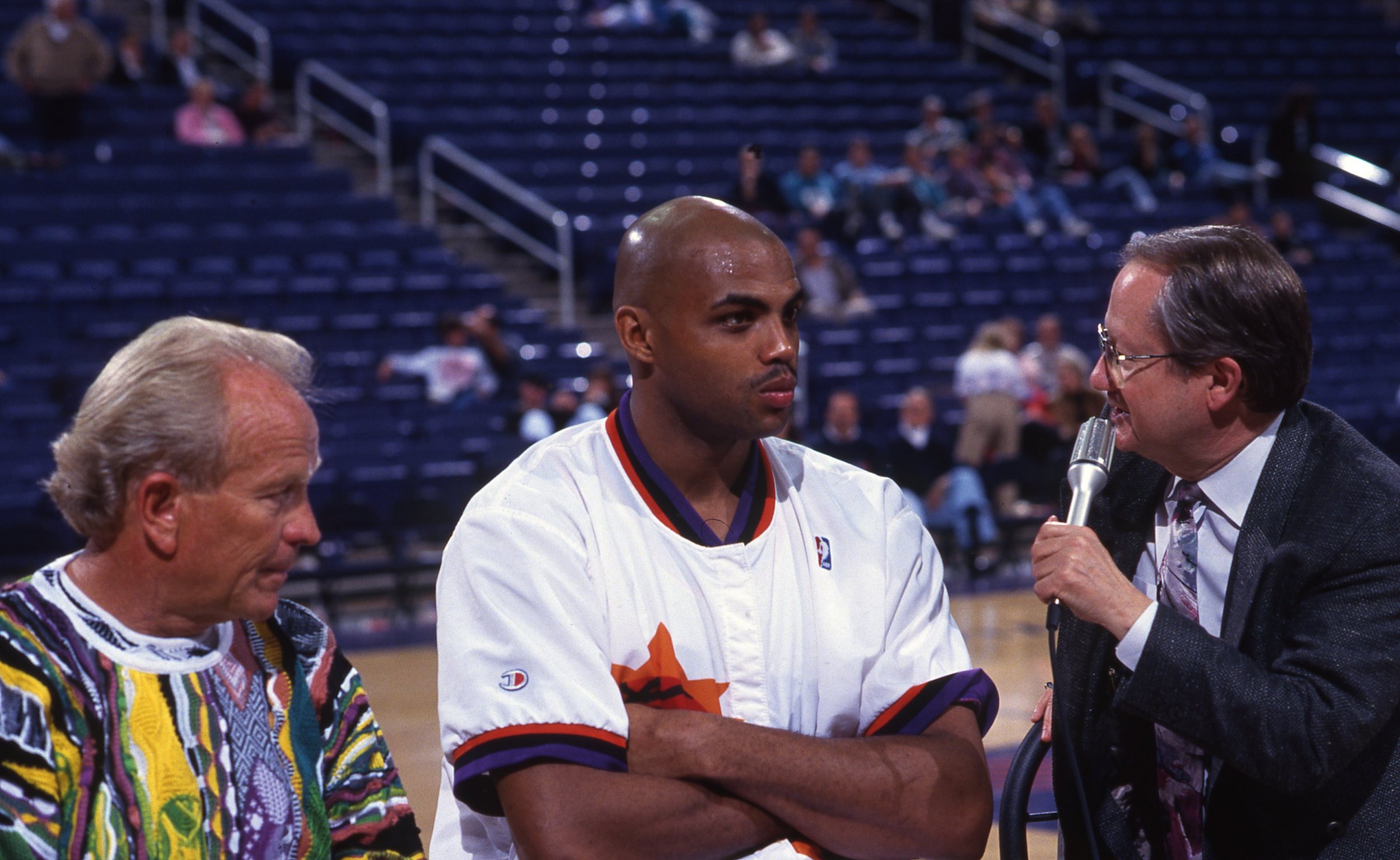 Longtime residents of Phoenix are innately aware of the city's native charms. The palette of colors in the sky as the sun sets behind the silhouette of the Estrella Mountains. The smoky aroma of mesquite as a cowboy-sized steak sizzles on an outdoor grill. The mellifluous voice and familiar phrasings of Phoenix Suns play-by-play announcer Al McCoy.
Zing go the strings! McCoy, 83, is seated courtside half an hour before tipoff, as has long been his custom. He has been the voice of the Suns on KTAR radio for 45 years. That is more than half his life and longer than any of the Suns players or the team's coach, Earl Watson, have been alive. Some stations boast that they play "the greatest hits of the Seventies, Eighties, Nineties and Two Thousands." KTAR and the Suns just plays Al McCoy. It's the same difference.
McCoy is the NBA's longest-tenured announcer, both currently and since the league's inception in 1946. Among active broadcasters only Denny Matthews, the voice of MLB's Kansas City Royals since the club's inception in 1969, has been with the same major sports franchise longer. "If [the fans] keep accepting me, and if God keeps smiling on me, I'm just going to keep going," McCoy says.
It's a wham, bam, slam! For decades Phoenicians have been able to identify a fellow local, especially in a pickup game of basketball, by one's penchant to shout McCoy-isms. A pretty jumper beckons a "Swisheroo for two!" A three-pointer merits a "Shazam!" Even sponsor-driven phrases have woven themselves into the vernacular. "For decades you could walk past the outdoor courts in Encanto Park," says Tom Ambrose, who worked in the Suns front office for 37 years, "and you'd hear someone cry out, 'What a shot! Whataburger!"
In the Valley of the Sun, McCoy-isms transcend basketball. For generations of Suns fans weaned on his voice, these catchphrases are akin to Buddhist mantras. Oversleep for an exam? "Heartbreak hotel!" Close a sale? "It's a hoop de doo for two!" The air conditioner fails on a 112-degree afternoon? "Ohhh, brother!" These paroxysms are as involuntary as sneezing.
To a desert metropolis that has trebled in size since McCoy called his first game for the Suns in October of 1972, he is as integral to the Valley of the Sun's landscape as Camelback Mountain or the Papago Buttes. To multiple generations of Phoenicians, McCoy—or at least his voice—is inseparable from the fate of this NBA franchise. "Al is the consummate professional," says Greg Schulte, the voice of the Arizona Diamondbacks and McCoy's former color analyst. "He hasn't lost a step from when he was doing this in the seventies."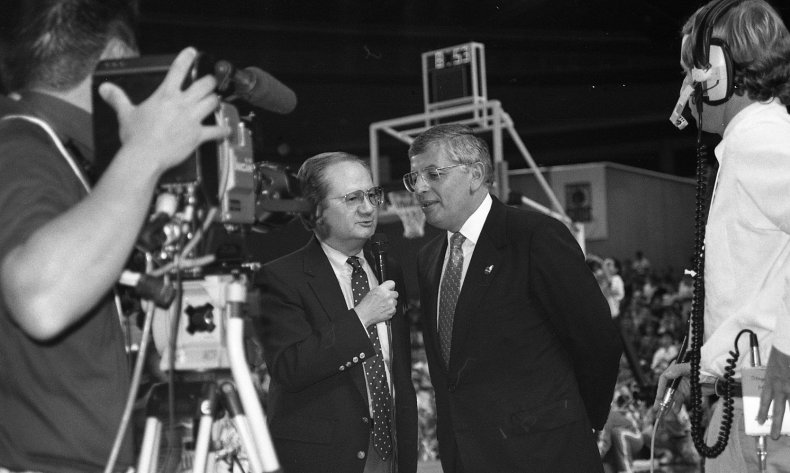 Or from when he was doing it in his seventies. Last month in Brooklyn, against the Nets, Phoenix sent out the youngest starting five in NBA history (average age 21 years, 14 days). Subtract 23 year-old center Alex Len and the combined ages of Phoenix's other four starters that evening were less than McCoy's. That lineup was so youthful because the Suns, 22-57 and losers of 13 straight, have spent the season's final month resting healthy veteran starters in hopes of securing a higher draft pick, i.e. tanking.
Related: Far out! Unalaska City high school basketball reigns supreme
Meanwhile, McCoy has missed fewer than 10 games in his 45 seasons. Only the rise of the sun itself is a surer bet than the call of the bespectacled McCoy for a Suns' game. "I'm living proof that dreams do come true," says McCoy, who missed one New Year's Eve game in 2005 and a few before the passing of his wife of 54 years, Georgia, in 2012 (he called the Bobcats-Suns game a few hours after she expired as a palliative measure). "Why would I want a night off?"
'Listening' and 'Dreaming'
McCoy was born on a farm outside of Williams, Iowa, on April 26, 1933. The home lacked both electricity and running water but the McCoys refused to do without life's most basic necessity: "We did have a big, battery radio," says McCoy. "I loved listening to [Chicago Cubs announcer] Burt Wilson and to the big bands. I did a lot of listening and a lot of dreaming."
By the time he reached high school, McCoy was playing piano professionally with a band (he played the same Surf Ballroom that would later be the site of Buddy Holly's final show) and starting at guard for his high school basketball team. "Al put everything he had into basketball, like he did in everything," says McCoy's high school coach, Chuck Lovin, who is 97. "I may have helped him with basketball, but my wife of 67 years, Lorraine, taught English and speech. She put Al in the school plays. She prepared him for his career better than I did."
A bright and bespectacled Iowan in the mold of Radar O'Reilly, McCoy has always more resembled a team equipment manager than a 'baller, but he was a three-year starter at Williams High. He likes to say that Lovin played him so much because even then he would do play-by-play of the action from his seat on the bench. "I don't know if Coach Lovin appreciated that," says McCoy, who returns to Iowa each summer to visit Lovin. "It was always a part of who I was," he says.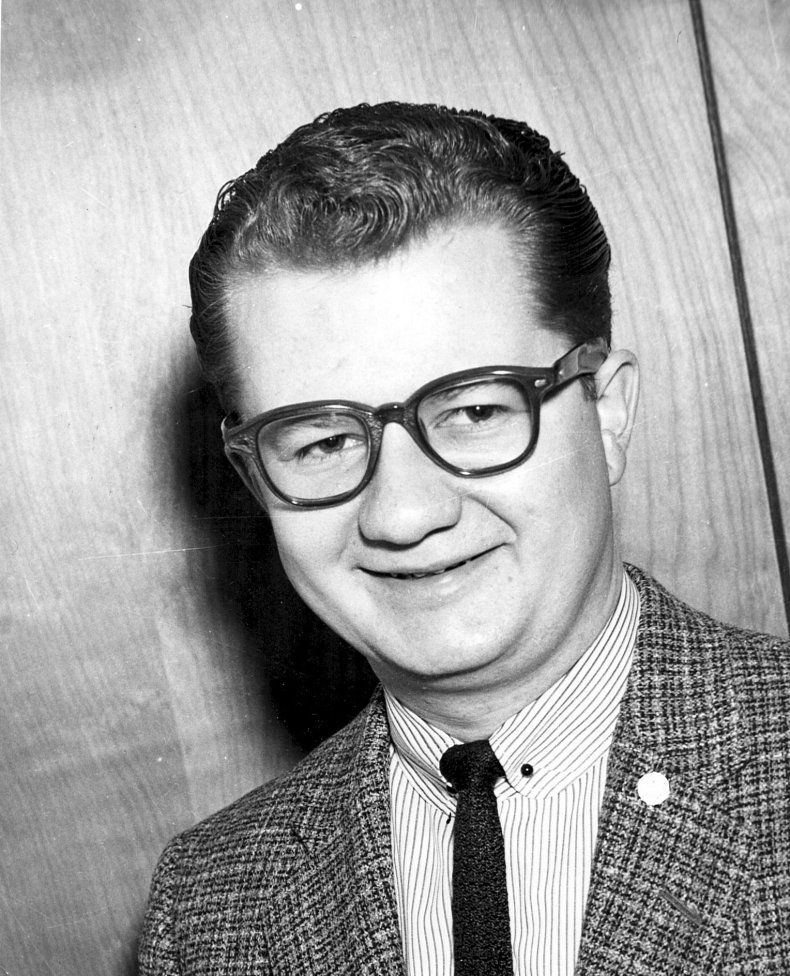 In 1954, McCoy, who attended Drake University, emigrated to Phoenix. He and a college buddy had driven out on an impulse, and with no avenue of employment behind a microphone, he took a gig playing piano at Ping's, a now-defunct bar. "I couldn't get anything in radio or TV so I returned to Iowa," he says.
Four years later, he returned to Arizona, this time with a job waiting for him as a rock-and-roll deejay at KOOL-FM. He and Georgia drove to the sunshine directly from Buffalo, where he had hosted a Steve Allen-style talk show. Five years ago, in a signature McCoy moment, he recounted the cross-country trek with Georgia, at her memorial tribute. "We drove across the country in a Ford," said McCoy before dropping in the name of a longstanding Suns radio sponsor, an auto dealership. "But it wasn't a Sanderson Ford."
McCoy was destined to be an NBA announcer—his high school backcourt mate was named Knickerbocker. He broadcast the first of his nearly 3,700 games on a Friday the 13th in 1972, which may have been a harbinger for the Suns' championship fortunes. He has been with the franchise through two owners, two arenas and a plethora of uniform and coaching makeovers, but zero championships. The Suns have twice played in the NBA Finals, in 1976 and 1993, losing both times in six games (to the Boston Celtics and Chicago Bulls, respectively) in the only two series that have ever included a triple overtime contest.
"Everyone remembers Game 5 at Boston Garden game in 1976," says McCoy. "What a lot of people don't realize is that they stuck us up in the overhang of the rafters."
Ambrose, who kept stats for McCoy that Friday evening, recalls that the tip-off was at 9 p.m. "So what do you think everyone in Boston did between the time they knocked off work and the start of the game?" says Ambrose. "We had a few fans who were completely lit sitting on the steps next to us, providing their own color commentary, the entire game."
As the Suns' Garfield Heard hit the turnaround jumper that sent the contest to a third overtime, a drunk Celtics fan passed out in McCoy's lap. Ever the professional, he kept right on providing names, the score and painting a visual picture of what was transpiring on the parquet hardwood below. "Here's [Curtis] Perry to Gar Heard...here's the jump shot...Good! It's good! It counts! Gar Heard ties it."
The Suns would lose in the third overtime, 128-126, in what is still considered arguably the greatest NBA Finals game ever played.
The leading scorer in McCoy's inaugural 1972 broadcast, with 41 points, was the NBA's all-time leading scorer, Kareem Abdul-Jabbar. For McCoy, who witnessed his first NBA contest in 1949—the Waterloo (Iowa) Hawks edged the visiting Tri-Cities Blackhawks—this job has given him courtside access to describe the artistry of everyone from Wilt Chamberlain to Michael Jordan to LeBron James. "We were calling a Celtics at Suns game in 1983," recalls Schulte. "The Suns led by one point with a couple seconds left, and Larry Bird was inbounding the ball. He turned to Al and me and said, 'This one's over.' Then he inbounded the ball, got it back, and hit a three-pointer to win it. He looked back and gave us a little smirk."
Unflagging Enthusiasm
"The games are what keeps Al going," says his on-air partner the past 14 years, former NBA center Tim Kempton. "We just did a six-game, 12-day East coast trip and here's this 83 year-old man trudging off the plane at 2:30 in the morning. But as soon as we go on-air, that is Al's time. He's in total control."
Like the musician he is—he still plays occasionally in hotel lobbies or lounges on the road—McCoy's strength as a broadcaster is in the rhythm of his verbiage, the efficiency of his calls. Basketball is not baseball—he cannot afford to detour for a 45-second anecdote as legendary Los Angeles Dodger broadcaster Vin Scully could—so McCoy's calls must have adn uptempo cadence as he paints a visual with that warm, Midwestern voice.
"Doesn't matter if it's 40 years ago or last week," says Schulte. "Within 30 seconds, Al has given me the score and the major story in the game. His consistency and his enthusiasm never change."
Speaking of consistency, the Suns, for the seventh April in a row, will fail to make the playoffs. Robert Sarver, the owner of a franchise that has been in transition for the past half-decade—no Sun has been with the team longer than four years—has already extended a "stay as long as you want" invitation to the team's octogenarian broadcaster.
"I tell everyone at this time of year that I'm taking it on a year-by-year basis," McCoy says. "Right now I'm looking forward to returning next season."
Shazam! And why not? When you're the real McCoy, no sun or Sun in Phoenix eclipses you.