Al-Qaeda's Former Affiliate in Syria Tells Opposition to 'Step Aside,' Promises Further Bombings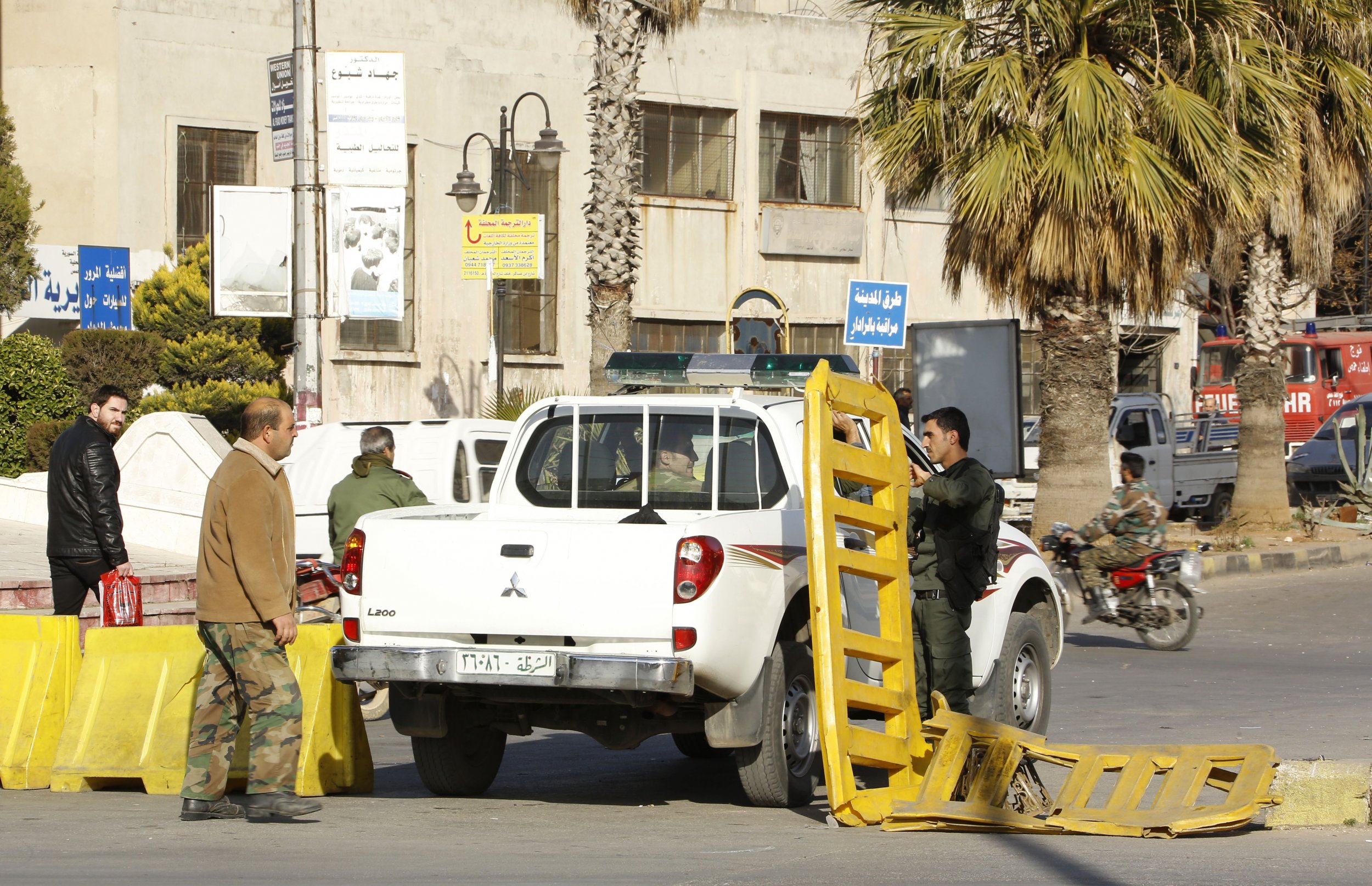 In a rare video message, the chief of Al-Qaeda's former affiliate in Syria said Monday that suicide bomb attacks seen in the country's third city of Homs over the weekend would continue, and called on those representing the opposition at peace talks to "step aside."
Jabhat Fateh al-Sham, formerly known as Jabhat al-Nusra, claimed responsibility for a series of bomb blasts in the city that left at least 32 people dead, including General Hassan Daabul, an aide of Syrian President Bashar al-Assad.
"This operation is a lesson to the defeated politicians in Geneva, and previously in Astana," said Abu Mohamed al-Jolani.
"This lesson will wipe off some of the shame that has followed those gambling with the lives of the Syrian people," he said, adding that the attacks were "just one episode in a series that will follow."
Bombers entered two security offices in the city on Saturday and the Syrian military retaliated with airstrikes against rebels in their last area of control in the city.
The attacks took place as both sides conducted U.N.-backed peace talks in Geneva in an attempt to conclude almost six years of civil war, a conflict that has left more than 300,000 people dead. The U.N.'s Syria envoy Staffan de Mistura said the attack was an attempt to destabilize the talks.
Read more: Nusra Front splits from Al-Qaeda and renames itself
Jolani, the group's emir, finally revealed his identity on July 28 last year in a video message to announce the group's brand change. It disavowed links to Al-Qaeda, changing its name from Jabhat al-Nusra to Jabhat Fateh al-Sham.
"We declare the complete cancellation of all operations under the name of Jabhat al-Nusra, and the formation of a new group operating under the name 'Jabhat Fateh al-Sham', noting that this new organisation has no affiliation to any external entity," Jolani said.
Al-Qaeda reportedly approved the split as the group attempted to improve its international standing, with many western players such as the U.S., Britain and other EU member states classifying Nusra as an extremist organization. The group has now joined with other factions to form an alliance known as Tahrir al-Sham, a coalition that opposes the peace talks with the Assad regime.
It is subject to U.N. Security Council sanctions and has been excluded from various rounds of Syrian peace talks, including those brokered by Russia and Turkey in Astana, and the U.N. in Geneva.