Al-Qaeda Is Back and Its Leader Has a New 9/11 Message: 'How Do We Face America?'
Islamist militant group Al-Qaeda has released a new message purported to be from its elusive leader Ayman al-Zawahiri on the 17th anniversary of the 9/11 attacks orchestrated by the organization.
The message came in the form of a 30-minute clip that included an audio lecture titled "How Do We Face America?" and attributed to Zawahiri, whose photo and alleged voice are featured. The recording paints former President George W. Bush's decision to launch a war on terror across the Middle East and its periphery in response to 9/11 as a holy war, noting, "Seventeen years have passed since Bush launched his Crusader war against Muslims, a war linked with the historical enmity directed towards Islam from its dawn to this very day."
"Behind all the conflicts involving Muslims, one finds either the direct hand of the secular crusader West in the leadership of America, or its silent approval, connivance, collusion, or intrigues. It is basically a religious enmity, even if other shades of hostility overlap with it, whether economic greed, the desire to establish hegemony over geographic locations, and so on," he said.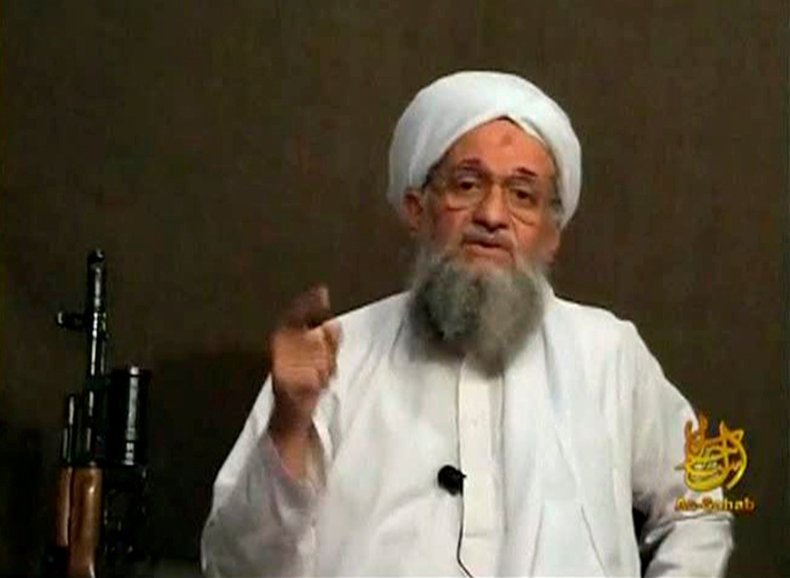 In what was said to be the latest address by the man who replaced Osama bin Laden after his death, in 2011, the Al-Qaeda chief denounced U.S. policy across the Muslim world, blaming Washington for supporting conflicts against Islamists in the Middle East, North Africa and the Caucasus as well as South and Southeast Asia. Zawahiri specifically criticized President Donald Trump's close support for Israel and "Trump's stupidity of shifting the American Embassy" from Tel Aviv to Jerusalem, a move that defied Palestinian counterclaims to the city as their capital and sparked deadly riots in May.
The man believed to be Zawahiri then laid out U.S. war strategy in an effort in an effort to "understand how America fights."
"Firstly: America assembles an alliance before initiating any hostilities, so that it may sustain the financial and human costs of war with the support of its tools and allies," he said. "Secondly: America strives to weaken its enemy—before and during the battle—using several means, which include the following: Fragmentation and dispersal of its enemy using the accumulated expertise of the Crusader inheritance vis-à-vis Islam and Muslims," adding that much of this came through disinformation campaigns and local proxies intended to foster unrest among jihadis until "America finally moves in to crush these movements with ruthless use of airpower."
The message condemned any government working alongside the U.S. and Israel and called for unity among the ranks of jihadis across the globe who should expand their tactics in ways that include striking on the "enemy's turf." Zawahiri reportedly said, "If we understand America's war strategy against Muslims and understand how the American system works, it becomes easy for us to know how we can inflict damage on this system. For in the end, Americans are weak, humble beings like the rest of mankind."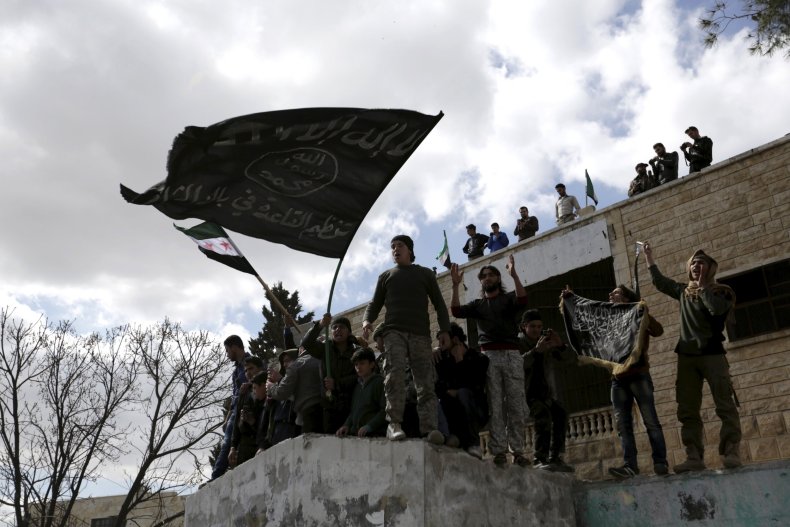 The U.S. managed to quickly defeat the Al-Qaeda-allied Taliban in control of Afghanistan in 2001 but has since struggled to contain a subsequent insurgency. In Iraq, the U.S. overthrow of Iraqi President Saddam Hussein gave rise to Al-Qaeda in Iraq that ultimately split from its base and evolved into the Islamic State militant group (ISIS), the main target today of U.S. forces in Iraq and neighboring Syria.
With ISIS largely losing ground, however, Al-Qaeda has staged somewhat of a comeback in countries across the region. The group has waged an ongoing insurgency in Yemen via its Arabian Peninsula branch and has ties to the jihadi coalition of Hayat Tahrir al-Sham, which includes the former Nusra Front and controls Syria's northwestern province of Idlib. The Taliban, Al-Qaeda's allies, have again spread through districts of Afghanistan. Its various partners remain present across Northern Africa—including in Libya, where they have helped to defy efforts to stabilize the country.