Al-Qaeda Claims Killing of LGBT Editor and Friend in Bangladesh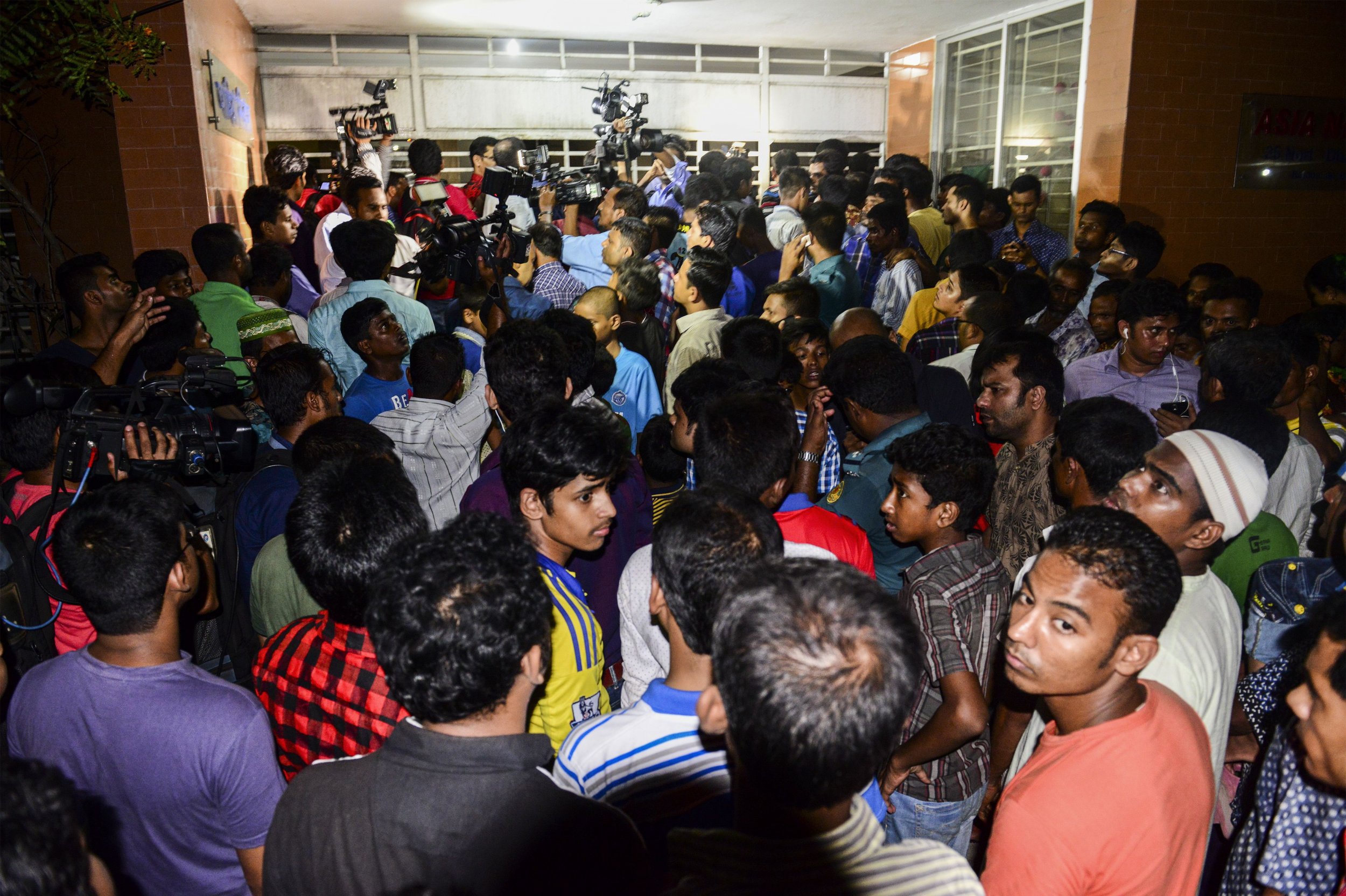 An affiliate of the Al-Qaeda jihadi group claimed responsibility on Tuesday for the killing of a gay-rights activist and his friend in the capital, Dhaka, a day earlier.
A Twitter account claiming to be that of the Ansar Al Islam group said that its militants hacked Xulhaz Mannan and Mahbub Rabbi Tonoy to death, saying that the pair were "pioneers of practicing and promoting homosexuality in Bangladesh." The claim could not be independently verified and the group have made similar claims in the past about attacks in the country.
Ansar Al Islam is part of the jihadi group's Indian Subcontinent branch. Mannan was also a worker for the U.S. Agency for International Development (USAID) and the editor of Bangladesh's only gay-rights magazine, named Roopbaan. The magazine called itself a "platform and publication promoting human rights and freedom to love in Bangladesh."
USAID administrator Gayle Smith issued a statement on Monday that read: "Today, USAID lost one of our own. He was the kind of person willing to fight for what he believed in, someone ready to stand up for his own rights and the rights of others."
The attack occurred when at least five men posed as couriers at the entrance to a flat where Mannan and Tonoy were present. The attackers entered the second-floor apartment and hacked the pair to death with machetes. Mannan's mother and a maid were in the apartment and both are still alive.
The murder came a day after Bangladeshi police arrested a student for hacking to death an English teacher, 58-year-old Rezaul Karim Siddique, from the Rajshahi University, in the city of the same name in the country's northwest. The Islamic State militant group (ISIS) claimed responsibility for the attack and said he was killed "for calling to atheism."
Bangladesh has been mired in recent years by a wave of deadly attacks against bloggers and journalists who are critical of extremist thought within the country, particularly within Islam.
Islamist militants in Bangladesh have also published a list threatening secular bloggers and writers outside of the country. The hit list, published in September 2015, contains nine U.K.-based bloggers, seven in Germany, two in the U.S., one in Canada and one in Sweden.