Al-Qaeda Figurehead Hamza bin Laden Reveals Death of Son Osama in New Letter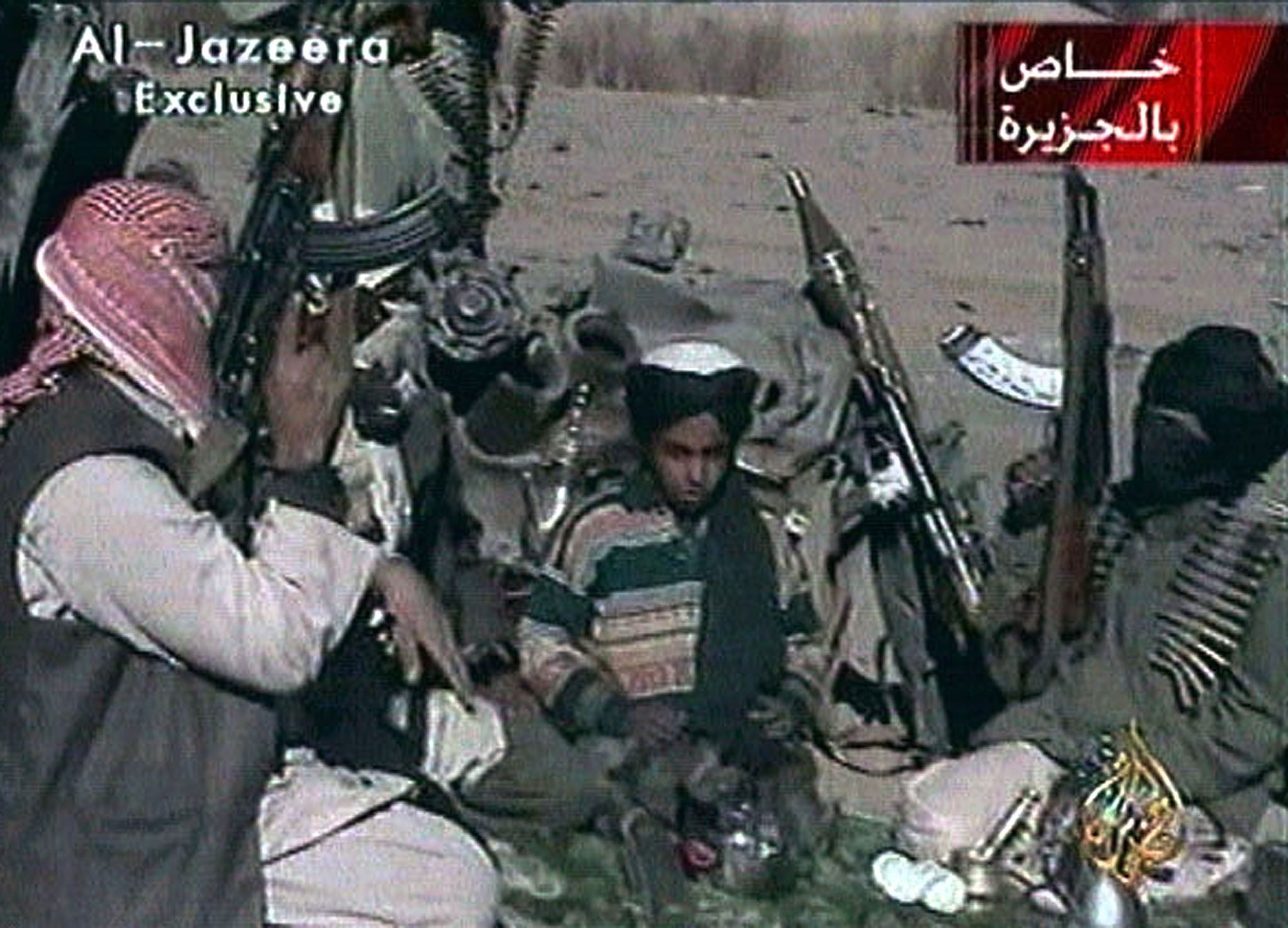 Al-Qaeda's apparent figurehead, Hamza bin Laden, has mourned the death of his eldest son, Osama, the grandson of 9/11 mastermind Osama bin Laden, in a new letter that lauded his "martyrdom."
The letter, published by Al-Qaeda's propaganda arm, the Global Islamic Media Front, released an image of a young Osama, titling the release "Letter From Sheikh Mujahid Hamza bin Laden," and saying that it was addressed to the bin Laden family.
"We console ourselves and you on the martyrdom on the hero cub...the grandson of bravery...our son Osama, may Allah have mercy on him," Hamza, believed to be in his 20s, wrote in the letter published on Twitter by cyber-monitoring company Jihadoscope.
The heir apparent to Osama bin Laden goes on to say that his eldest son was of a "young age," although the precise details are not provided.
The cause of his death is not given, but there is no mention of an operation, clashes or a drone strike. The U.S. military is conducting targeted air operations against Al-Qaeda operatives. Saudi-owned outlet Al-Arabiya cited sources as saying the child was 12 years old, and speculated that he had died of an illness.
Hamza writes in the letter that Osama had frequently enacted scenes of martyrdom while playing with other children. The location of Osama's home country remains unknown.
Referring to his own father, formerly the world's most-wanted terrorist for his role in the plane hijackings that killed almost 3,000 people in New York City, Hamza said that his son was "sad to a point we did not expect," finding him in the corner of their residence crying.
Jihadi groups often elevate events and issue emotive language and scenes in their propaganda that may not reflect reality in order to impact supporters and potential new recruits.
In recent years, Al-Qaeda has started to use Hamza bin Laden as a figurehead for its propaganda, appearing to capitalize on the brand of his infamous last name to combat the rise in popularity of the Islamic State militant group (ISIS). In releases, Hamza bin Laden has called on Muslims around the world to avenge his father's death and to attack American interests.
Bin Laden is already designated by the United States as a "global terrorist," and the CIA last year released footage of him as an adult, captured in the 2011 U.S. raid on his father's safe house in Abbottabad, northeastern Pakistan, that left the jihadi leader dead.
Hamza is believed to have grown up in Sudan and Afghanistan with his father and stayed with Al-Qaeda's senior leadership while Osama bin Laden went into hiding after the 9/11 attacks.