Who is Hamza bin Laden? Osama's Son Encourages Terrorist Attacks in New Al-Qaeda Propaganda Video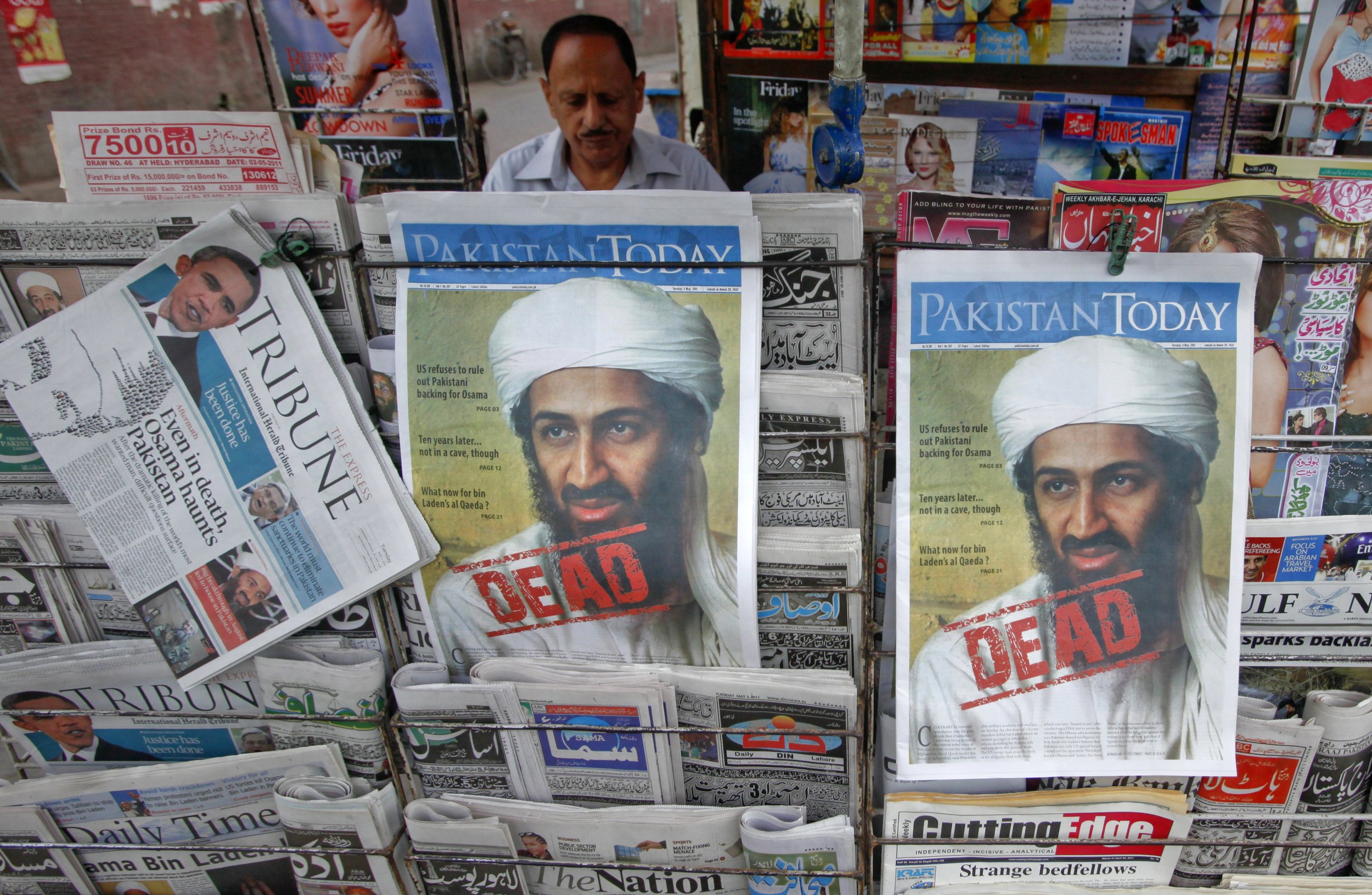 Hamza bin Laden, one of the sons of late Al-Qaeda leader and 9/11 architect Osama bin Laden, has released a speech offering guidance to extremists who want to attack people in the West.
Hamza provided a voiceover for a roughly 10-minute video centered around "advice for martyrdom-seekers in the West." Rita Katz, the director of the SITE Intelligence Group, tweeted Saturday about the clip's circulation, noting that it had dropped just after the six-year anniversary of American special forces killing Osama.
The video shows news coverage of people reacting to terrorist attacks around the world, like the fatal shooting of Russia's ambassador to Turkey at an art exhibit last December, while Hamza talks about future lone-wolf operations.
"Follow in the footsteps of martyrdom-seekers before you," he urges. "Pick off from where they left, for this will help you."
He goes on to say that attackers should target nonbelievers, Jewish people, Americans, Russians and NATO members. He says to do reconnaissance, avoid arousing suspicion and be self-assured, adding that extremists should convey their messages clearly during their attacks so the media can spread it.
The video drew attention from several terrorism experts on Twitter. Shiraz Maher, the deputy director of the International Center for the Study of Radicalization, noted that Hamza seemed "to be encouraging attacks with any tool possible (e.g., a vehicle), which his father had eschewed." Katz wrote that Hamza's speech was "nonetheless another attempt by [Al-Qaeda] to win hearts [and] minds of jihadists" amid competition with the Islamic State group (ISIS). Al-Qaeda and ISIS officially split in 2014, though Newsweek reported in April that rumors of an alliance have recently surfaced.
In any case, Saturday's speech wasn't the first time Hamza has made headlines.
This past January, the U.S. State Department named him a specially designated global terrorist, which means all Americans are generally forbidden from doing business with him, according to a news release. The department cited a July 2016 audio message in which Hamza said he wanted to avenge his father's death as one of the reasons for its decision.
"The imposition of sanctions by the United States against terrorists is a powerful tool," the State Department wrote. "Today's action notifies the U.S. public and the international community that Hamza bin Laden is actively engaged in terrorism."
A special on Al-Qaeda and Hamza is set to air this weekend on 60 Minutes. The show includes an interview with Ali Soufan, a former FBI agent who argues Hamza is likely to follow in his father's footsteps and see support among extremists.
"He was a poster kid for the Al-Qaeda … and for members of Al-Qaeda, who were indoctrinated with these propaganda videos, he means a lot to them," Soufan said in the episode, according to a preview.