Al Qaeda No. 3 Reportedly Killed in Missile Attack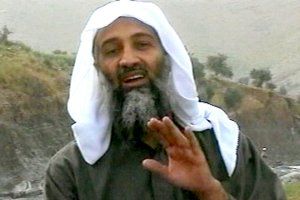 U.S. authorities are expressing confidence that an Egyptian who experts believe had been serving as Al Qaeda's de facto third-ranking leader was killed in a U.S. missile strike in Pakistan's tribal region within the last two weeks. A U.S. official, who asked for anonymity when discussing sensitive information, noted Sunday night that jihadist media have circulated notices of the death of Mustafa Abu al-Yazid, also known as Sheik Saeed al-Masri, and that the U.S. government believed the reports are accurate.
"Word is spreading in extremist circles of the death of [al-Yazid], widely viewed as the No. 3 figure in Al Qaeda," the official said, adding: "We have strong reason to believe that's true, and that [al-Yazid] was killed recently in Pakistan's tribal areas. In terms of counterterrorism, this would be a big victory."
The official noted that U.S. agencies believe that al-Yazid was in effect the "chief operating officer" of what remains of the central core of Osama bin Laden's Al Qaeda network. The official said that al-Yazid had "a hand in everything from finances to operational planning. He was also the organization's prime conduit to bin Laden and [Ayman al-]Zawahiri. He was key to Al Qaeda's command and control."
Evan Kohlmann, a private researcher who closely monitors Islamic militant media, earlier on Sunday reported that Al Qaeda's central command issued what Kohlmann described as "an official communique acknowledging the 'martyrdom' of" al-Yazid, which did not specify how he was killed. The document did not identify a successor either. Kohlmann noted that al-Yazid had helped to found Al Qaeda in 1988, and has served on the group's most senior leadership council since then.
Last October, NEWSWEEK was among the first to report that al-Yazid had apparently ascended to the No. 3 role in Al Qaeda and noted that several of his predecessors in this historically precarious position had over the years been either captured (Khalid Sheikh Mohammed, Abu Faraj al Liby) or killed (Hamza Rabia). According to a former Al Qaeda member who testified in a U.S. court case, when bin Laden and his entourage took refuge in the Sudan, al-Yazid was the one who handed out monthly stipends. In the last couple of years, according to a paper by the NEFA Foundation, an antiterrorism think tank, al-Yazid's face and voice began to appear in "official" Qaeda audio and video messages soliciting funds and new recruits. In August 2008, a military blog cited reports alleging that al-Yazid had been killed during heavy fighting in a Pakistani tribal area. But neither American officials nor Al Qaeda media confirmed those reports, and U.S. officials told Declassified last October they were confident that al-Yazid was still alive at that time.
The New York Times reported that after a suicide bomber infiltrated a remote CIA outpost in Afghanistan last December and killed several agency officials, al-Yazid issued a statement praising the Jordanian doctor who carried out the attack. Allegations that surfaced last year that al-Yazid might also have been in indirect contact with Najibullah Zazi, the Afghan-American who confessed to a plot to bomb New York City subways last September were subsequently discredited.
Now the U.S. government appears confident that al-Yazid was killed in the Waziristan region along the Afghan-Pakistani border, in a U.S. missile strike that did not result in the deaths of other major Qaeda personalities. The U.S. official noted: "His death would be a major blow to Al Qaeda, which in December lost both its internal and external operations chiefs. Though these terrorists remain extremely dangerous and determined to strike at the United States, the removal from the battlefield of top leaders like [al-Yazid] is further proof that the tribal areas are not quite the safe haven Al Qaeda and its allies thought them to be."