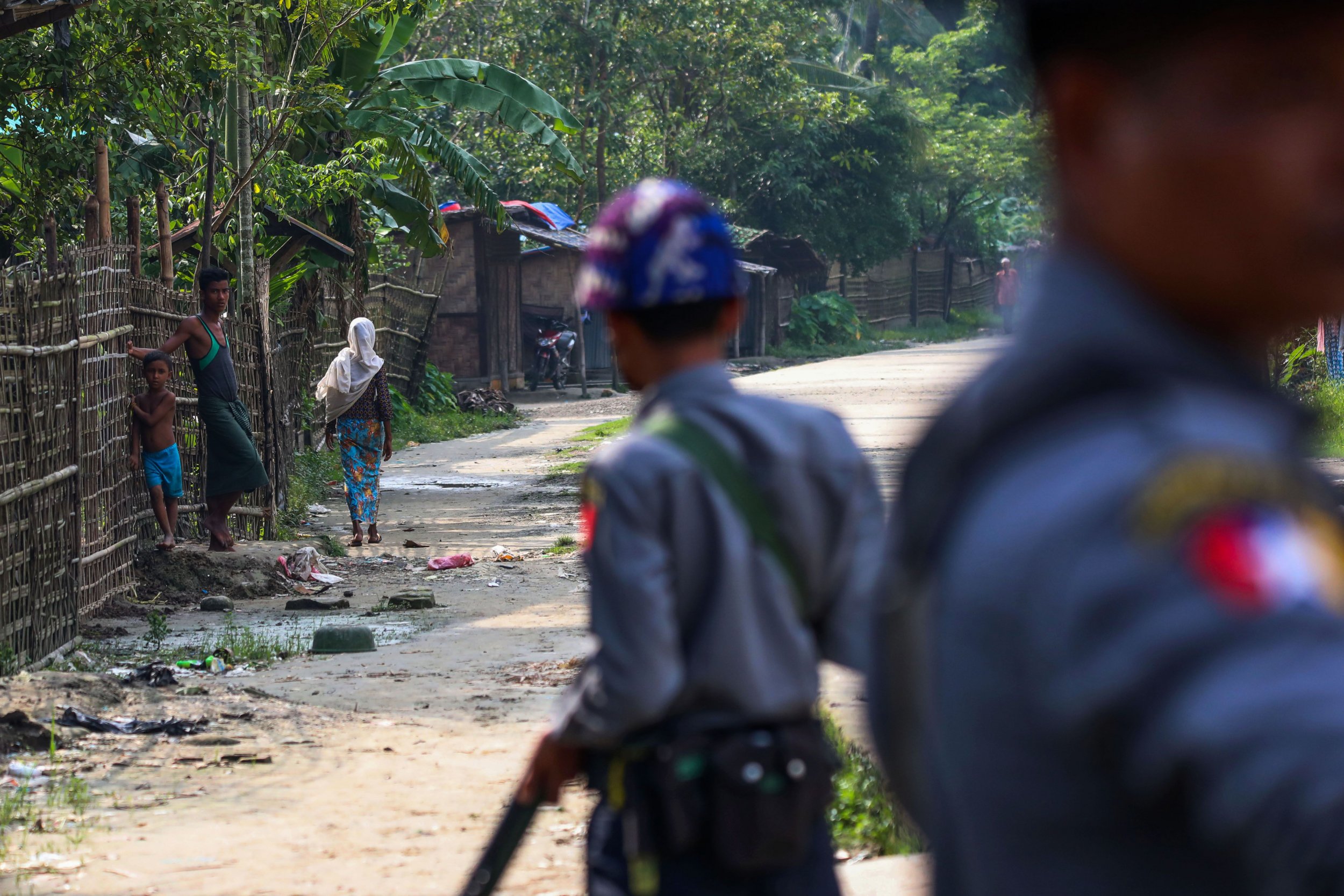 Al-Qaeda has warned Myanmar that it will be punished for its crimes against Muslims as the terror group seeks to capitalize on a military crackdown that has displaced as many as 400,000 Rohingya.
In a statement reveled by U.S.-based jihadi monitoring group SITE, Al-Qaeda said: "The savage treatment meted out to our Muslim brothers...shall not pass without punishment. The government of Myanmar shall be made to taste what our Muslim brothers have tasted."
The jihadist group, which is hoping for a resurgence as the Islamic State militant group (ISIS) loses territory in Iraq and Syria, issued a recruitment call for Muslims to help the Rohingyas with "military support."
Earlier in the month, a senior leader of the group's most powerful wing, Al-Qaeda in the Arabian Peninsula, or AQAP, issued a similar call for attacks against Myanmar authorities.
"We call upon all mujahid brothers in Bangladesh, India, Pakistan, and the Philippines to set out for Burma to help their Muslim brothers, and to make the necessary preparations—training and the like—to resist this oppression," the group said.
Myanmar says that it is engaged in a military campaign against the Rohingya in response to a series of militant attacks against its forces from Rohingya-based militia groups that began on August 25. It accuses the group known as the Arakan Rohingya Salvation Army (ARSA) of burning homes.
The U.N.'s human rights agency said that at least 58,000 Rohingya have fled into neighboring Bangladesh. Many of those say that the forces of Myanmar are conducting a campaign to force them from the country.
The 1.1. million minority, who mostly live in the Buddhist-majority Rakhine State, has long claimed to be a target for persecution by forces in Myanmar, formerly known as Burma. The group is denied citizenship in the country.
The country's leader Aung San Suu Kyi, recipient of the Nobel Peace Prize, has faced criticism for failing to help the minority or come to their aid.
The U.N.'s High Commissioner For Human Rights, Zeid Raad Al Hussein, said on Monday that Myanmar was engaging in what appeared to be a "textbook example of ethnic cleansing." Myanmar denies the claim, and says it is not targeting civilians, but only militants.
"The terms crimes against humanity and ethnic cleansing carry very serious connotations. They can only be used in the most responsible manner and they can only be founded on legal and judicial determinations," Myanmar ambassador to the U.N., Htin Lynn, told the U.N. Human Rights Council in Geneva.