Al Qaeda Threats in Europe May Be Prelude to Strikes in U.S.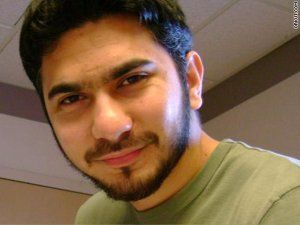 After nearly a decade, the men and women fighting off terrorist attacks on the homeland are tired and worried. Take a recent breakfast I had with an old friend: I'd asked him why all the alerts and warnings of late (including the one reaffirmed on Thursday by the State Department) have centered on Europe. Not the United States? "Because we're missing something," he said as we waited for our coffee in a diner last week. "Because we're blind." As our custom has long been, he wouldn't let me quote him by name or position or even the precise place, but he's a seasoned veteran of the netherworld of counterintelligence and counterterror. He's been following the development of Al Qaeda since the early 1990s, and he wanted to be very clear about his own sense of alarm.
"I remember just prior to 9/11," he said, lowering his voice a little. "You kept hearing 'The drums are beating,' and 'Something's coming!' And it was always supposed to be coming 'over there.' And then ..." He didn't need to finish the sentence. "This could end up with an attack in Europe," said Mr. Netherworld. "But Osama bin Laden could care less about Europe. His ultimate goal is to come back here."
To the U.S.A., that is.
In fact, warning signs about new attacks on the United States are now readily on display. They're in full public view, in what spooks call OSINT, or "open-source intelligence." Articles in the news media, court documents, diatribes on jihadi Web sites—there are lights flashing red all over the place. If the Obama administration is not issuing warnings for Americans in America right now, maybe that's because it doesn't want to heighten anxieties in already troubled times, or be accused of political opportunism in the run-up to the midterm elections. But more frightening is the possibility that the Obama White House suffers from the same sort of myopia as earlier administrations, believing that the only really valuable information is the intelligence it's paid millions, even billions, of dollars to obtain. It's at that high-tech level that we seem to be clueless, if not indeed blind. Here is what's right in front of our noses: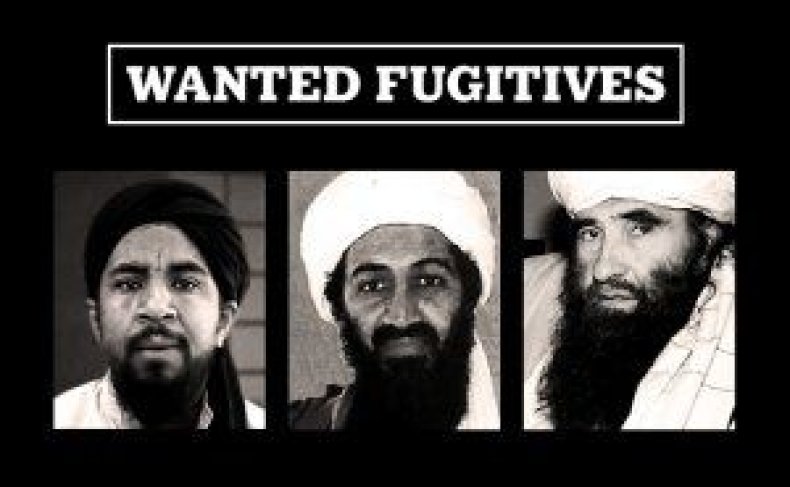 —Al Qaeda's core leadership and its loosely affiliated spinoffs are rallying around the notion that they're struggling against a "war on Islam" and, whatever their different local agendas, they've adopted the idea that the only way to win their wars is to take the fight to the United States.
—A new generation of operational planners is emerging to replace Al Qaeda's original triumvirate of evil geniuses: Mohamed Atta (killed on 9/11), Khalid Sheikh Mohammed and Abd al-Rahim al-Nashiri (both at Guantánamo). After years of fumbled attempts to wage global jihad, the new leaders are now showing the imagination, determination, and organizational ability to carry out attacks on America. "You cannot overestimate their willingness to take risks," Mr. Netherworld explains. "And the 'war on Islam' is the glue that binds all this together."
An alleged Qaeda supporter, a cabdriver in Chicago, put the jihadist argument succinctly: "If I have pain, you don't understand. You only understand when you [have] got pain." According to transcripts of his secretly recorded conversations with an undercover agent, 56-year-old Raja Lahrasib Khan, a naturalized U.S. citizen, talked earlier this year about plans to bomb a sports stadium. "Put one bag here, one there, one there—you know, three, four, five different places … boom, boom, boom, boom … Just walking and bomb." Khan was arrested in March and has pleaded not guilty to charges that he'd sent small amounts of money to Al Qaeda. But the transcripts in the court record suggest a much wider network of contacts and much more sinister intent.
Al Qaeda has always exploited the idea of resistance against a "crusader" enemy who targets Muslims, of course. The invasions of Afghanistan and Iraq seemed to many to confirm that argument, and angry public debates like the one over a Muslim community center in lower Manhattan or the rising star of rampant xenophobes in Europe only bolster the narrative.
The case of Aafia Siddiqui, a Pakistani woman educated as a neuroscientist in the U.S., has been less in the West's media spotlight, but very much on the screen for Al Qaeda and its sympathizers. Siddiqui, 38, allegedly had close ties to 9/11 plotter Khalid Sheikh Mohammed and married his nephew. She was captured in Afghanistan and sentenced in federal court last month to 86 years in prison for trying to shoot her interrogators. "She's a rock star for the jihadists," says Mr. Netherworld. "She's further evidence of the 'war on Islam' because now we're supposedly attacking their women."
But the most obvious example of the threat ready to hit American soil is Faisal Shahzad, who tried unsuccessfully to blow up a car in New York's Times Square last May. American intelligence agencies had no idea that the Pakistani Taliban who trained him would attempt such an audacious attack so far from their home turf. "Times Square is like the aorta of America," one senior official with the New York City Police Department said ruefully. When Shahzad was sentenced to life imprisonment earlier this month, he offered a grim prophecy to the Manhattan courtroom. "Consider me the first droplet of the blood that will follow," he said.
Some of the new leaders tied to Al Qaeda have grown famous over the last year. One is Hakimullah Mehsud, of the Pakistani Taliban, who sent Shahzad to Times Square. Anwar al-Awlaki, is the New Mexico–born, Yemen-based imam who persuaded a young Nigerian to become a suicide bomber and gave him explosive underwear to try to blow up a flight to Detroit on Christmas Day. Awlaki's followers are even publishing an online magazine, Inspire, which encourages jihadists to "mow down" the enemies of Islam with a pickup truck, or toss bombs into outdoor cafés in Washington on the chance they'll kill government employes.
Other new leaders are less well known, but at least as dangerous. The Pakistani Ilyas Kashmiri has built a reputation launching terrorist assaults in India and has been linked to the alleged plots to use "Mumbai-style" swarm attacks against European targets. London's Daily Telegraph reported last week that Kashmiri boasted to a recruit last summer that he had already sent cells to Germany and Britain to strike there. Kashmiri is now "a senior operative in the Al Qaeda core leadership," says Seth Nye, an intelligence analyst who wrote a paper on Kashmiri in the latest issue of CTC Sentinel, published by the Combating Terrorism Center at West Point.
But Europe is not Kashmiri's No. 1 target. "The real game is the fight against the great Satan"—the United States of America—Kashmiri told a Pakistani journalist last year.
It's little wonder Mr. Netherworld is worrying even more than usual.
Christopher Dickey is also the author most recently of Securing the City: Inside America's Best Counterterror force Force—The NYPD,chosen by The New York Times as a notable book of 2009.