Al Roker Defends Dressing as White Character for Halloween After Taking Over Megyn Kelly's Slot
Today show meteorologist Al Roker is facing backlash on social media after dressing up as a white character for Halloween.
The NBC figure suited up as Back to the Future character Doc Brown, who is played by white actor Christopher Lloyd. Fellow meteorologist Dylan Dreyer was costumed as Marty McFly, PageSix reported.
Some social media users called Roker a hypocrite for dressing as a white character after criticizing Megyn Kelly for defending blackface.
"@alroker: @megynkelly is a terrible person to even suggest that it is Ok for a white person to go as a black character for Halloween. Also @alroker: Goes as Doc brown, a white character from a movie for halloween.#Hypocrites #Whiteface," one user wrote.
Roker did not dress in white face, which he noted while defending his costume.
"I'm going to say this one last time, but the folks who get it, understand and the ones who DON'T, won't," Roker tweeted. "I can be Doc Brown, and I wear the outfit and wig and not change my skin color if you're white, you can be President Obama if you want. Just don't color your skin!"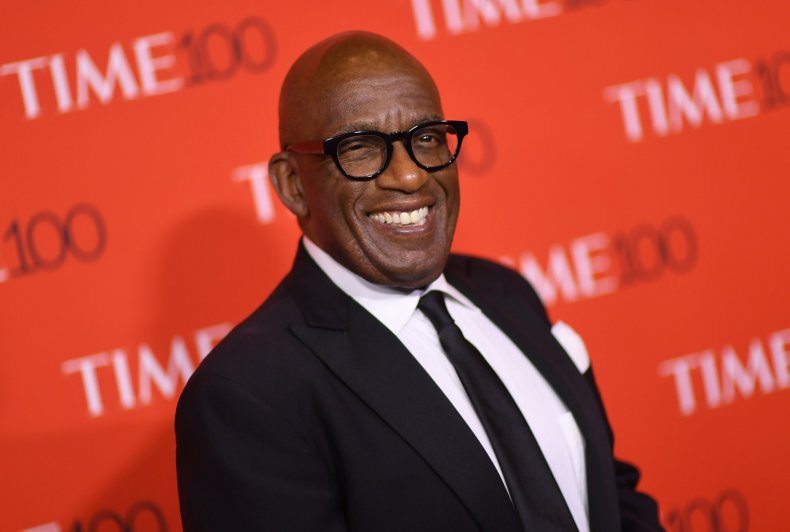 Social media users expressed exasperation at the comparisons between Roker and Kelly, whose show was canceled last month after she defended wearing blackface. The meteorologist, along with Craig Melvin and Hoda Kotb, took over Megyn Kelly's third-hour slot on the Today show on Monday.
"But what is racist? You truly do get in trouble if you are a white person who puts on blackface at Halloween or a black person who puts on white face for Halloween," Kelly, a former Fox host asked during a segment about universities prohibiting offensive costumes. "That was OK when I was a kid, as long as you were dressing like a character."
Kelly later apologized for the comments, saying that she had "never been a 'PC' kind of person," but understood "that such behavior is indeed wrong, and I'm sorry. The history of blackface in our culture is abhorrent; the wounds too deep."
The former NBC anchor is now engaged in negotiations over her contract. Attorney Bryan Freedman has been negotiating with NBC for a week, according to The Washington Post.
NBC and Freedman have traded barbs, with both alleging the other is leaking information about the negotiations to the media.