Al-Shabaab Clash with Kenyan Police as Group Step Up Attacks in Garissa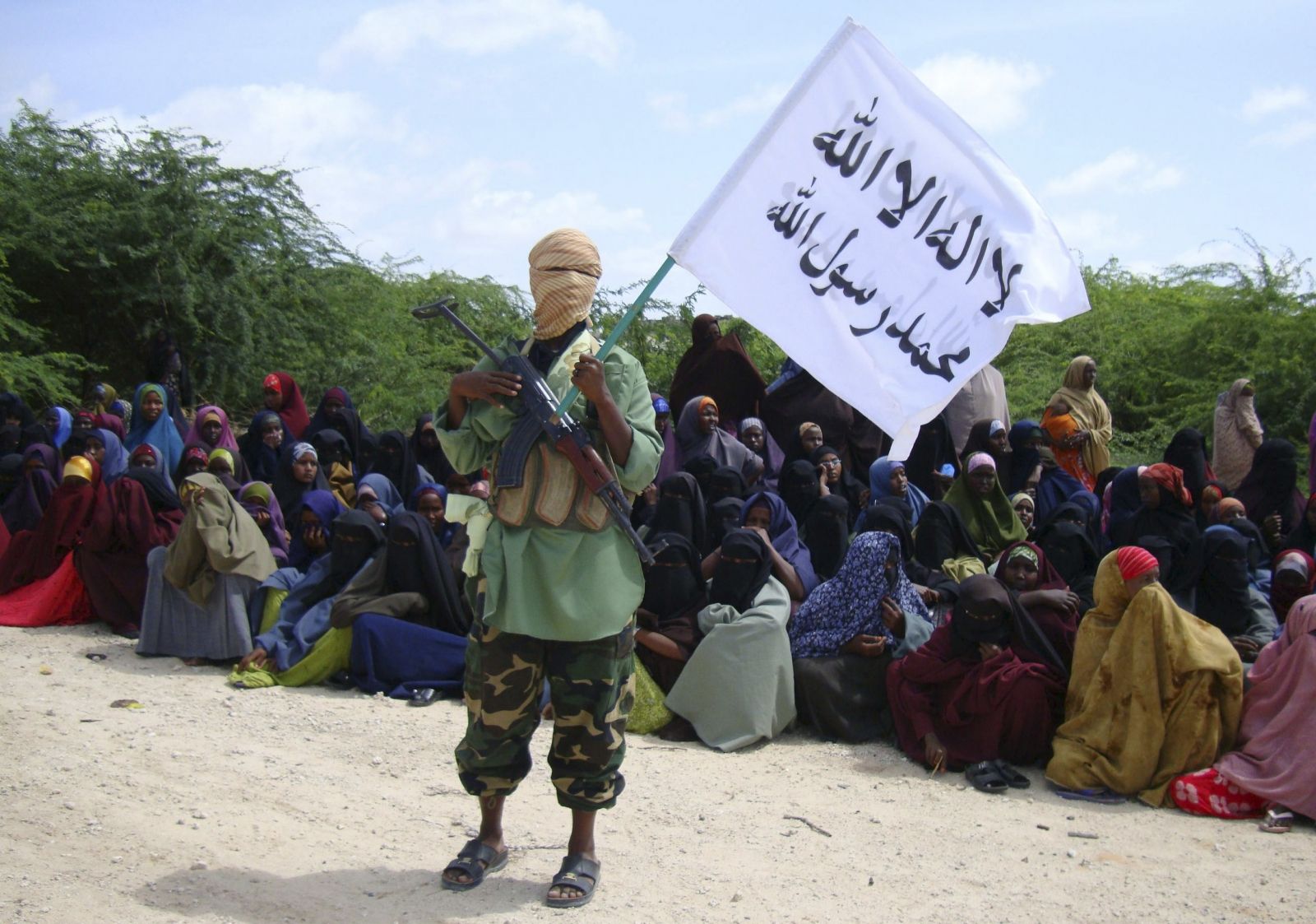 Al-Shabaab, the Islamist militant group based in Somalia, claims to have killed 25 Kenyan police officers during an ambush in eastern Garissa. Though the exact number of fatalities is still unconfirmed, the attack comes less than two months after the militant group killed 148 students in Nairobi, and indicates the group's increasing activity in the country.
According to a statement released by the militant group, 25 police officers, attempting to rescue colleagues whose own vehicle had hit a landmine earlier in the day, were killed during an ambush yesterday. However the number was downplayed Kenyan police, and the Kenyan interior ministry have since issued a statement via Twitter, claiming that no police officers had actually been killed, but one had been injured.
Al-Shabaab has been successfully pushed out of Somalia's main cities in the last few years, but the most recent attack against Kenyan police underlines the militants' sustained stamina and their continuing operational capabilities to regularly strike at Kenya's frontier regions.
The group was first formed in 2004 and since then they have mounted a series of high profile attacks, regularly targeting lawmakers, government officials and peacekeepers in the region. These attacks have been mainly focused inside Somalia, including the recent bombing of a government building in Mogadishu on 14 April, which killed 10 people.
However, the group have also targeted civilians and police in neighbouring countries, such as Kenya and Uganda. The group have specifically targeted Garissa before—in April this year they killed 148 Christian students at the Garissa University college campus.They also claimed responsibility for the Westgate shopping center attack in September 2013 in which 67 people were killed in the country's capital Nairobi.
Jesper Cullen, a Sub-Saharan Africa research associate at the Risk Advisory Group in London, said that al-Shabaab are increasingly targeting Kenya because the group "see Kenya as an invading force." The country is part of the African Union Mission, which has sent military personnel into Somalia in order to tackle and eradicate Al-Shabaab.
As a result, Al-Shabaab have retaliated, launching major attacks against universities, towns and shopping centres on the border areas between Kenya and Somalia and also in the country's capital, Nairobi, in an attempt to evict foreign influence from Somali soil.
Though the group has lost vast swathes of territory across Somalia in recent years, it still has some control over various ports in Somalia and, according to analysis from The Risk Advisory group, has a constant stream of funding from individual businesses, charcoal exports and the imposed taxation in areas still under the group's influence.
With frequent attacks occurring outside of Somalia, there is now a growing concern that the group may aim to strike even further afield.
Earlier this year in a video communique, al-Shabaab, utilising similar messaging techniques as Isis, called for lone-wolf attacks against the West. In the video the group called upon a "dedicated mujahideen in the West to target the disbelievers", in busy shopping districts such as Oxford Street or "Jewish owned" Westfield centres in both the UK and France.
However, Jesper Cullen of the Risk Advisory Group said that though al-Shabaab, "does pose a small threat to the West", the group is "much more focused on domestic attacks, targeting Kenya, who, amongst others, makes up part of the African Union Mission in Somalia focused on fighting against al-Shabaab in Somalia."
Al-Shabaab is made up of between 5,000 to 9,000 fighters according to research by the Tony Blair Faith Foundation in London, and has killed more than 400 people on Kenyan soil since the end of 2013.