Somalia: Al-Shabab Executes Spies Including 'CIA Informant'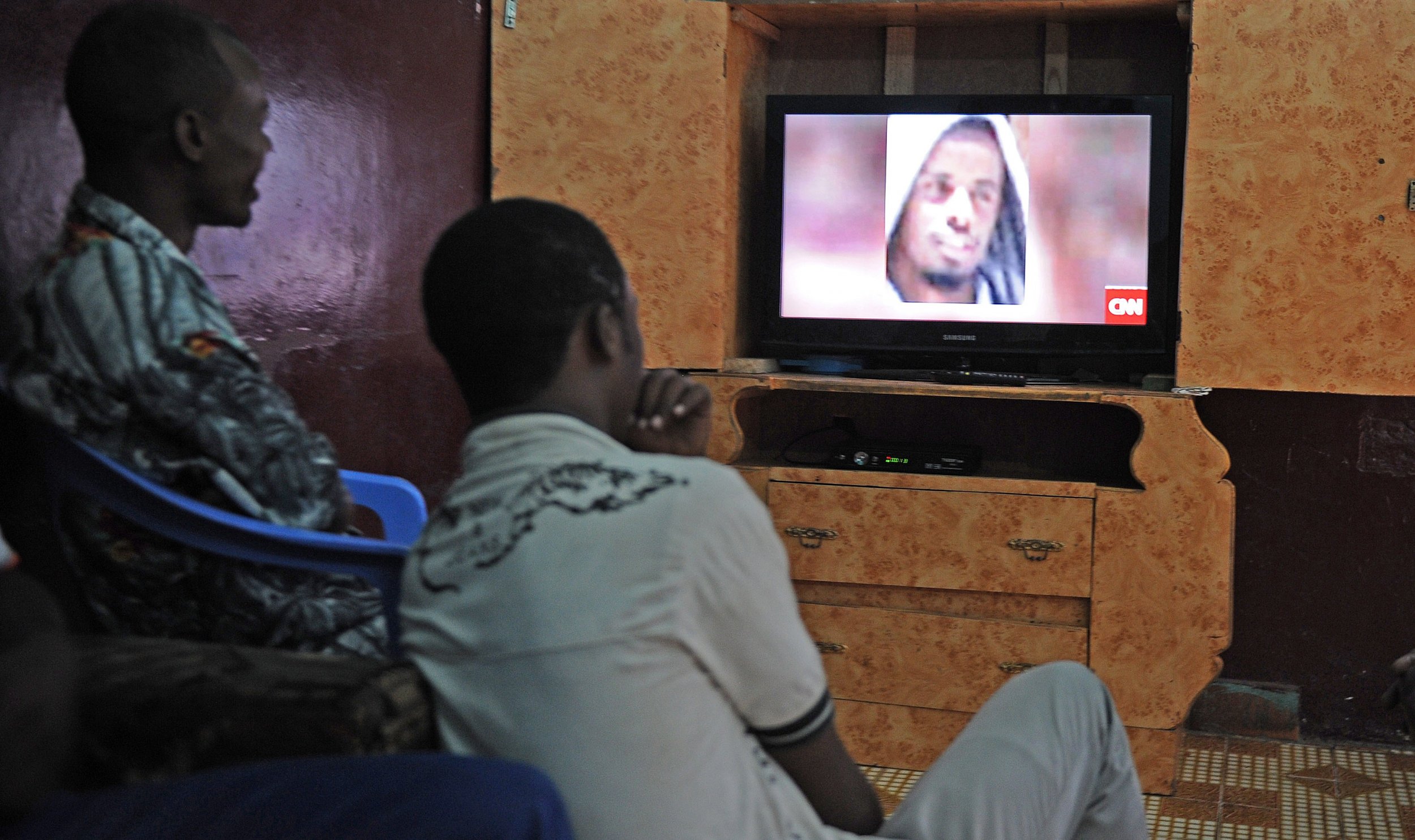 Somali militant group Al-Shabab claims to have executed at least four of its fighters suspected of being spies, including an alleged CIA informant who facilitated the death of the organization's former leader.
According to Al-Shabab's radio station Al Andalus, the four men were killed on Friday after being suspected of working with intelligence services in the U.S., Kenya and Somalia, Reuters reported. Three of the men were shot and one beheaded at a public execution in the Bay region of southern Somalia.
The beheaded man was reportedly Mohamed Aden Nur, 26, who was accused of passing information to the CIA that led to the death of Ahmed Godane, a former leader and founder of the militant group. Godane, who cemented Al-Shabab's ties with Al-Qaeda, was killed in a U.S. airstrike in May 2014, with the Pentagon calling his death a "major symbolic and operational loss" for the group. Following Godane's death, Abu Ubaidah—also known as Direye or Ahmed Umar—took over leadership of the group and has a $6 million information bounty on his head from the U.S. State Department.
Also executed was Muhaydin Hiraab Ahmed, 27, who was accused of spying for the CIA and neighboring Kenya. He was linked to the death of Adnan Garaar, a senior Al-Shabab militant thought to have played a leading role in organizing the Westgate shopping mall attack in Kenya's capital Nairobi in September 2013, in which at least 67 people were killed. Garaar was killed in a U.S. airstrike in March 2015.
In a separate statement, Al-Shabab said Thursday that it had executed two Kenyan nationals for spying, primarily on behalf of Kenya's Anti-Terrorism Police Unit (ATPU). The two men—named as Abdullah Abdulmajid Faraj and Jared Mokae Omambia—were killed after being accused of providing information to the ATPU that led to the death of several extremist preachers in the Kenyan city of Mombasa, a hub for Al-Shabab sympathizers. It appears that Faraj and Omambia were not among the four executed Friday.
Al-Shabab is waging an insurgency against the Western-backed federal government in Somalia and has also declared war on Kenya following the latter's invasion of Somalia in 2011 in response to cross-border raids by the militants. The Al-Qaeda-affiliated group has stepped up its attacks in 2016, launching almost daily suicide bombings and gun assault. The group said on Thursday that it killed 60 Ethiopian soldiers after attacking an African Union base in central Somalia, although the African Union mission in Somalia (AMISOM) denied the death toll and said that more than 100 militants were killed.