Al-Shabab: 'No Mercy' for Al Qaeda Affiliate Group After Dozens of Soldiers Killed, Says Somalia President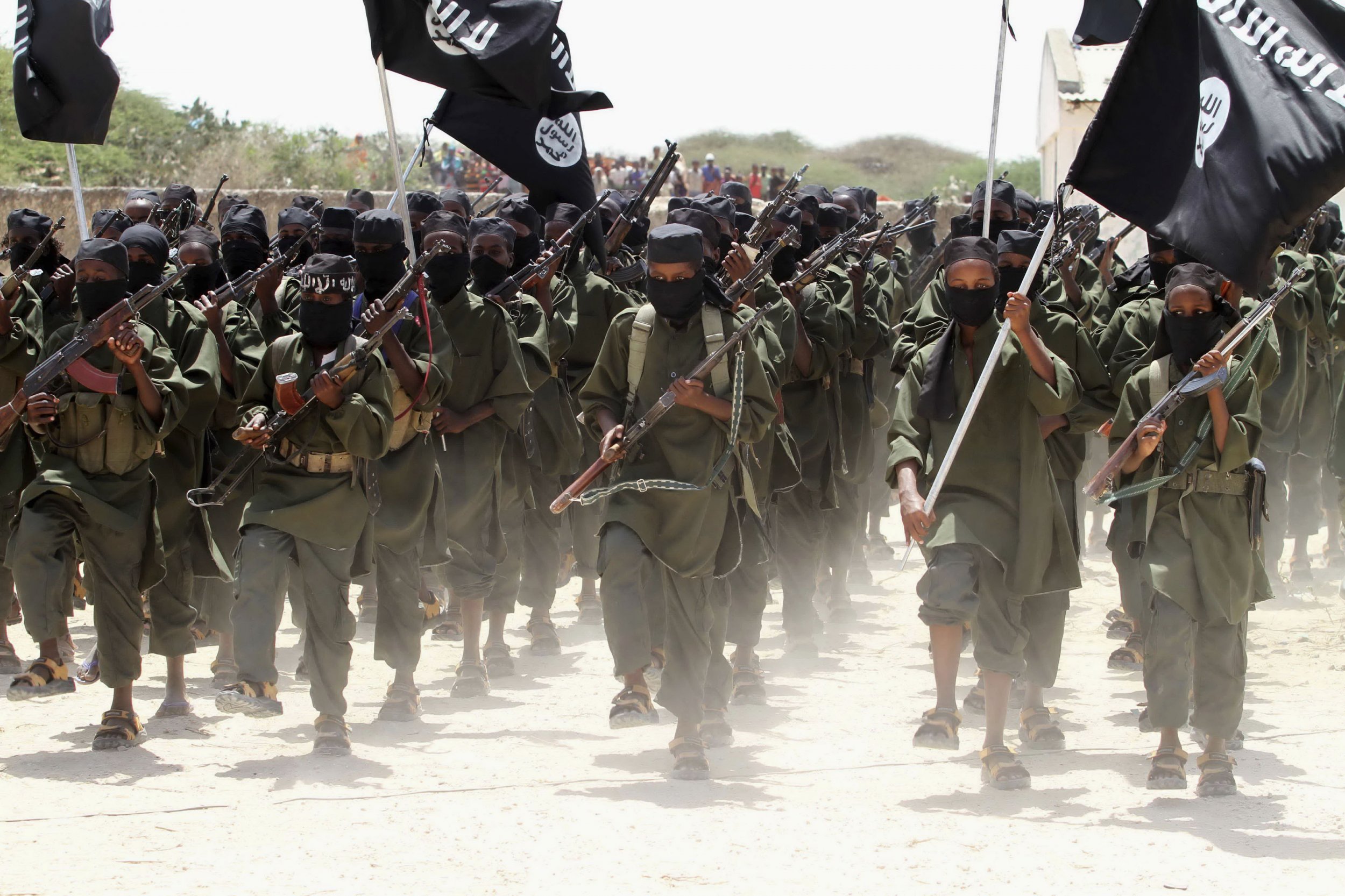 Somalia's president has vowed to show "no mercy" to Al-Shabab militants after the Al-Qaeda affiliate raided a military base in the country on Thursday morning, killing dozens.
Fighters from the Islamist group attacked a base in Puntland, a semiautonomous region in northern Somalia, killing at least 38 people according to Somali authorities. Al-Shabab said it had killed 61 soldiers; the group often exaggerates death tolls in its attacks.
A 22,000-strong African Union force (AMISOM) is assisting the Somali army in fighting the jihadis, and U.S. forces also carry out drone strikes in the country.
"We promise that Al-Shabab won't get away with this. As of now, our troops are in hot pursuit of the enemy, they will pay for today's attack," said Somali President Mohamed Abdullahi Farmajo in a statement Thursday.
Farmajo was elected in February and has declared war on the militants, who have been fighting against the Western-backed federal government in Mogadishu, Somalia's capital, for more than a decade.
The Somali president offered a 60-day amnesty to Al-Shabab fighters in early April, but the group rejected the proposal and continued to carry out deadly attacks. In May, a U.S. Navy SEAL, Kyle Milliken, was killed in Somalia in the first American casualty in the country for more than two decades after an operation against Al-Shabab went awry.
Read more: U.S. troops won't be on the frontline in Somalia, says official
"This once again proves that the enemy we are facing is dangerous, is bent on causing harm to the peace-loving people of this country and must be fought by all means. We must show no mercy in dealing with Al-Shabab," said Farmajo.
In Thursday's attack, Al-Shabab fighters used bombs and guns to overrun the military base in Af-Urur, which lies around 60 miles west of the regional capital, Bosaso. Al-Shabab rarely launches major attacks in Puntland where the regional administration has a strong security force and receives financial support from the U.S. in counter-terrorism.
Security minister Abdi Ali Hersi claimed the militants killed village elders, women and children during the attack, but Al-Shabab did not cite civilian deaths, the New York Times reported.
African Union forces have driven the militants back in recent years and Al-Shabab is now largely confined to rural parts of Somalia, having once controlled the capital Mogadishu. But the militants regularly detonate massive suicide bombs in Mogadishu and attack union bases around the country.
AMISOM is due to pull out of Somalia by 2020 and it is not clear whether Somalia's domestic security forces — ravaged by more than two decades of civil war in the country — will succeed in containing the threat posed by Al-Shabab, which formalized its ties with Al-Qaeda under previous leader Ahmed Abdi Godane, who was killed in U.S. airstrikes in 2014.