Pentagon Wants Increased Role for U.S. Troops in Somalia: Report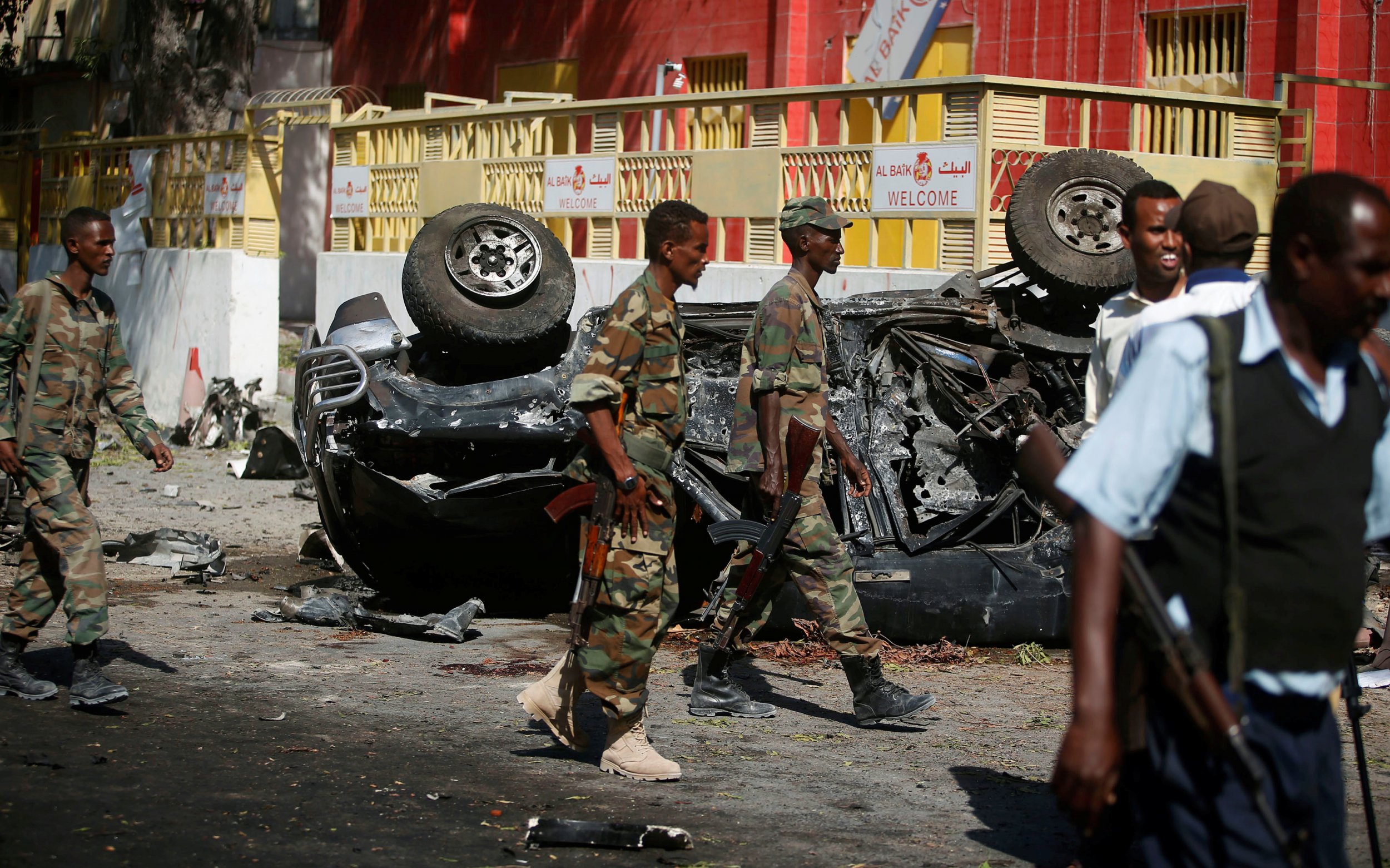 The Pentagon reportedly wants to expand U.S. operations in Somalia, potentially putting American soldiers in frontline combat with the extremist group al-Shabab.
Senior U.S. officials told the AP that recommendations to enable U.S. forces to provide greater assistance to Somali National Army troops, as well as giving greater flexibility to U.S. airstrikes on al-Shabab, had been approved by U.S. Defense Secretary Jim Mattis but that no final decision had been made by the White House.
The United States has been involved militarily in Somalia for the past decade, launching drone strikes and sorties in assistance of Somali and African Union troops. There have been more than 30 drone strikes and 10 other military actions in Somalia since 2007, resulting in at least 300 people being killed, according to the Bureau of Investigative Journalism.
There are currently around 50 U.S. commandos involved in operations in Somalia. U.S. military personnel have the authority to transport and accompany Somali troops on missions, and can also launch airstrikes in self-defense or to protect Somali troops.
The Pentagon claimed that a March 2016 drone strike on an al-Shabab training camp killed more than 150 members of the militant group, who were plotting a large-scale attack and posed an "imminent" threat to U.S. and Somali forces. Al-Shabab denied the death toll was as high as the U.S. military claimed.
The new recommendations would enable U.S. troops to accompany Somali forces in battle if necessary and launch pre-emptive airstrikes. The proposals could also result in a small increase in the number of personnel stationed in Somalia, according to the AP report.
The White House refused to confirm the report to the AP and has not commented publicly on the issue.
Al-Shabab, an al-Qaeda affiliate, is waging an armed insurgency against the Western-backed federal government in Somalia, where a civil war that broke out in 1991 has resulted in decades of instability and conflict. At least 50 U.S. citizens have left the country to join al-Shabab, many from Minneapolis, which has a large Somali immigrant population, according to U.S. non-governmental organization the Anti-Defamation League.
There are currently 22,000 African Union troops deployed in Somalia, but the mission is due to wind down by 2020 and observers fear that the SNA will not be able to contain al-Shabab without outside assistance.
Somalia recently elected a new president, Mohamed Abdullahi Mohamed—known as Farmajo —who is a dual Somali-U.S. citizen. In an interview with the AP, General Thomas Waldhauser, the head of the U.S. military command for Africa (AFRICOM), said that he would look for opportunities to work with President Mohamed to "train the Somali national security forces to a level that they can take on al-Shabab on their own."
Any development that places U.S. soldiers on the frontline in Somalia is likely to be met with anxiety. U.S. Marines were deployed to Somalia in 1992 on a humanitarian mission, but its efforts ended in disaster a year later when two U.S. Black Hawk helicopters were shot down, killing 18 American soldiers and one Malaysian U.N. peacekeeper. The bodies of the deceased Americans were later dragged through the streets by Somali militiamen.