U.S. Kills Eight Al-Shabab Fighters in First Strike in Somalia Since Trump Granted Forces New Powers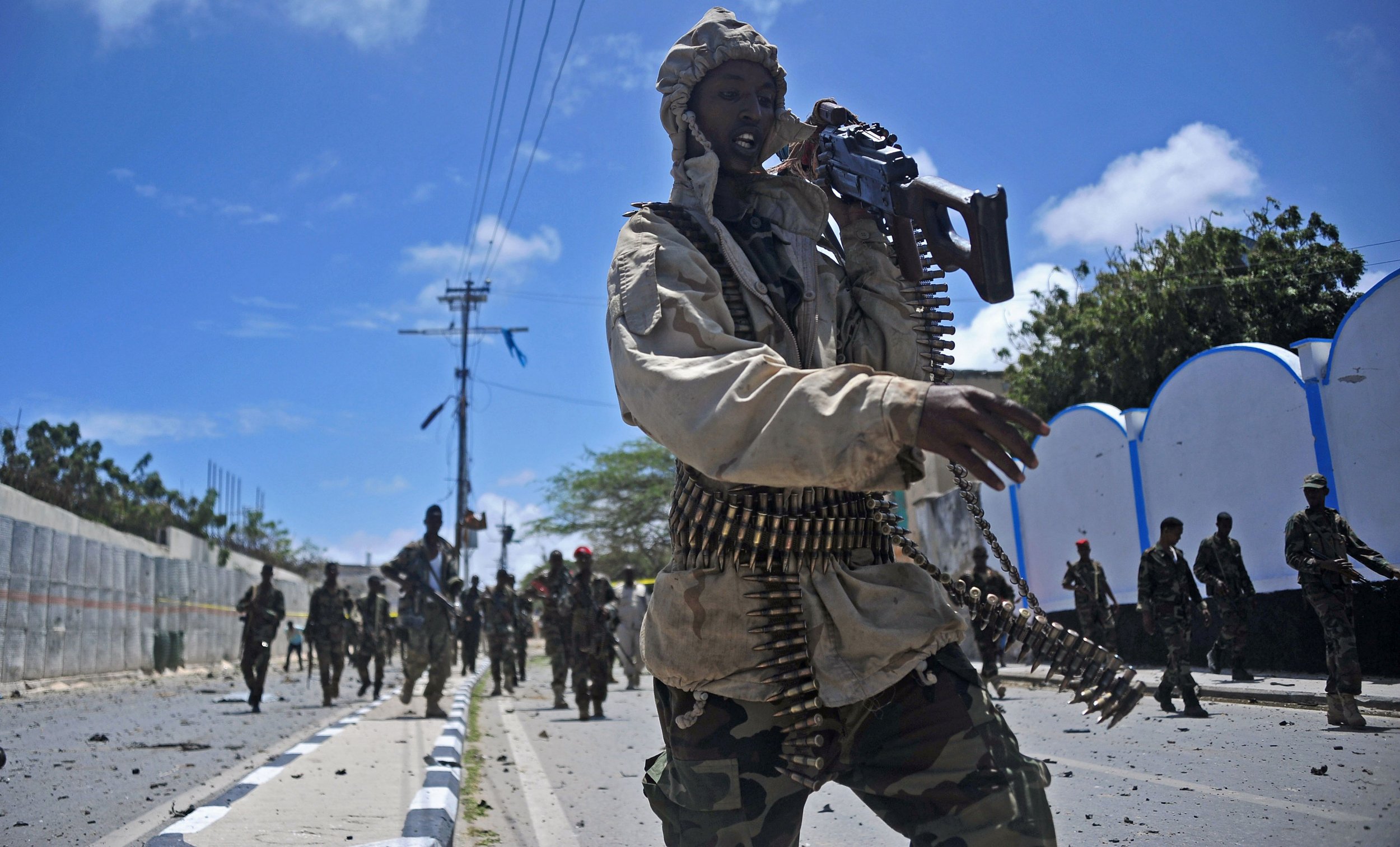 U.S. forces have carried out their first strike on Al-Shabab militants in Somalia under new powers granted by President Donald Trump in March, in response to the growing threat posed by the Al-Qaeda affiliate.
The strike took place Sunday on an Al-Shabab "command and logistics node" in southern Somalia, according to an emailed statement from AFRICOM, the U.S. military command in Africa. Eight Al-Shabab militants are thought to have been killed in the action.The president of Somalia, Mohamed Abdullahi Farmajo, said that Somali special forces had participated in the strike and that it had "destroyed a key Al-Shabab command and supply hub."
President Trump granted additional authorities to AFRICOM in March —these designated areas of southern Somalia as active war zones. The designation means that U.S. forces in Somalia require less high-level, interagency vetting to carry out strikes against the Islamist group, which has been fighting the Western-backed federal government in Somalia for a decade.
An AFRICOM spokeswoman confirmed to Newsweek that Sunday's strike was the first carried out under the new rules.
In the wake of Somalia's election in February, in which Farmajo came to power, Al-Shabab has carried out several major attacks. Most recently, the militants stormed a military base in Puntland, a semiautonomous region in northern Somalia, on Thursday. Up to 59 people, mostly soldiers but including civilians, were killed in the attack, according to the Somali military.
In May, an American serviceman was killed in Somalia for the first time in more than 20 years when Kyle Milliken, a U.S. Navy SEAL, was killed during a joint U.S.-Somali operation against Al-Shabab that went awry. In 1993, during the Battle of Mogadishu and the so-called Black Hawk Down incident, Somali militiamen shot down two U.S. Black Hawk helicopters, killing 18 U.S. soldiers.
The U.S. also deployed regular troops to Somalia for the first time in two decades in April to aid with the training of the country's armed forces.
Al-Shabab has previously carried out major attacks in other countries in the region, including Kenya, and has issued threats against the West. The militant group used a clip of then-presidential candidate Trump proposing a ban on Muslim immigration to the United States in one of its recruitment videos in January 2016.