Al-Shabab Attacks African Union Base in Somalia: Reports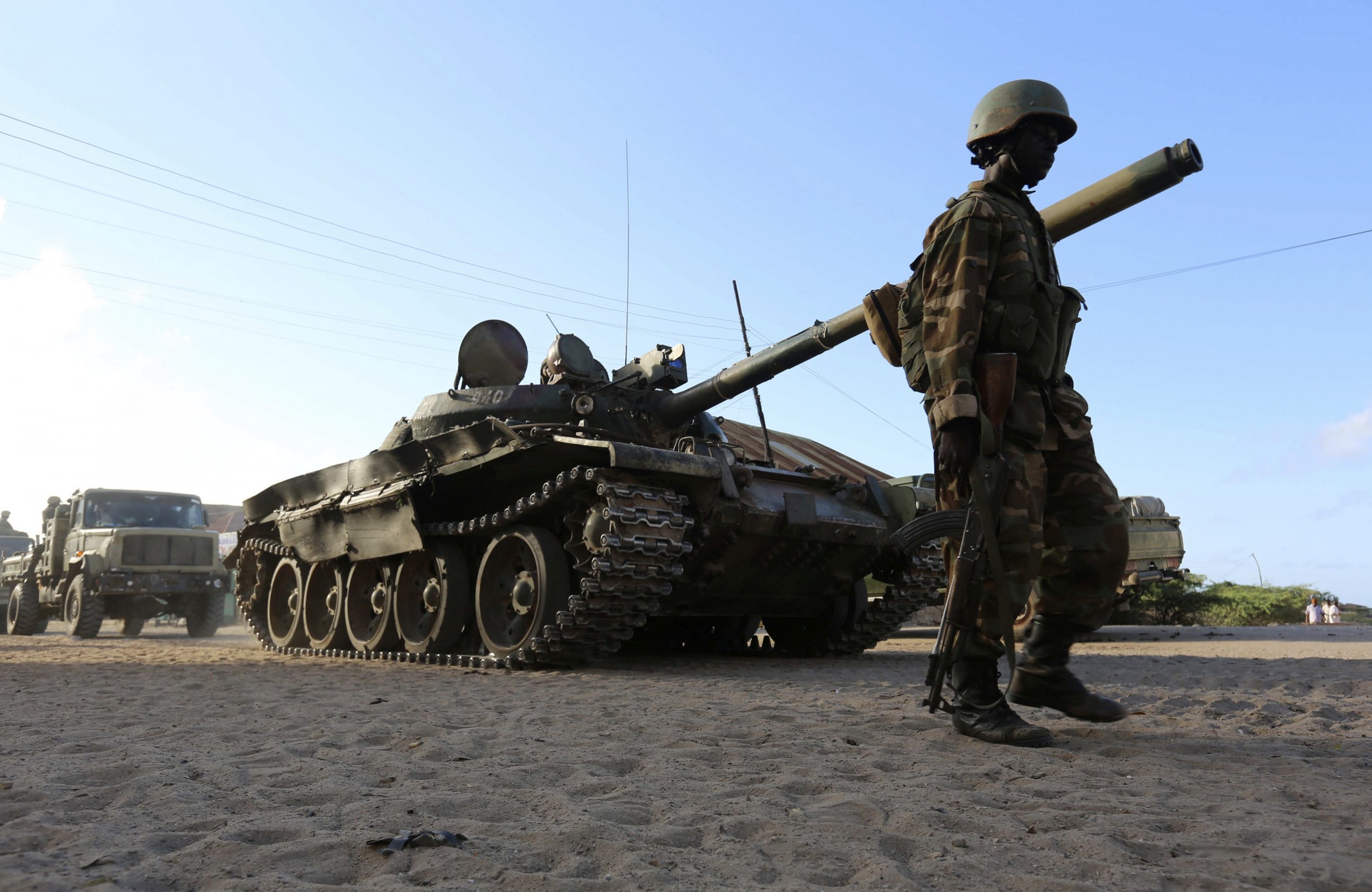 Al-Shabab militants detonated a suicide car bomb and engaged in fighting with Kenyan soldiers at an African Union (AU) base in southern Somalia, Reuters reported on Friday.
Militants from the Al-Qaeda-affiliated group attacked the AU base in El Adde (known in Somali as Ceel Cado) near the Kenyan border, about 550km (342 miles) west of Mogadishu. The attack was confirmed by the African Union Mission in Somalia (AMISOM) via Twitter:
The number of casualties remains unconfirmed, but journalists in Mogadishu reported that Al-Shabab claimed to have killed 63 Kenyan soldiers and seized a number of military vehicles.
Major Hussein Abdulle, a Somali military official stationed around 100 km (62 miles) from the besieged base, said that Al-Shabab militants had entered the compound and that fighting was ongoing.
AMISOM deploys more than 22,000 personnel in Somalia, drawn largely from African countries including Kenya. Al-Shabab fighters have attacked AU bases in the country before, killing 70 military personnel at the Janale base in September 2015.
The militants have also attacked Kenyan targets before. Al-Shabab gunmen killed 148 students at Garissa University College in April 2015 and the group also claimed responsibility for a 2013 attack on the Westgate shopping mall in Nairobi, in which more than 65 people were killed.