Al-Shabab Denies Kenya Killed its Intelligence Chief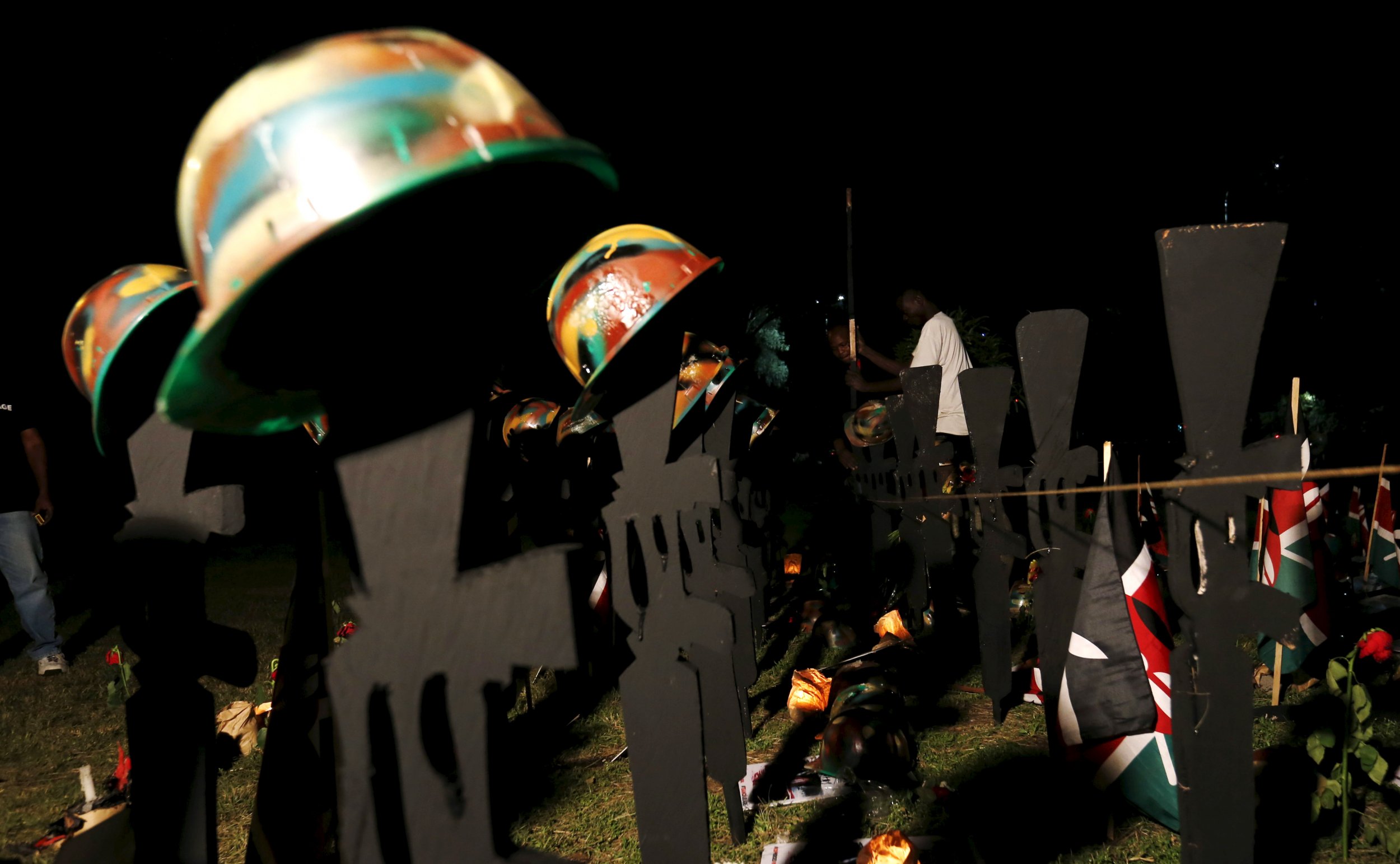 Somali militant group Al-Shabab has denied Kenya's claim to have killed its intelligence chief and one of the suspected masterminds of a January attack on an African Union base in Somalia.
The Kenyan Ministry of Defense said Thursday that its forces working under the African Union mission in Somalia (AMISOM) had killed Mahad Mohammed Karatey, a deputy commander in Al-Shabab and the head of the Amniyat, the group's intelligence wing.
Karatey was suspected of planning the Al-Shabab attack on the El Adde base in the Gedo region of Somalia in January, in which the group claimed to have killed more than 100 Kenyan troops and kidnapped others alive. Kenya has refused to provide definitive casualty figures for the attack.
Alongside Al-Shabab's current leader Ahmed Diriye or Abu Ubaidah, Karatey was designated a terrorist by the U.S. State Department in April 2015. The Amniyat unit that Karatey commanded is believed to have been responsible for the attack on Garissa University College in April 2015, when Al-Shabab militants killed 148 students and staff at the Kenyan university.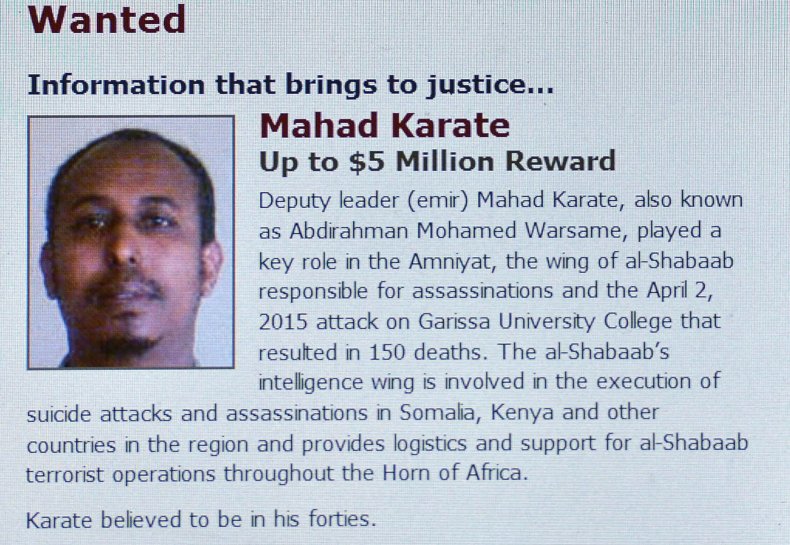 Ten other middle-level Al-Shabab commanders and 42 recruits to the militant group were also killed in the February 8 operation, the Kenyan MoD said, which took place at a graduation ceremony for militants recruited into Al-Shabab. The Somali organization is affiliated to Al-Qaeda and is known to have recruiting networks in Kenya. According to the Kenyan MoD, the Amniyat consists of suicide bombers, explosives experts, intelligence agents and assassins, and Karatey's killing "is a major blow to the terrorist group."
An Al-Shabab spokesman denied the Kenyan MoD's claims, the BBC reported. Speaking on local Somali radio, the spokesman said that Kenya was trying to win public support for its campaign against Al-Shabab, which was questioned by some politicians following the El Adde attack.
Kenya invaded Somalia in 2011 in an operation targeting Al-Shabab, which had been conducting cross-border kidnappings. More than 3,600 Kenyan troops are now deployed in Somalia under AMISOM's auspices. AMISOM, created in 2007, has a mandate to fight Al-Shabab and restore government control to areas of Somalia currently held by the militants.