Al-Shabab Executes Four 'Spies' in Somalia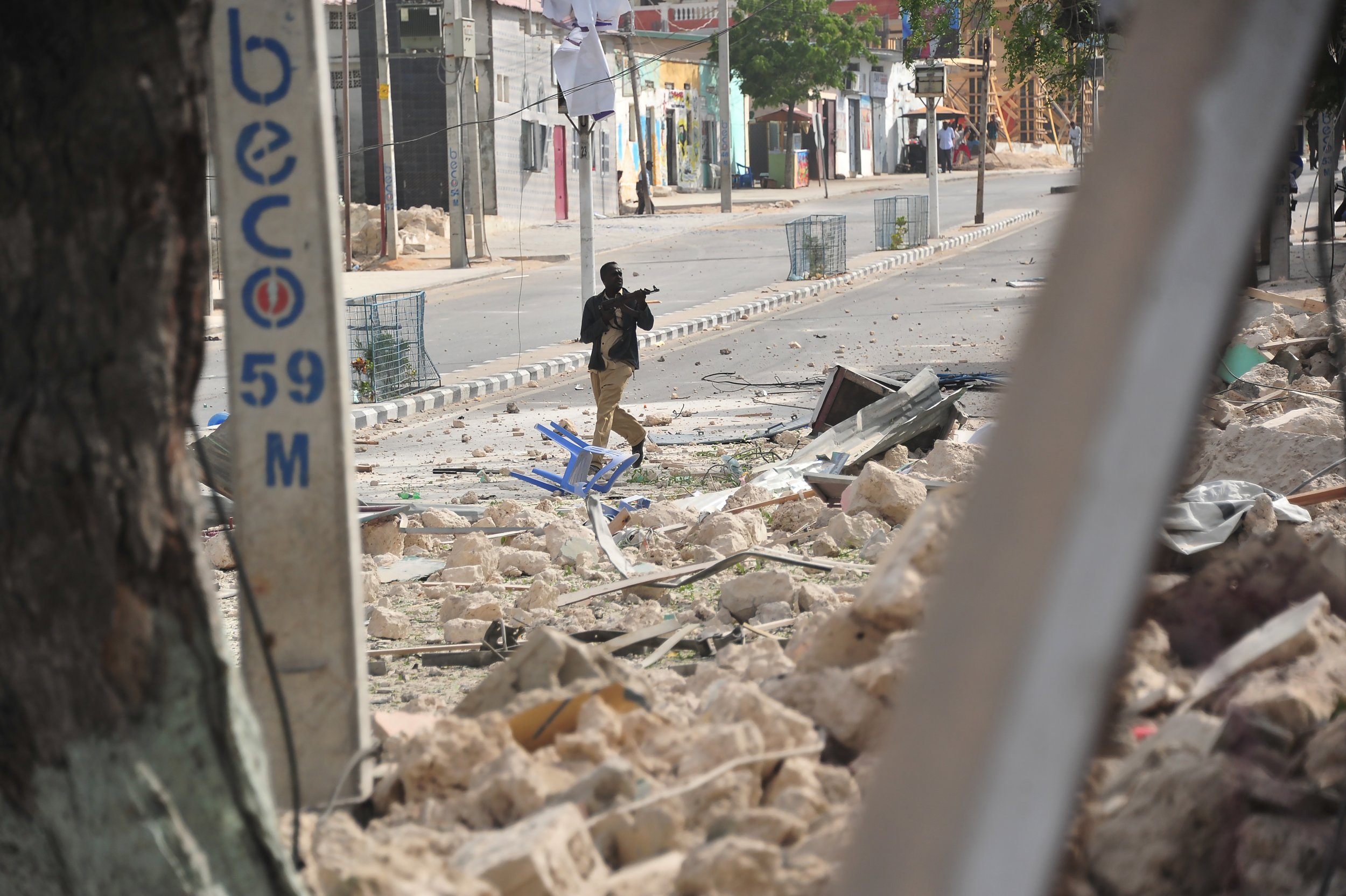 Somali militant group Al-Shabab carried out four public beheadings on Sunday of men accused of spying on the group, according to residents in southern Somalia.
The executions took place in Jamame, a town in Somalia's southern Lower Juba region, following a trial in a Sharia court overseen by the group, Al-Shabab's Regional Governor Mohamed Abu Abdalla told Reuters.
Abdalla added that the four men had "admitted they were spies" without elaborating on whom they were spying on behalf of. The group has previously executed members accused of spying for the Western-backed government in Mogadishu, Somalia's capital, as well as the United States.
Al-Shabab is waging an insurgency against the Mogadishu government and African Union troops deployed in the country. The group regularly carries out suicide bombings and car bombs; it recently detonated two car bombs at the Dayah hotel in Mogadishu, which is popular with government officials, killing almost 30 people.
The group, which is considered to be the East African branch of global militant group Al-Qaeda, has also conducted purges of its ranks of members believed to have offered allegiance to the Islamic State militant group (ISIS), a rival of Al-Qaeda.
Somalia is currently holding much-delayed presidential elections. More than 20 people are running in the election,where 329 members of the lower and upper houses of parliament will choose a president. A candidate needs more than two-thirds of the vote to win outright, or else the vote will go to a second round.
Al-Shabab has vowed to disrupt the elections, and security is one of the main priorities cited by the majority of the presidential candidates, which include incumbent Hassan Sheikh Mohamud and Prime Minister Omar Abdirashid Ali Sharmarke.
The vote was originally scheduled to take place in the police academy in Mogadishu, but it has been scrapped in favor of the Aden Adde International Airport in the capital due to security concerns, Voice of America's Somali service reported on Saturday.