Al-Shabab Kills 30 in Twin Blasts in Somalia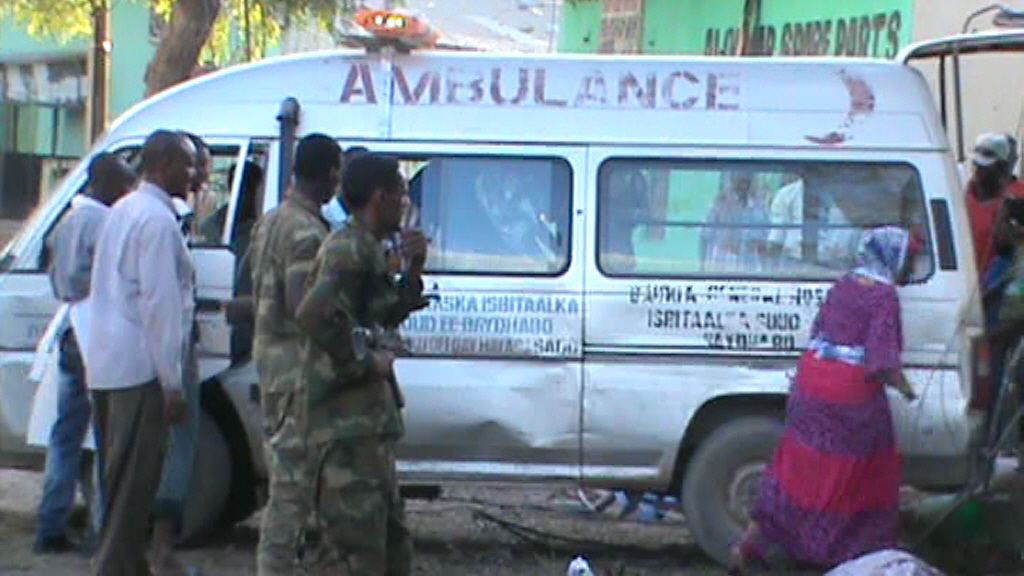 Somali militant group Al-Shabab has claimed responsibility for a double bombing attack in the central city of Baidoa that killed at least 30 people on Sunday.
The Al-Qaeda affiliated group has launched several prolific attacks in Somalia since the start of 2016. Al-Shabab militants claimed to have killed more than 100 Kenyan soldiers in January in an attack on an African Union base in the Gedo region of Somalia, although the Somali president said it may have actually been up to 200 soldiers. At least nine people died on Friday when members of the group detonated a car bomb at the gate of a popular park in the capital Mogadishu.
A Somali police officer told Reuters that a suicide car bomb exploded at a busy junction in Baidoa, the capital of Somalia's southwestern state, while another blast struck a nearby restaurant. It was unclear whether the restaurant blast was caused by a suicide bomber or whether a device was planted there. Police Colonel Abdi Osman said the death toll was 30 and that 40 others were injured.
Al-Shabab's military spokesman Sheikh Abdiasis Abu Musab told Reuters that the blasts "targeted government officials and forces." The group has previously proved indiscriminate in its killings: In January, Al-Shabab gunmen killed around 20 people at the Lido beach in Mogadishu, which is popular with civilians and tourists.
Al-Shabab is fighting to impose a strict version of Islamic rule in areas of Somalia and says it is resisting the invasion of Somalia by the African Union mission in Somalia (AMISOM), a 20,000-strong peacekeeping force comprised largely of Ugandan, Burundian, Ethiopian and Kenyan troops.