Al-Shabab: Car Bomb 'Kills Two' in Somalia Capital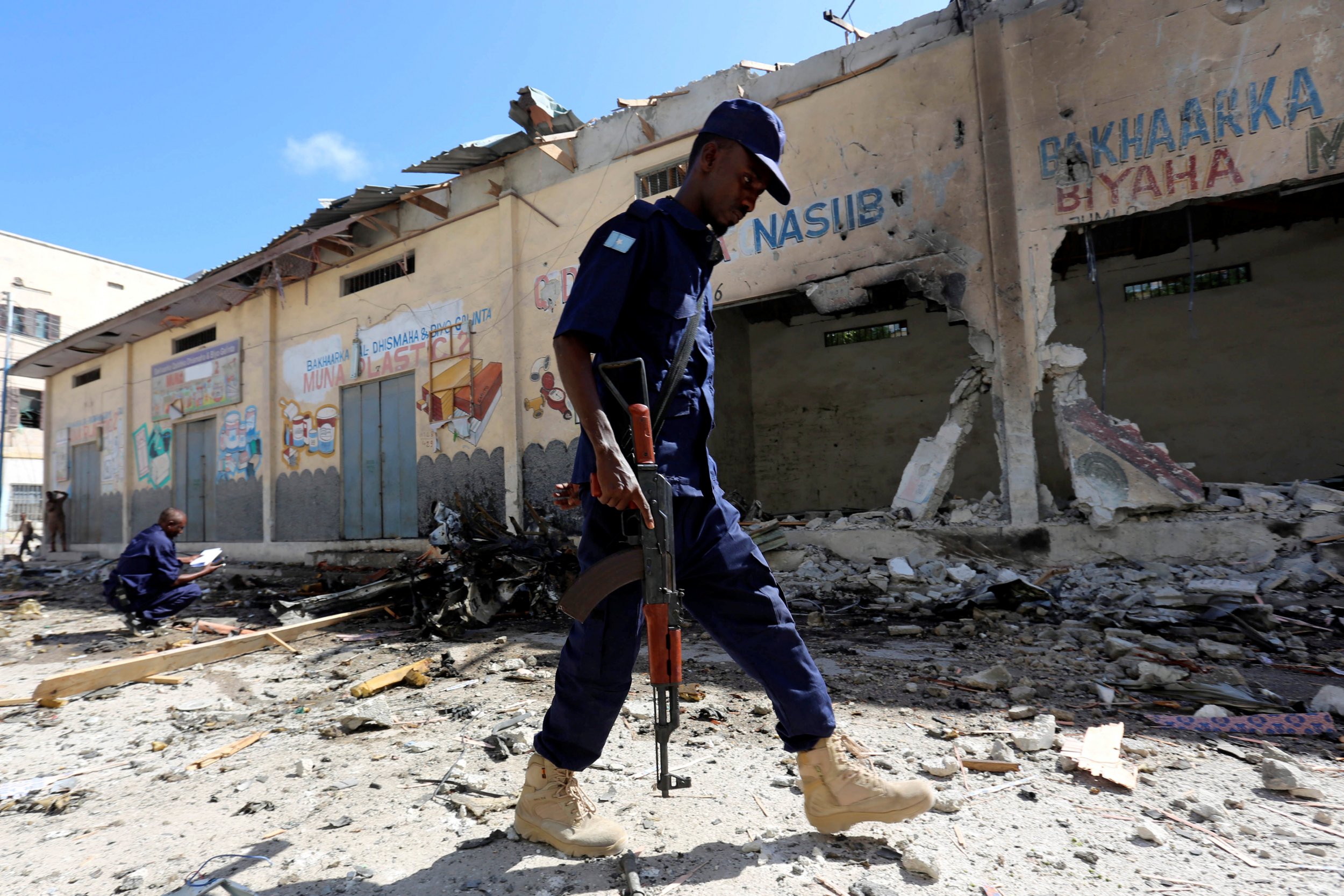 A car bomb exploded in Somalia's capital Mogadishu Wednesday, killing two soldiers who were attempting to defuse the device, according to Somali police.
Major Nur Ahmed told Reuters that the victims were killed as the device exploded when they were dismantling part of the car.
Al-Shabab, a militant group with ties to Al-Qaeda, claimed responsibility for the bomb, according to local news site Somali MeMo. The Islamist group claimed that five bomb disposal officers, both Somali and foreign, had been killed. The group regularly exaggerates casualty figures from its attacks.
Somali President Mohamed Abdullahi Farmajo, who was elected in February, has declared war on the militant group, which has been fighting the Western-backed federal government in Mogadishu for a decade. Al-Shabab regularly carries out suicide attacks and detonates car bombs in the capital, and also controls substantial territory in rural southern Somalia.
International backers including the U.K. and U.S. offered their support to Farmajo's government in fighting the militants at a conference in London Thursday. British troops are helping train members of the Somali National Army, while U.S. forces are advising a Somali special forces unit known as Danab ("Lightning") and carrying out drone strikes against key Al-Shabab leaders.