Why Al-Shabab is Not Joining ISIS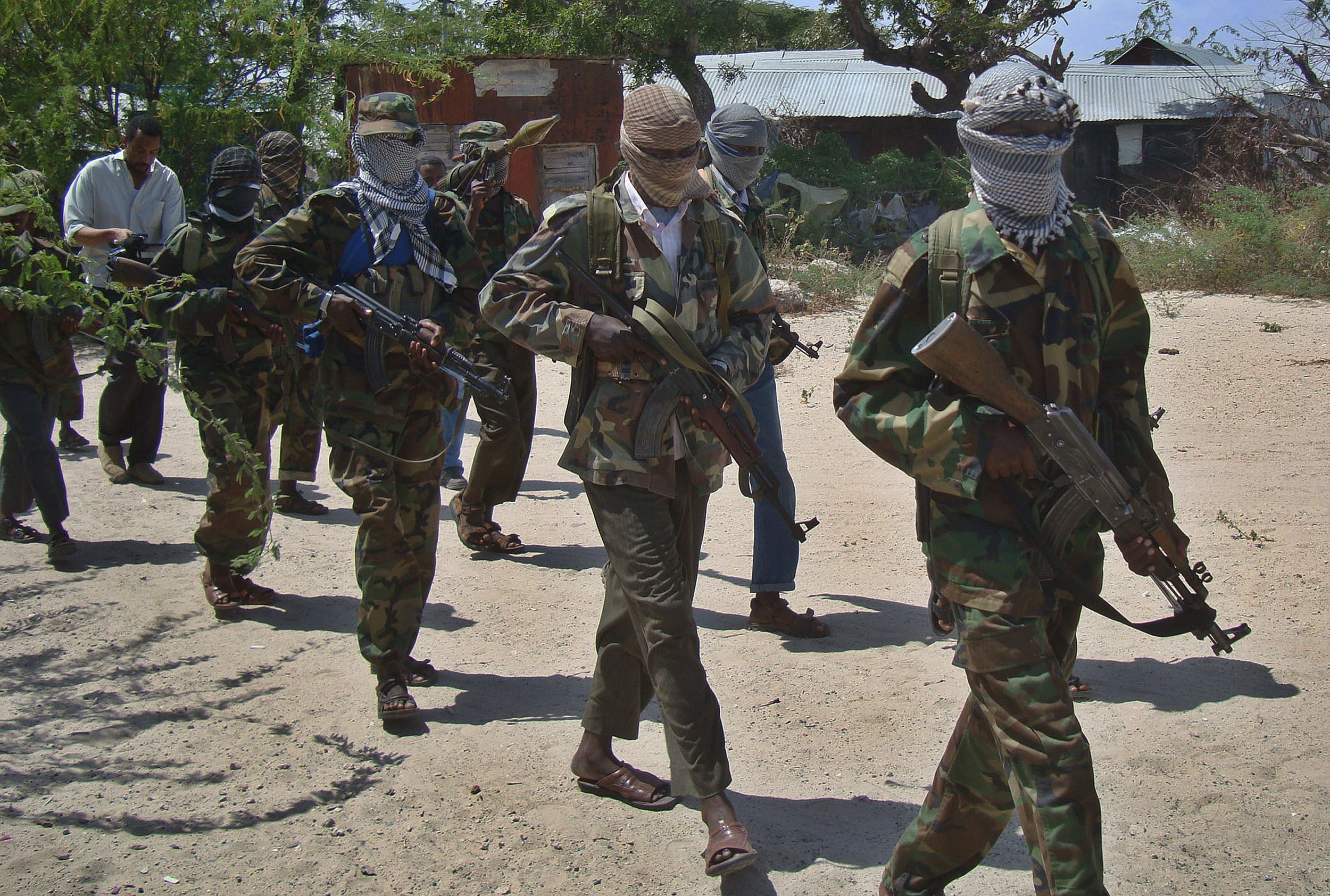 Following its deadly attack on Kenyan troops stationed at an African Union base in Somalia, rumors have again begun to swirl that Al-Shabab is preparing to join forces with the Islamic State militant group (ISIS).
According to a report in Kenya's Standard Digital, the Kenyan Ministry of Defense is investigating whether ISIS-linked fighters played a role in the El Adde attack, which took place on January 15 and during which Al-Shabab claimed to have killed more than 100 Kenyan soldiers. Kenyan officials have also been quick to emphasize a split in Al-Shabab: following a foiled bus attack near the Somali border, Kenya's police chief Joseph Boinnet said the group had divided into two factions, one loyal to Al-Qaeda and the other with ties to ISIS.
According to analysts, however, Al-Shabab remains predominantly focused on Somali issues and is keen to preserve its historical ties with Al-Qaeda.
ISIS has been making overtures towards Al-Shabab for some time. The Raqqa-based group released a recruitment video in 2015 showing Somali fighters urging their countrymen in Al-Shabab to join the ranks of the "truthful mujahedeen" and pledge allegiance to ISIS. A small faction of fighters under an Al-Shabab commander in the Puntland region, northern Somalia, did declare their allegiance to ISIS leader Abu Bakr al-Baghdadi late in 2015, but such instances have been limited and the Somali group's leadership has reportedly threatened to kill any potential defectors.
The Al-Shabab troop that carried out the El Adde attack was reportedly named after Saleh Ali Nabhan: a Kenyan thought to be a founding member of Al-Qaeda's cell in East Africa, who was killed by U.S. forces in Somalia in September 2009. The attack was proof of Al-Shabab's enduring loyalty to Al-Qaeda, according to Roland Marchal, an expert on the Somali group at the Paris Institute of Political Studies (known as Sciences Po). "The very people who carried out the attack against El Adde are people who are extremely controlled and under the order of Shabab leadership, which is absolutely aligned with Al-Qaeda," says Marchal.
Marchal suggests that authorities in Kenya may be keen to overplay the ISIS element in Al-Shabab as a means of attracting greater foreign assistance. He points to the countries of the Lake Chad region—including Nigeria, Cameroon and Chad—that have been plagued by Boko Haram's ongoing insurgency. Boko Haram, which originated as a radical movement in northeastern Nigeria, pledged allegiance to ISIS in March 2015 and has since expanded its operations, attacking Nigeria's neighboring countries. The international community has been keen to stop the spread of ISIS ideology: U.S. President Barack Obama pledged in October 2015 to send 300 military personnel to assist with operations in Cameroon, and the U.S. recently donated $11 million worth of armored vehicles to aid the Nigerian military's operations against Boko Haram. Colonel David Obonyo, spokesperson for the Kenya Defense Forces, was not immediately available to comment on the El Adde attacks.
Al-Shabab declared its allegiance to Al-Qaeda in 2009 under former leader Ahmed Abdi Godane, who reportedly received training from and fought for the global militant organization in Afghanistan. In spite of its local links, however, it remains a fundamentally Somali organization: the majority of Al-Shabab's attacks are carried out within Somalia, such as the shooting of 20 people at a Mogadishu beach on Thursday. Attacks beyond Somalia's borders—such as the April 2015 attack on Garissa University College in Kenya and the 2013 attack on Westgate shopping mall in Nairobi—were ostensibly executed in response to the presence of Kenyan and other foreign troops on Somali soil as part of the AU's mission in Somalia.
According to Alexander Meleagrou-Hitchens, head of research at the International Centre for the Study of Radicalization at King's College London, support for ISIS in Al-Shabab is largely a foreign phenomenon. This was exemplified in the case of a U.S. member of Al-Shabab, who was arrested in December 2015 after fleeing the group over his reported allegiance to ISIS.
"It seems that the foreign fighters, even from the Somali diaspora, are more enamored with ISIS," says Meleagrou-Hitchens. "In the end, most people in Shabab are interested in Somalia. The leadership that is allied with Al-Qaeda clearly sees itself as part of the global jihadi struggle, but that's not what gets them local recruits. It's more dealing with local issues and claiming to fight for Somali pride."
An earlier version of this article incorrectly referred to Mogadishu as a city in Kenya.