Al-Shabab Plots Attacks Disguised in African Union Uniforms: Official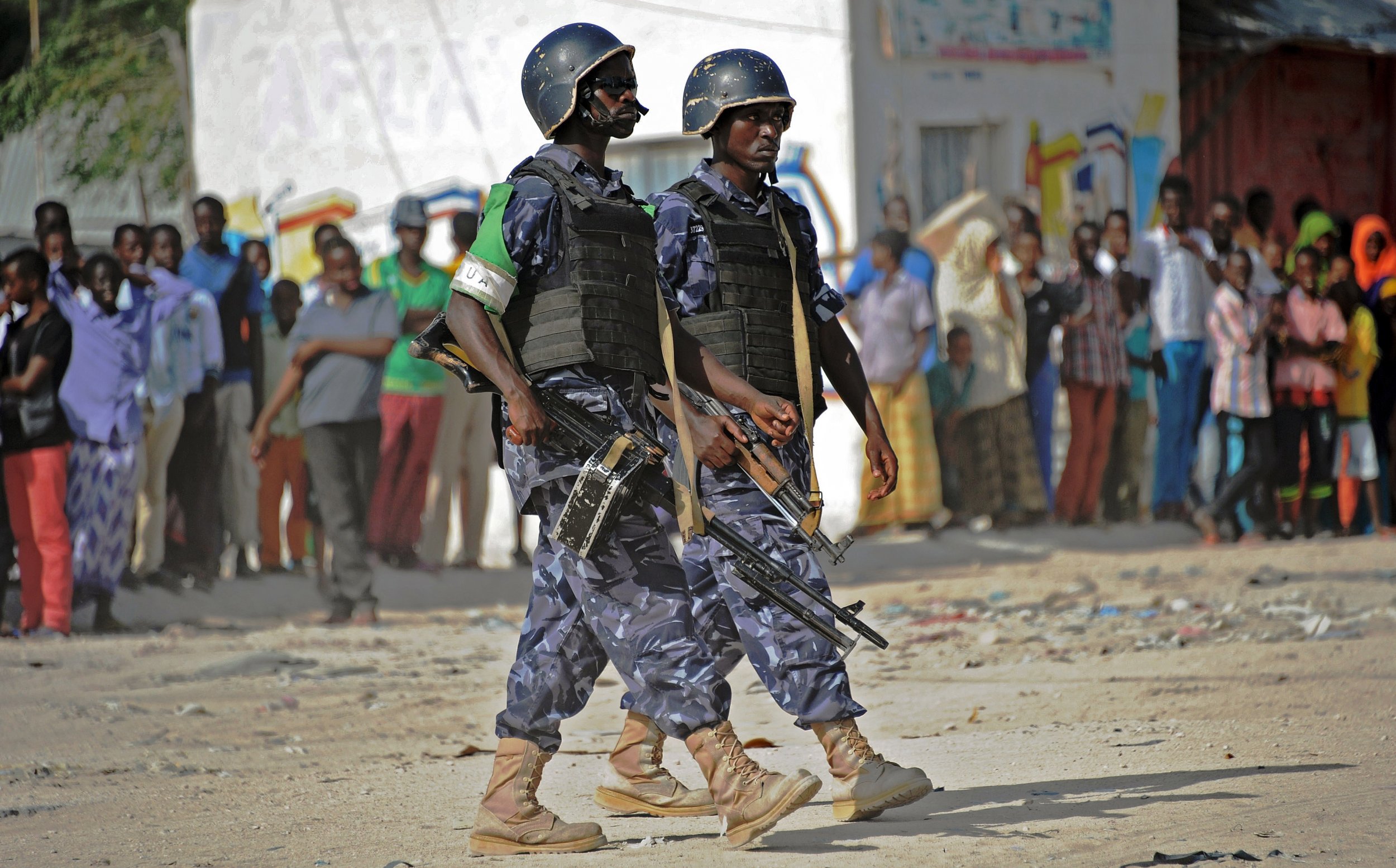 Al-Shabab militants are plotting to carry out atrocities disguised as African Union (AU) peacekeepers, a top AU official in Somalia has warned.
The Somali militant group claimed to have killed more than 100 Kenyan soldiers and captured others alive in a January attack on an AU base in El Adde, in the Gedo region of Somalia close to the Kenyan border. The Kenyan military has declined to give casualty figures on the attack while search and rescue missions for missing soldiers are ongoing.
Francisco Madeira, the AU's special representative for Somalia, said at a press conference on Wednesday that the Al-Qaeda affiliated group was attempting to discredit the AU's mission in Somalia (AMISOM). "Al-Shabab is now trying to utilize uniforms and other things they have stolen from AMISOM troops to disguise themselves as AMISOM troops and commit atrocities against the population, then blame it on AMISOM," said Madeira, who urged Somalis to report suspicious behavior by people dressed in AMISOM uniforms.
Madeira also rejected recent reports that Al-Shabab had taken control of the port town of Marka in southern Somalia. Militants had reportedly seized control of Marka on Friday after AMISOM and Somalia National Army (SNA) troops abandoned the town. "Marka, as you know, is under the control of SNA with the support of AMISOM. It has never fallen into the hands of Al-Shabab and Al-Shabab would have a lot of trouble to be able to do such a thing," said Madeira, who added that the reports of Marka's fall were examples of Al-Shabab "trying to perfect its propaganda machinery."
Al-Shabab, which declared its allegiance to Al-Qaeda in 2009, is engaged in an insurgency against the Somali government and has also attacked targets in neighboring countries, including Kenya and Uganda. Recent reports have suggested that a small number of Al-Shabab members have pledged allegiance to ISIS, but analysts told Newsweek after the El Adde attacks that Al-Shabab—which means "The Youth"—remain firmly tied to Al-Qaeda.
The group has been active in recent months. Gunmen from Al-Shabab killed 20 people in an attack at a restaurant on the popular Lido beach in the Somali capital Mogadishu in January. Al-Shabab is also the main suspect in an attempted bombing of a Daallo Airlines flight on February 2. The flight landed in Mogadishu shortly after taking off from the Somali capital with a hole in the side of the aircraft. Investigators recently confirmed that a suicide bomber—who was sucked out of the plane and was the only casualty in the incident—caused the blast.